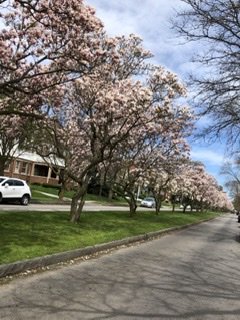 Oxford Street in Rochester New York has had a mall with magnolia trees for over 100 years. This year the blossoms are better than ever.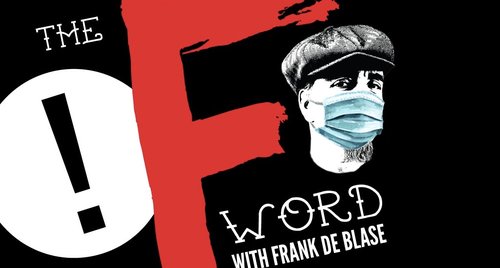 Frank DeBlase...Music critic/writer for Rochester City Newspaper.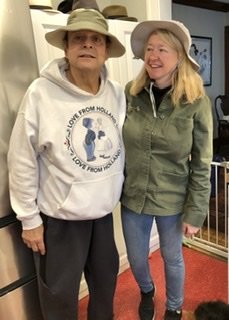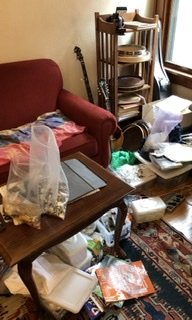 The corner pile formerly the TV room
NEWSLETTER The F Word: Bernunzio Uptown Music is still strumming
May 11th, 2020
Good morning friends,
Creative leadership and positive, knowledge-based thinking has definitely been our best weapon against this pandemic. Recent sales have been the best start for the month of May have that we have had in quite some time. Our online orders have steadily increased. Curbside service is working like a dream. Our staff makes local deliveries keeping our guitar friends strung up and well-equipped. Julie's big ukulele sale along with her unbelievable eBay sale have added some important revenue, and general determination by the entire staff seems to have turned the corner for our business. Not that we're out of the woods by any means, but there is some light up ahead. We can see that the music will go on, life will go on, people will continue to play and perform and be creative. The human experience does not stop in the face of adversity. Our motto has always been "knowledge is power in ignorance is very costly" and we will continue under this banner.
For this week's newsletter I thought I would include a piece written by our good friend Frank DeBlase for City Newspaper. It made the rounds on Facebook as it came out this week but for those on our newsletter who don't have that venue here is the article and it's entirety.

The F Word: Bernunzio Uptown Music is still strumming
POSTED

BY

FRANK DE BLASE ON

TUE, MAY 5, 2020

AT

4:36 PM

With an unpredictable future looming precariously before them, Rochester-area music stores, in addition to club owners, have been caught in a kind of COVID-19 limbo. In this ongoing series of The F-Word, CITY music writer Frank De Blase finds out how such businesses are staying afloat.

Before the pandemic, you could stroll into Bernunzio's store and be immediately awestruck by all the six-string beauties lined up on the walls, like a fine furniture parade of vintage fiddles, mandolins, banjos, ukuleles, and guitars. For now, some of these instruments may have to wait a little longer for their turn in the loving arms of the eager musicians who flock to the place.

The showroom at Bernunzio Uptown Music on East Avenue is officially closed for now, another unfortunate and hopefully temporary loss for local musicians in a long line of COVID-19 setbacks. But that's not to say Bernunzio has completely shut down the operations. The business is still filling orders for instruments by mail, as it has for 40 years, and has begun curbside pick-up and delivery in keeping with physical distancing guidelines. Bernunzio is also selling instruments on consignment.

With the physical store shut down, a lot has changed in a short amount of time. But Bernunzio says it sometimes feels like the old days.

"We still sell a banjo or ukulele now and then," he says. "The interesting thing is people are making a lot of music at home. They're doing things from home and so they have some time to play. The downside of the whole thing is that our customers are musicians and their income is seriously curtailed."

Ultimately, Bernunzio is unclear about when he will be able to open the store again. He does seem to think that there will be irreversible differences in how we consume and communicate through music, even after the pandemic subsides.

"I think smaller venues will be important," he says. "I can't see people flocking to giant events, at least for another year, if at all. I think the whole thing is giving us an inward perspective on what is important. Musically, I think everyone has agreed to the importance of it in our lives but how it gets delivered could be drastically changed."

He adds: "The idea of quarantine and the idea of buying local kind of go hand-in-hand."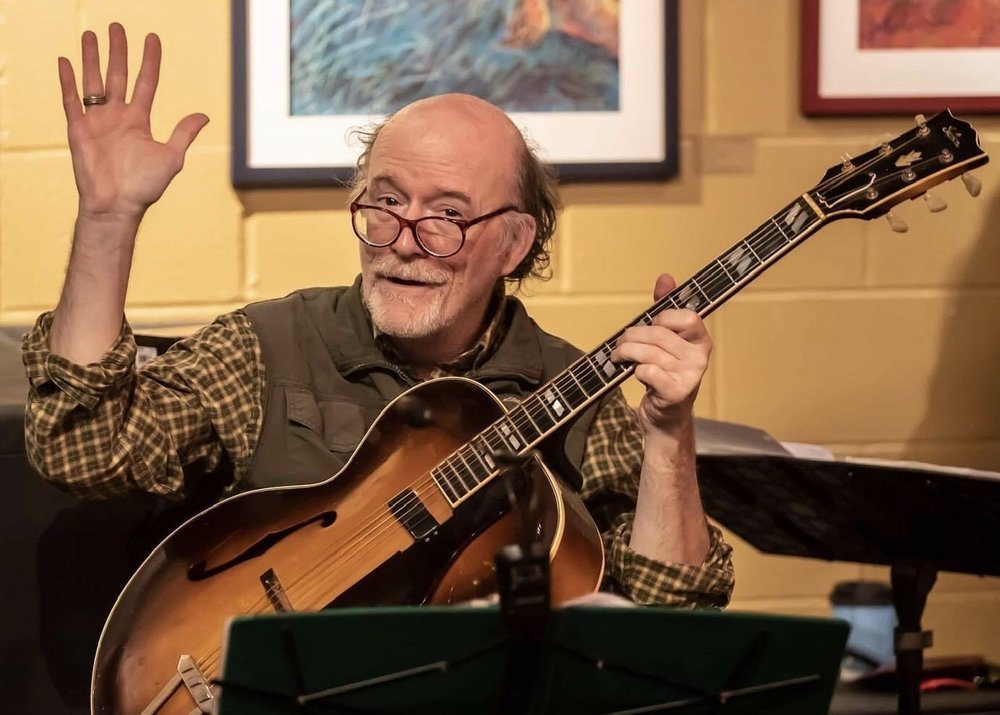 Our good friend Steve Greene has been conducting workshops in the back room at the store for many years. It has been a nice little steady income for him but is now cut off. Being the creative soul that is Steve has taken to zoom it is now offering his talents online. That means it's open to anyone who would like to take part. Click here if you'd like more information to participate in one of his upcoming workshops.