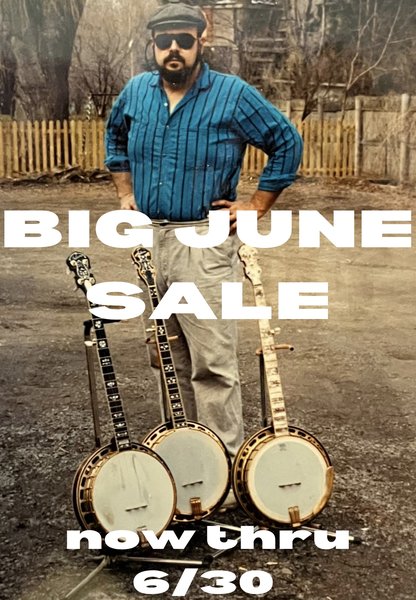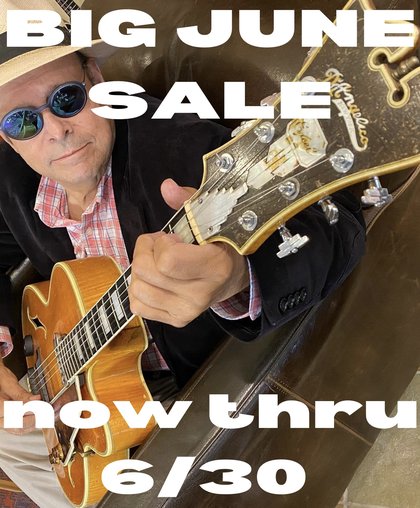 June 6, 2022
midnight - 11:59 p.m.
SALESALESALESALESALESALESALESALESALESALE!
Our anxiously anticipated BIG JUNE SALE started at 12:00 AM EST on Monday June 6th and will end promptly on Thursday June 30th at 11:59 PM EST. There are now nearly 200 instruments with prices reduced to the bare bones. Never before, and perhaps never again will we have a sale like this.
Consequently we cannot accept trades, credits, layaways or package deals during this sale. We can personally guarantee that there is a great deal for someone on a vintage instrument.
Share this Event on Facebook.