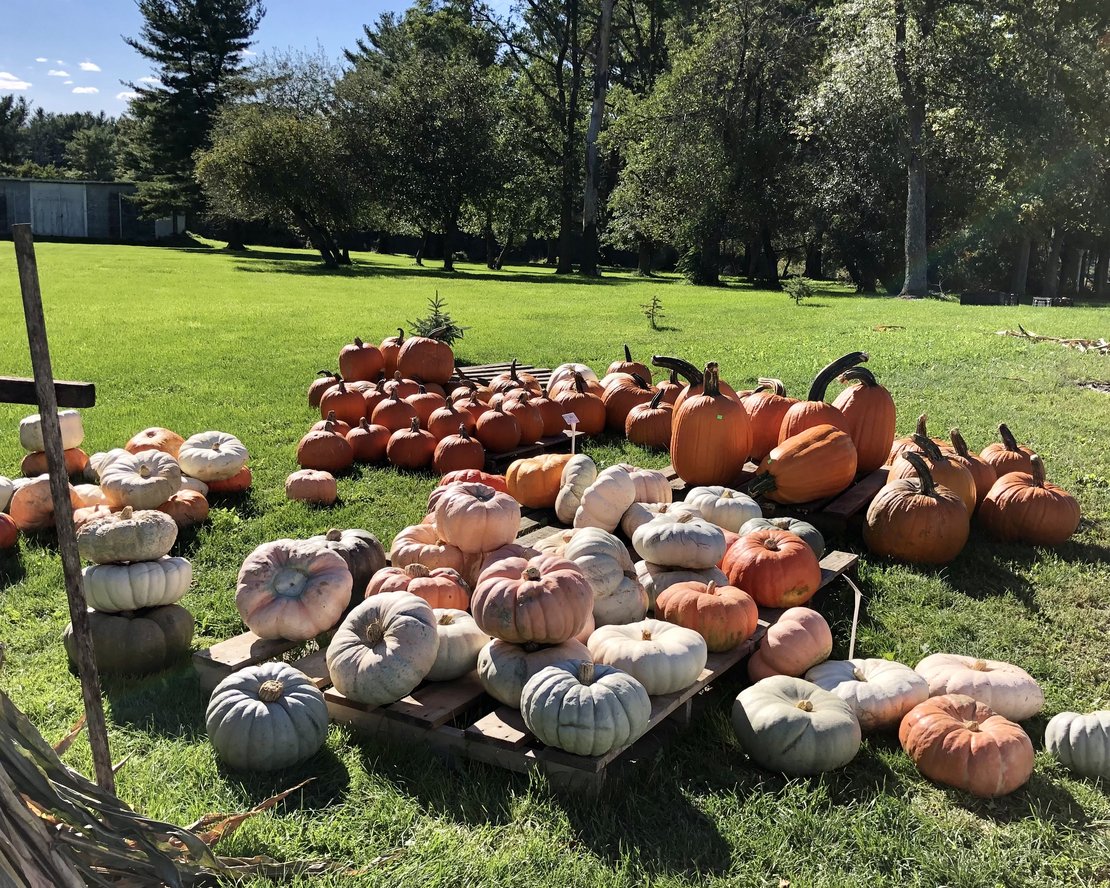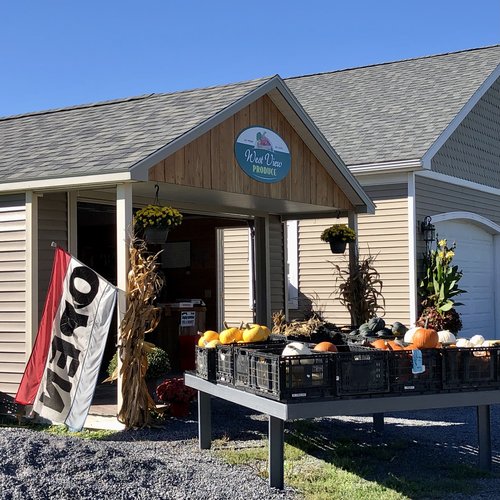 On Tuesday Julie took me to my favorite "local" store, "West View Produce" high above the east side of Keuka Lake. I got all the ingredients to make my famous Caponata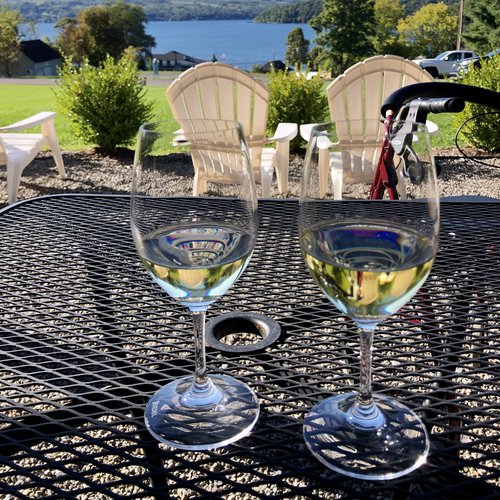 Of course I had to treat Julie to a wine tasting at Ravines!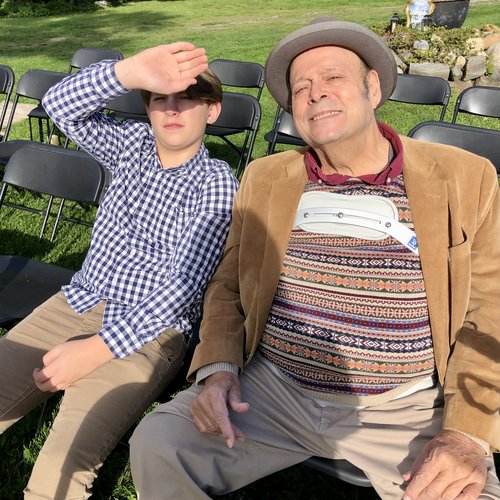 Strapped up in my torturous brace, Julie snapped a picture of my grandson Henry and myself just before the ceremony.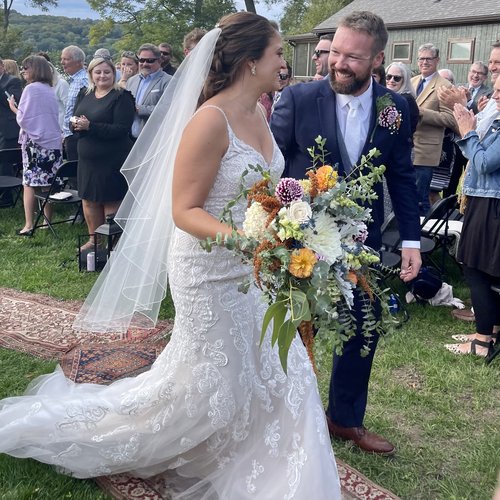 On Saturday I took the adventure of attending a beautiful, outdoor wedding at Camp Cory just south of Penn Yan. I strapped myself up in my back brace and was able to stay at least through dinner. I wanted to honor my nephew and his bride…Mr. Kyle and Mrs. Chelsea (Ammerman) Schnepf.
RECOLLECTIONS AND RECUPERATION
October 3, 2022
Good Morning Folks,
I'm tired. I'm tired of doctor appointments, I'm tired of medication, I'm tired of giving health reports, I'm tired of disabilities and excuses for not having new experiences. That said, I am making progress with my recent spinal fusion and I will continue until I am back to some sense of normal. Enough of this!
So until I can garner together enough new experiences I may have to rely on some old stories. Nothing conjures up old stories than to take a gander upon my little knickknack shelf. There's a small piece of a "2 x 4" with the words "BEST TEACHER" burned into it. I've had it on my shelf for many, many years. It is a remnant from when I taught special education back in the 1980s. And of course there's always a story behind things. That's why they get saved.

Back in those days I was a special education teacher at Hoover Drive School, in Greece, NY. I was operating what was called a "resource room". We provided help for students who had been diagnosed with learning disabilities of one sort or another. I had one remarkable young lady who was assigned to me. She had unbelievably great intellectual ability but was in special education because she had no sense of space and time. I'll refer to her as "Jane D". She came to school every day with the best intentions but her papers and her notebooks and her assignments were always a mess. She had zero organizational skills but she could talk and read and converse better than any student I ever had. She was assigned mostly to "mainstream" classes and it was our job to back her up as a support. Every day we had to organize her papers, notebooks and her homework. She also took her tests in our classroom as she was easily distracted. Once, while she was writing an essay for history exam, she was working hard at a desk while I was reading the newspaper. When she was done with the test I went over to her desk to pick it up. To my amazement this young girl had written a full essay except…. half of the writing went off the paper it was actually written on the desktop! She just didn't have any sense of space. From that point on, I assigned my teacher aid directly to Jane. Every morning when she arrived at school she would get her organized for daily assignments. Overall, Jane had a great year in eighth grade. She participated with all the other kids and she actually made the honor roll! She also participated in the "hands on" classes like home economics and "shop". It was towards the end of the school year and Jane was working hard on a project in the shop class. They were working on woodburning and she wanted to make something very special. She had been telling me about it for a week or so and when she finally brought it to me, her fingers were all bandaged because she had burned every one of them a creating beautiful treasured piece for me. And that's a true story. I saw her only once, briefly after she had graduated from college at the State University New York. She came by and visited me when I was in Penfield and said she was the valedictorian of her class. Unfortunately, I never saw her again but I still have that precious gift that she created for me in shop class….and the memories.

Regards,
John Bernunzio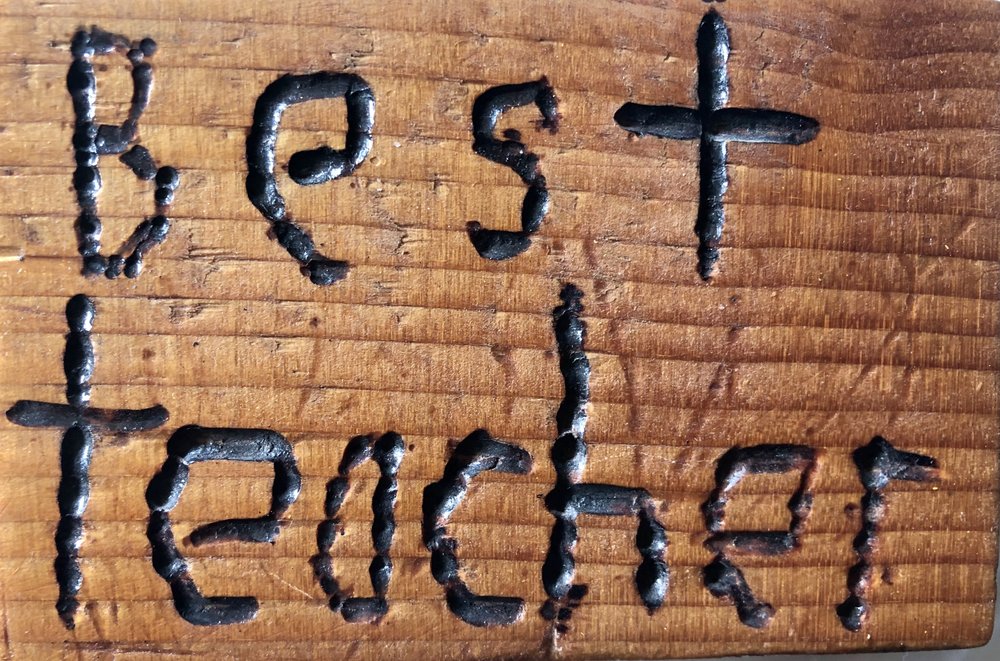 One treasured item that I keep on the shelf. It's been with me for nearly 40 years.