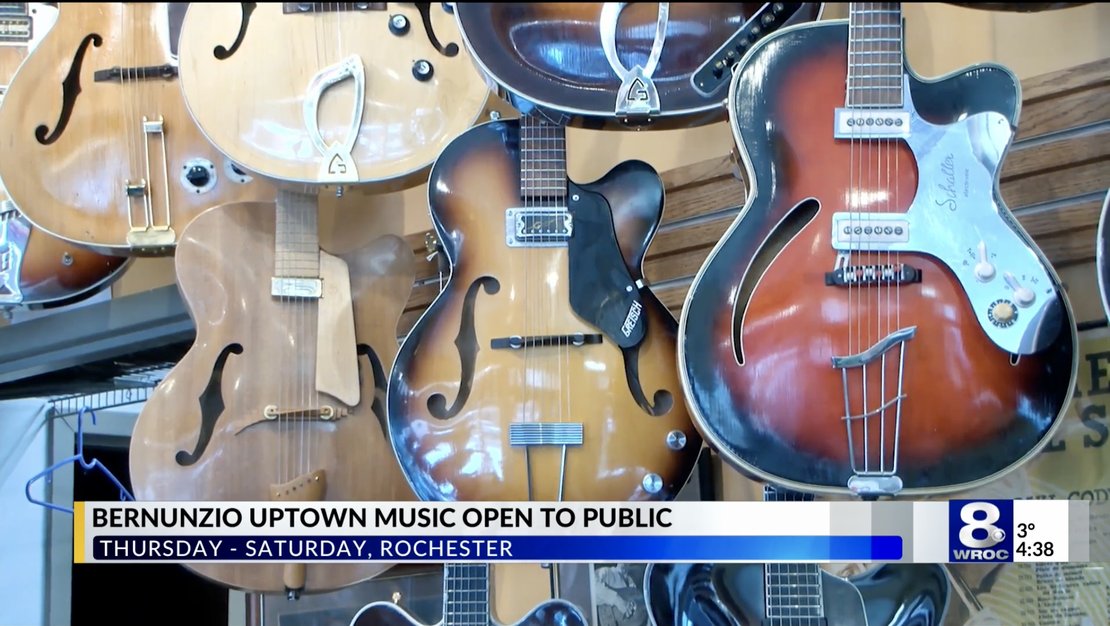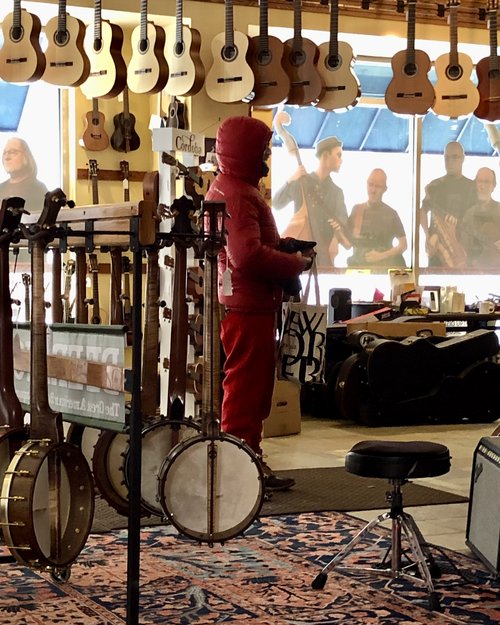 With windchills of nearly 20 below, Ryan Yarmel, entered the store bundled for the the arctic. He is moving his office to the back room where he can work his deals, catalog instruments and talk to people all over the world.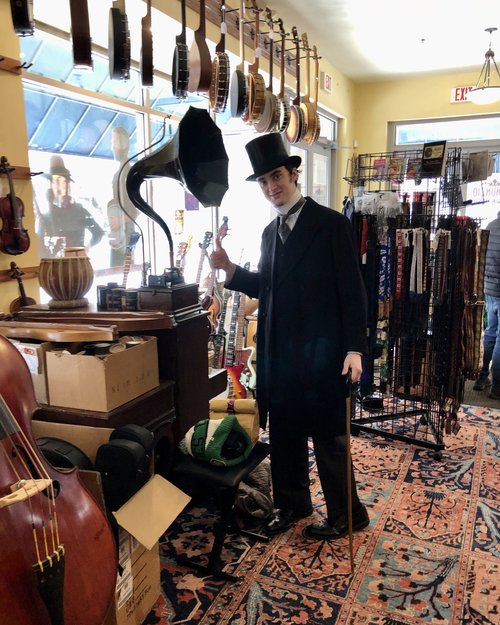 Gavin Rice dressed for the part and got our 1912 Edison cylinder player cranked up to add to the festive feeling.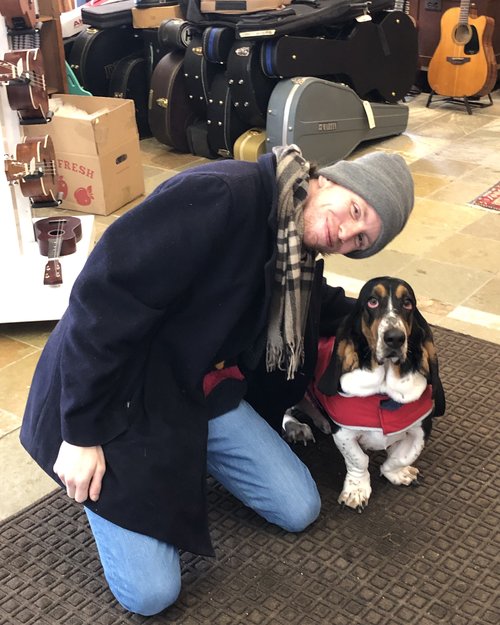 Sammy and his buddy Fred came for the festivities on their day off! Such devotion and dedication… but maybe it was just the donuts that Julie brought in!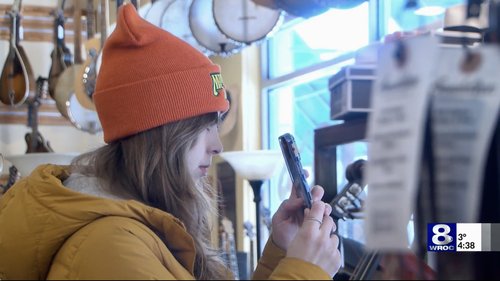 Mikaela Davis and her band took the trek to the store after playing at Abilene the night before.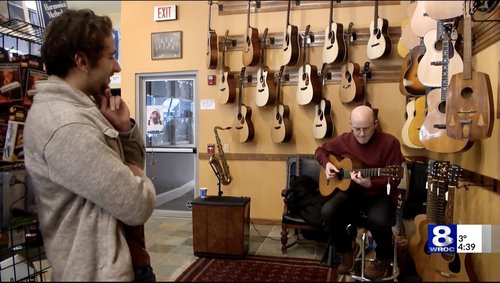 It was great to see Bob Sneider, international performer and teacher of jazz guitar at Eastman School of Music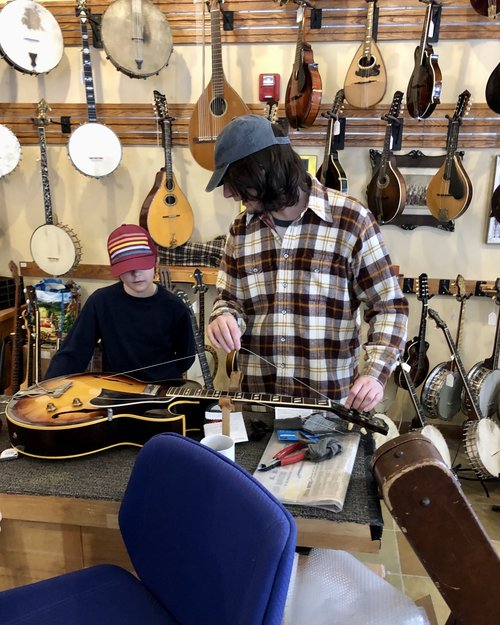 Even Overhand Sam Snyder stopped by because he just wanted to string up this 1957 Gibson ES—175 that just arrived.
John's Corner: Reopening the Store
February 6th, 2023
Good morning folks,
"February made me shiver" as Don McLean aptly reminds us in his classic "American Pie". We are actually in for a balmy high 40s this week coming off of a chill that enveloped much of North America last week. Despite the subzero temperatures this weekend, people flocked to the store once we announced we were re-opening for walk in traffic. On Friday we were literally packed with customers old and new. When we made the announcement last week that we were going to be open Thursdays, Fridays and Saturdays 11-5, the local news media picked up on it. First, our friend, Dave Andreatta of City Newspaper, featured it in an article in the publication. Then on Friday, Dan Gross, of the local, CBS affiliate channel 8, filmed a special for their evening news show and the public did not let us down. Customers were in the store all day Friday and Saturday and sales were brisk.

Here are convenient links the to article:
(https://www.rochestercitynewspaper.com/rochester/bernunzio-uptown-music-an-east-end-staple-to-open-again/Content?oid=15688696)
and the news feature:
(https://www.rochesterfirst.com/video/bernunzio-uptown-music-back-open-to-walk-in-traffic/8360955/_
Julie and I are committed to being at the store on Thursday, Friday and Saturday. It is our responsibility to the community and our customers. We will stay in our "basement apartment" in Rochester and are excited to see our old friends more often….but of course we miss our "digs" in Penn Yan and usually scurry back on Saturday night.
Best regards,
John Bernunzio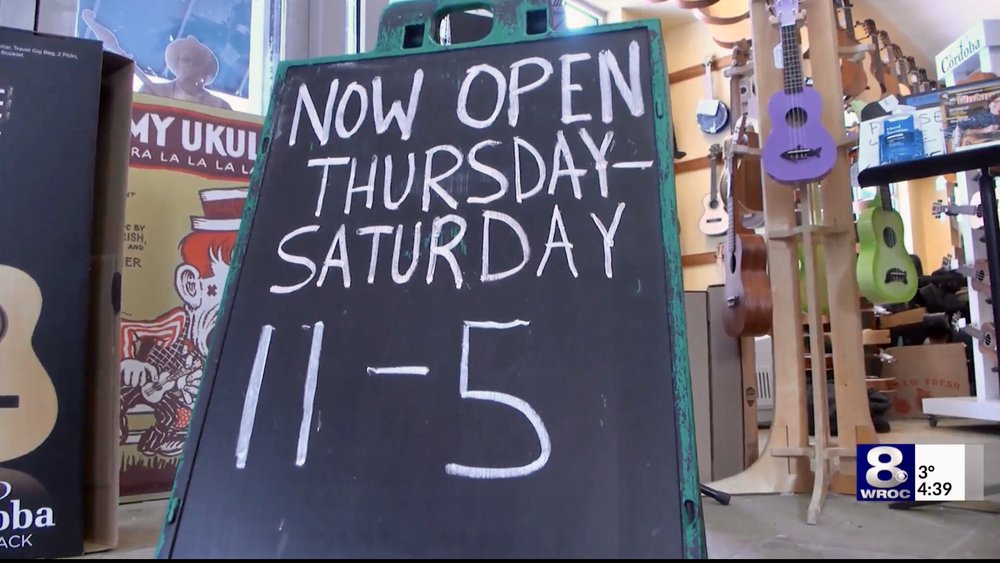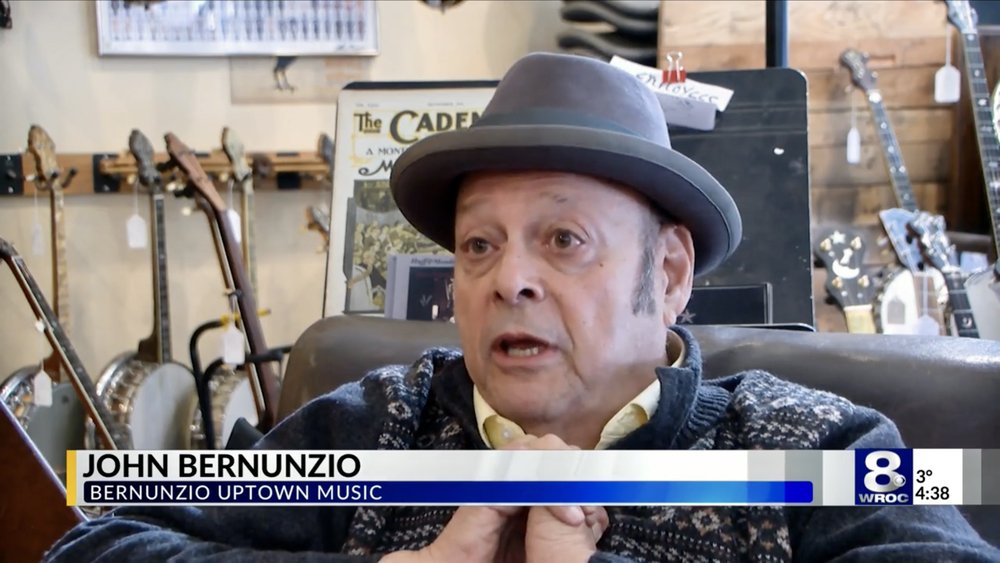 When interviewed, I couldn't help but to give my old adage that my 20 years of teaching special education gave me an advantage when working with musicians and their special needs!