Links
---
Instrument Makers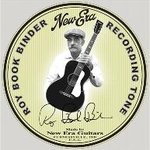 Anthony builds the very best reproductions of classic era flat top guitar in the style of Larson Brothers and others. We are proud to carry them.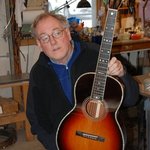 David Nichols has been a luthier for longer than most people can reckon. Hidden in the foot hills of the Adirondack Mountains and the northern most reaches of New York State, Nichols and his lovely wife Nadine run a business of guitar building, pearl inlay and making music. He is a true icon in the American, fretted instrument world.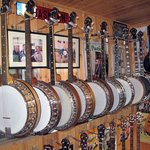 We have known Tom Cussen for 30 years. He plays and make Irish Banjos for the world market.
---
Mandolin Links
The "Dawg" needs no introduction. His name is synonymous for the instrument and his work is the definitive directory of everything mandolin.
This is the hangout for most mandolinist. There is lots of information and music.
---
Musicians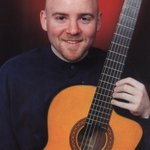 Guitarist/composer/educator Bob Sneider is currently the Jazz Guitar Professor at the world-renowned Eastman School of Music. Sneider performs a multi-faceted role at Eastman as Instructor of Jazz Guitar at the Eastman's Community Education Division and Jazz & Contemporary Media Department.
If you thought you knew the meaning of Irish tenor, think again. Gerry is a musician who whose playing is so electrifying you will think you are listening to an entire ensemble.
Kinloch is a local treasure.He is a solo guitarist/singer who presents a synthesis of jazz, classical, folk, American popular music, and original compositions.
These people are a true, local treasure and National treasure. Their brand of musicianship eminates from the heart and soul. They are sought after internationally as masters of the steel guitar. Visit their church for a special, spiritual retreat.
A great deal of the revival of Appalachian Music during the 1970s evolved from Ithaca NY. Specifically, the Highwood String banjo was one of the most influential bands of the day.
multi instrumentalist, old timey music from Appalachia, Civil War, Railroad
---
Products
handmade instruments of supberb quality and a great value for the price.
offering a large variety of instruments from banjos to tenor guitar. If we do not have it in stock we can order in for you.
Fine ukuleles at a reasonable price. Julie's favorite!!
specializing in fine, ukuleles and guitars hand made in Hawaii from native wood.
Bill Nash creates fine replica solid body guitars with a beautifully aged and played look. They look and feel right and are fairly priced.
the finest, new, "old" instrument around in looks, sound and playability
Ome has been in business since 1960 and their banjos have evolved into very special, heirloom instruments. We are proud be dealers for these fine banjos.
making fine, resonator guitars since 1985 for professional musicians worldwide.
these are good quality resonator guitars at a price that will not give you the blues!
---
Rochester Links
First Friday is a monthly citywide gallery night that encourages collaboration between non-profit, university, and commercial art venues in Rochester, NY. This initiative showcases area artists and arts institutions by promoting the First Friday evening of each month from 6-9pm as a community night for experiencing art.
Kimo and Kaiulani, founded Gallery Kauai, located in Rochester NY. Together, they perform traditional Hawaiian Arts includes, chant, dance, slack key guitar, ukulele and story telling. They give lessons and add a bit of Pacific Culture to our fair city.
This is the International Museum of Photography anf the home the film giant. With the mansion tour, the enormous photography exhibit and daily film venue, this is a must see and it lies across the street from the BVI house.
This is the local folk music club that has been around since 1971. They promote acoustic music throughout this area and put on a fine festival in September of each year.
One of Rochester, New York's oldest and largest city guides.
The coolest place for the hottest drinks in town. Java's is around the corner from Uptown Music and a staple for Eastman students and locals alike.
A suprisingly fine collection for a midsized city. This is really worth visiting.
Local food for local people, events, markets, cooking, restaurants, beer and wine, etc.
for the past four years there has been a great, growing Jazz Festival just down the street from BVI. Trust me this is a great one
This is a small, pleasant museum with excellent exhibits on local history.
Rochester's history, an illustrated time line. The past is pictured through photography, art, post cards and drawings.
Since its founding by George Eastman in 1922, the Rochester Philharmonic Orchestra has maintained a standard of artistic excellence demonstrated by extensive touring, performances at Carnegie Hall and recording projects.
We have always been fans of minor league baseball where rising and fading stars mix. All Stars such as Stan Musial, Boog Powell, and Cal Ripken started here. The Frontier Field is a beautiful, small stadium.
This is the City of Rochester Offical page. It is a mid-sized, Northeastern city in the midst of some dramatic changes. Pay us a visit.
John and Joe Dady are Rochester area musicians who play fiddle, mandolin, guitar, bodhran, banjo, uilleann pipes, harmonica, and even penny whistle, while performing a wide range of music styles including country, bluegrass, folk, and Irish.
No longer just a place for classical training, the ESM has become a vibrant part of the community with an excellent, continuing education program.
One of New York State's first organization to work for the preservation of historic architecture.
one of the great local websites with everything from art and music to pasta and who's who
Margaret Woodbury Strong was the consumate collector. Her legacy started this fine museum which has evolved into the consummate children's museum which will delight young and old alike.
This site contains many good links to what is happening and what to do in the City of Rochester NY.
---
Special Friends
Tracy visited us recently and shared her brand of Old Timey Art. Her web site has some great prints and paintings that would interest people who are in to musical instruments.
---
Ukulele Links
Jim Beloff is one of the shakers and movers of the ukulele revival. He website has transformed the instrument.
THE ambassado for the ukulele. He combines great musicianship with humility, somethng lacking in popular culture today.
This is a beautiful site dedicated to the instrument, its music and history.
---
Guitar Links
This newly formed organization of classical guitarists from the Rochester, Buffalo and Syracuse area promises to bring together those players from the Southern Shore of Lake Ontario.
The Rochester Guitar Club was formed in October 2006 with a goal of providing a social nexus through which local guitar enthusiasts can meet other enthusiasts, keep in touch, trade and play songs, and in general explore the music and many aspects of the guitar.
---