Links
---
Online Video Lessons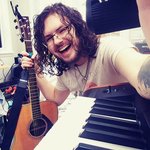 Alex Fortier has been studying piano since the age of six, has a music degree from the University of Rochester, is a prolific writer and performer of a variety of musical styles, and has been integrally involved with groups like The Painted Birds, Juicy Connotation, People Shaped, and more. Offering Piano and Music Theory lessons, Alex always seeks to encourage, challenge, and excite his students with highly personalized sessions. Whatever you want to play, Alex can help you get there! For lessons with Alex, contact him at alex@paintedbirdsmusic.com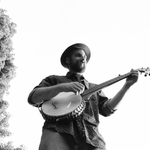 Ben is a talented musician and instructor who specializes in clawhammer banjo. He just published the first of what will become a series of free instructional videos for those looking to learn (or continue learning) the clawhammer style. While the videos will all be free, we strongly encourage you to click the "donate" button at the top of his lessons page!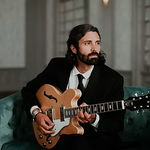 Kurt is an accomplished music educator, dedicated to facilitating the natural unfolding of innate musicality in students of all ages and backgrounds. Kurt offers lessons in the following disciplines: - Guitar - Dobro - Bass - Slide Guitar - Pedal Steel - Music Theory - Lap Steel - Song Writing - Banjo - Improvisation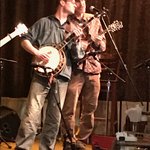 A long time member of the Rochester bluegrass community, Micah has been play and teaching for many years. He is currently offering lessons via Skype, FaceTime and Zoom. Contact him by phone or email– (215) 240-0316 - micahschmidt@yahoo.com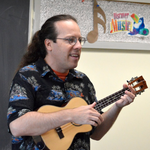 Randy Pollok is a music teacher with many years of experience. He has been teaching privately in Rochester since 2011 and previously taught in Charleston, West Virginia and Bloomington, Indiana. He is also the music director at First Presbyterian Church in Brockport, where he conducts the choir and plays organ, piano, and other instruments. Randy helps to lead and teach the Rochester Ukulele Support Group and teaches workshops at Bernunzio Uptown Music. He teaches group ukulele classes at the Hochstein School of Music.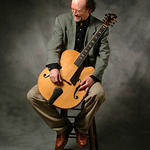 Steve Greene is a gifted musician whose voice is the guitar. As a composer he specializes in writing for modern dance companies. He has worked with the critically acclaimed Garth Fagen Dance and most recently with the Boston Dance Collective. He teaches, writes and performs regularly around Rochester and western NY. What stands out the most about Steve's playing though, is not just his skill on the instrument, but his rich, warm melodic tone. A sound that is not common today. Steve's playing possesses a quality that goes beyond his just playing a great sounding instrument. He consistently main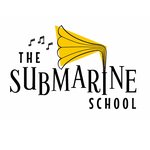 The Submarine School of Music was founded in 2018 by Ben Morey and Katie Morey. Ben and Katie Morey have been performing and composing multi-instrumentalists for over 16 years. Graduates of SUNY Geneseo and SUNY Fredonia, respectively, both Mr. and Mrs. Morey studied music and have been teaching students of all ages privately since 2010. The Submarine School of Music is currently offering virtual instruction!
---