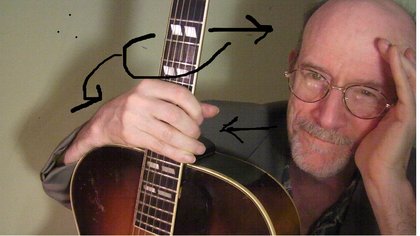 Sept. 14, 2019
2 p.m. - 3:30 p.m.
Oct. 12, 2019
2 p.m. - 3:30 p.m.
Nov. 9, 2019
2 p.m. - 3:30 p.m.
Dec. 14, 2019
2 p.m. - 3:30 p.m.
COOL CAT SPECIAL: ATTENDEES OF STEVE GREENE'S WORKSHOP MAY ATTEND THE FOLLOWING STEFANE WREMBELL DJANGO REINHART WORKSHOP FOR A DISCOUNTED RATE OF $40 (REGULAR $50)

The Blues and Beyond
SECOND Saturdays at 2PM
Workshop with Steve Greene
These workshops start with basic blues playing and continue from there.
Some of the topics include:

- how to create new chords and lines
- increasing your technical skills
- how to listen more deeply in a group setting
- the art of not taking one's playing too seriously
It helps if you already had a little experience with blues playing.
If you've been playing a long time this is a good workshop to add more spice to your playing.
It is always a fun time with ( new ) jokes, and new ideas.
All instruments are welcome Questions? Contact Steve@SteveGreene.Com
P.S. 1.5 hours only $15 - wow - !
Steve Greene has been teaching in Rochester N.Y. since 1980.
He is considered one of the best performers and improvisation teachers in the area.
Share this Event on Facebook.