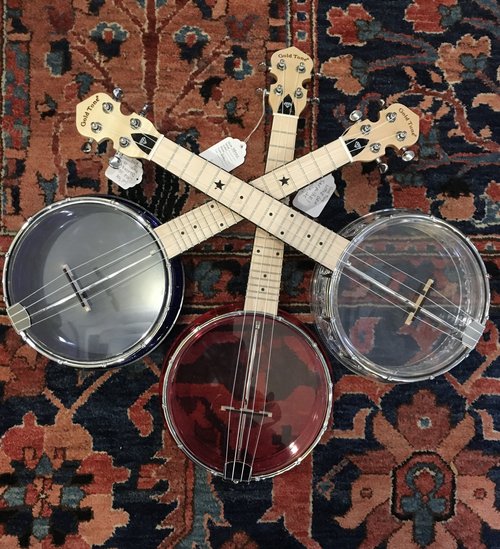 The new plastic rim and resonator Gold Tone is a real hoot. They sound amazing and are priced at only $149. They come in a variety of colors and have a concert scale.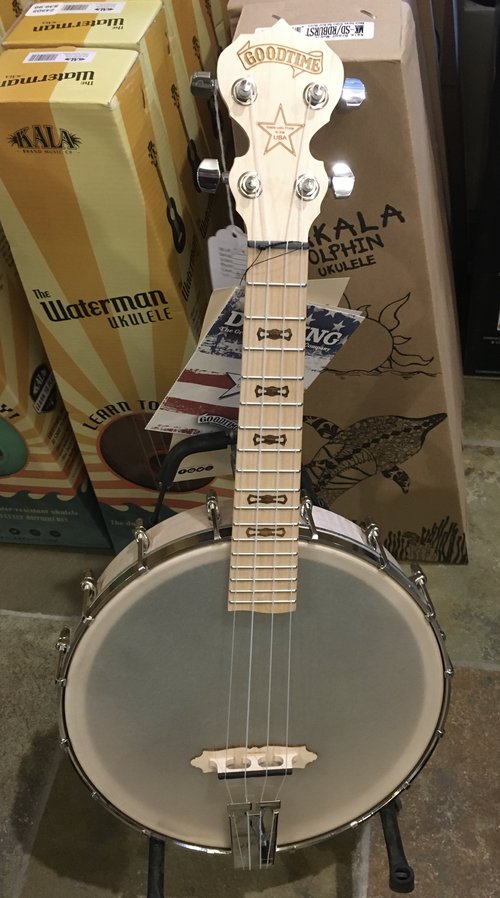 Even the Derring Banjo Company has a banjo uke. This one, with the full size rim, has a big sound.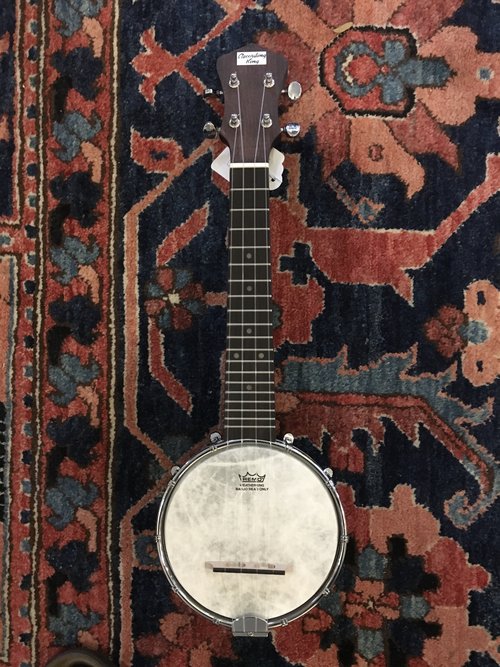 The mini Recording King banjo Uke is modeled after the Gibson UB-1.

John's Corner November 26th, 2018
Good Morning Folks,
Our annual winter sale has been off to a great start. The crew plans on selling 200 instruments between now and the end of the year. They have put things on sale for incredible prices so now is the time to shop in the store or online. We have gift cards available in any amount. We have extended hours and are open on Sundays from 12 to 4.
So let's talk a little bit about the banjo ukulele. I have always had a soft spot in my heart for these tiny little instruments that had their heyday in the 1920s. Every major company jumped the bandwagon with Gibson, Bacon, Paramount and Epiphone making some extremely highend, great instruments. The banjo uke, or banjolele found great popularity in great Britain. George Formby was the major impetus. Formby (1904-1961) was an English actor, singer-songwriter and comedian who became known to a worldwide audience through his films of the 1930s and 1940s. On stage, screen and record he sang light comical songs and usually playing the ukulele or banjolele, and became the UK's highest-paid entertainer. As young lads growing up, the Beatles all had their hands on banjo ukes but that's another story.

After languishing for many years the banjo uke has made a bit of a come back. Major companies are producing quality instruments, young people are picking it up for playing in old time string bands, or just to play ukulele with a completely different sound.
Have a great week,
John
A screen shot from our website sale....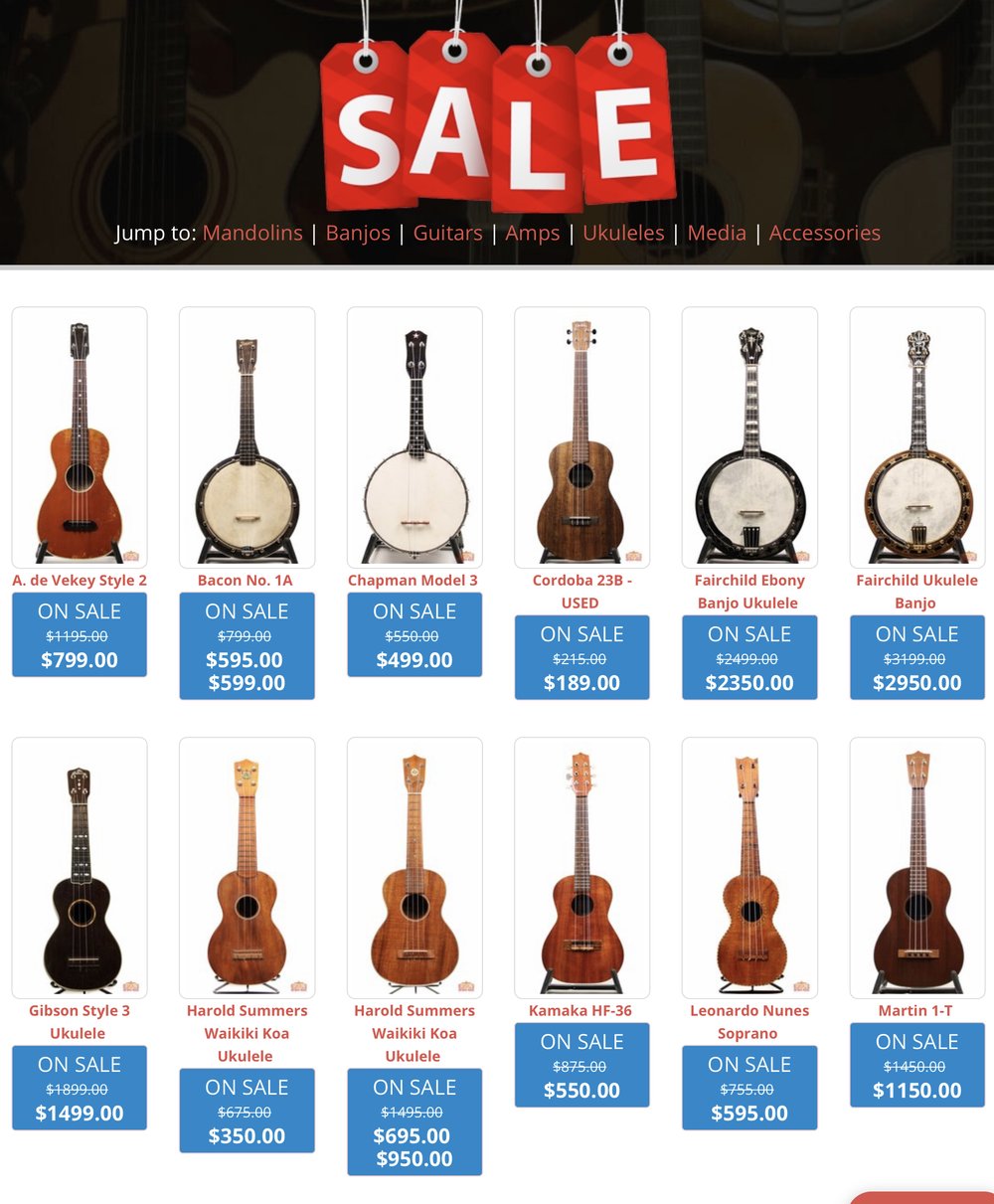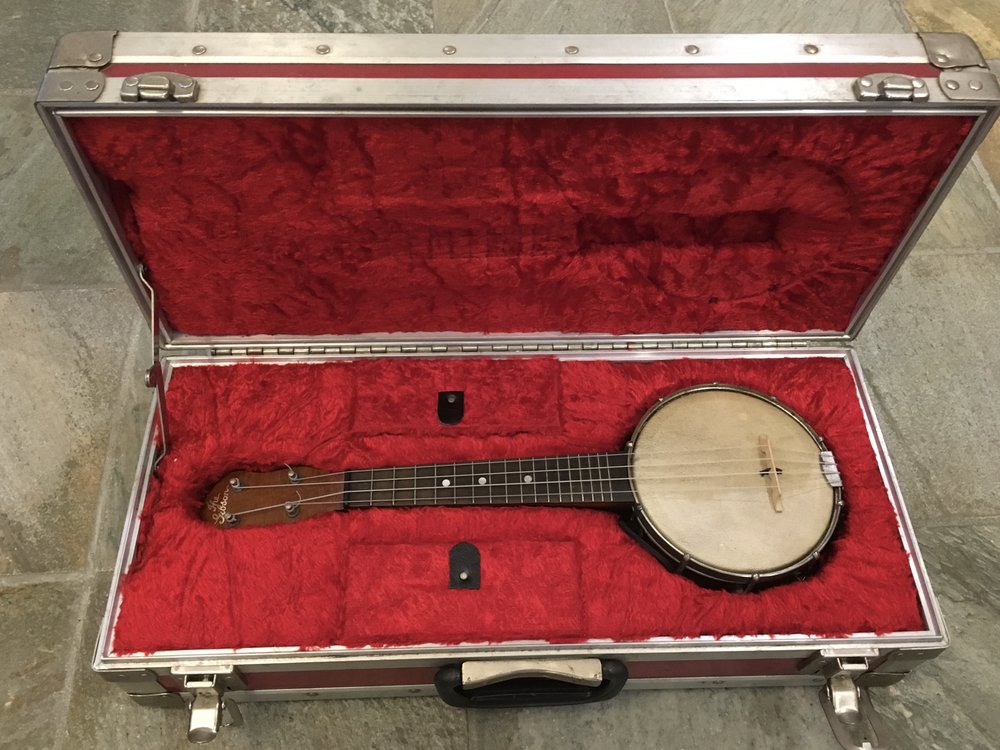 A beautiful Gibson UB-1 affectionately referred to as the baby Gibson nesting neatly and it's custom built Road Runner hard shell case.