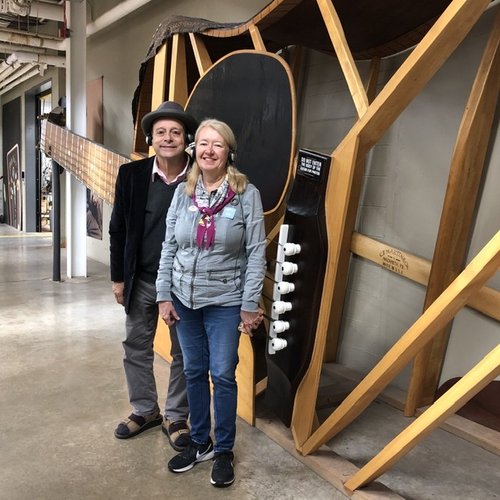 Martin Guitar factory built display.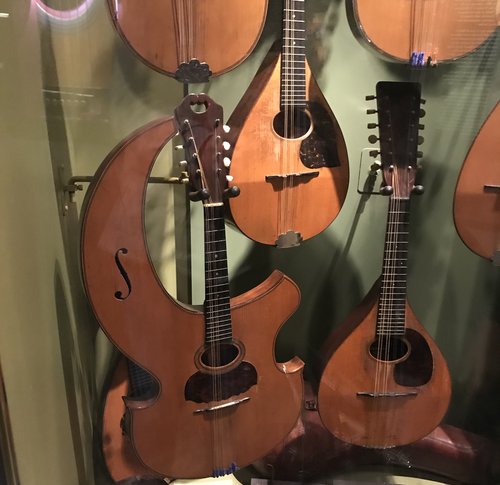 I have only seen one other Martin harp mandolin and it was about played to death. This one at the museum was a delight o behold.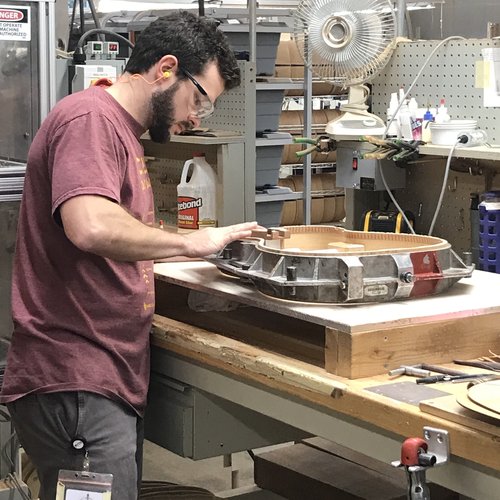 The people working in the C. F. Martin factory rotate through many of the various tasks required to build a guitar. The factory has a very nice vibe.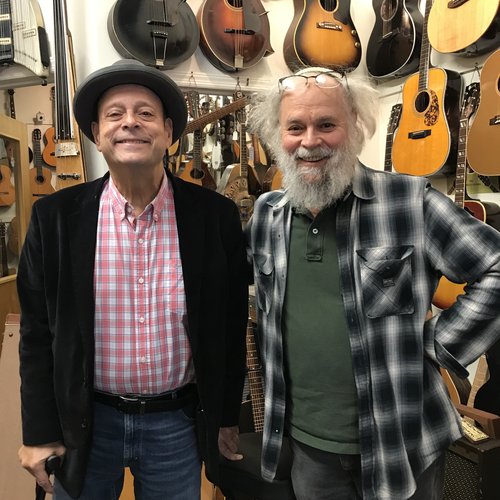 The best part of the road trip was catching up friends who we hadn't seen in quite a while. We visited Lark Street music in Teaneck, New Jersey and spent some the morning with the infamous Buzzy.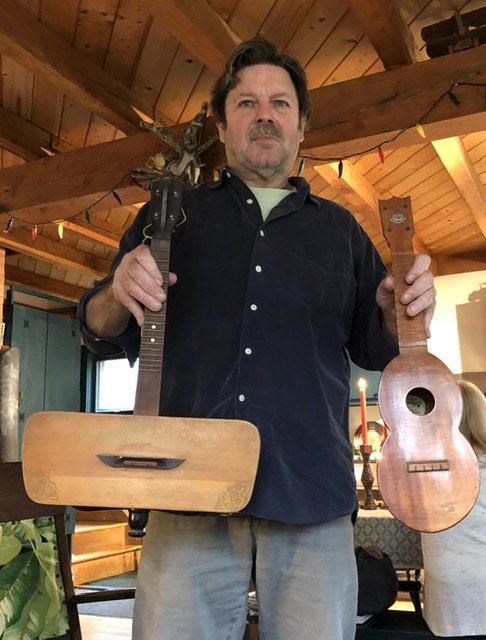 Our dear friend Billy Voiers with some of his favorite ukuleles
NEWSLETTER
November 11th, 2019
Here are some pictures of our recent road trip that brought us to the Martin guitar factory and then up the Hudson Valley to western Massachusetts with a few stops in between. It was a lovely trip and we brought back some very special instruments including the only blonde top Gibson A-4 "snakehead" mandolin that we have ever seen....more to come.
Sincerely,

John and Julie Bernunzio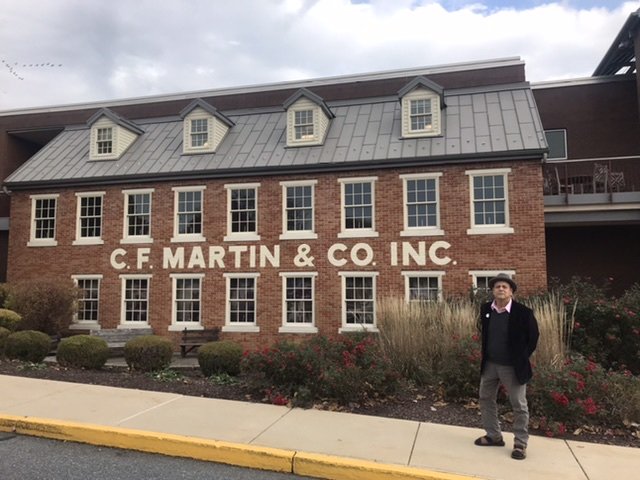 The C.F. Martin Co. Nazareth, PA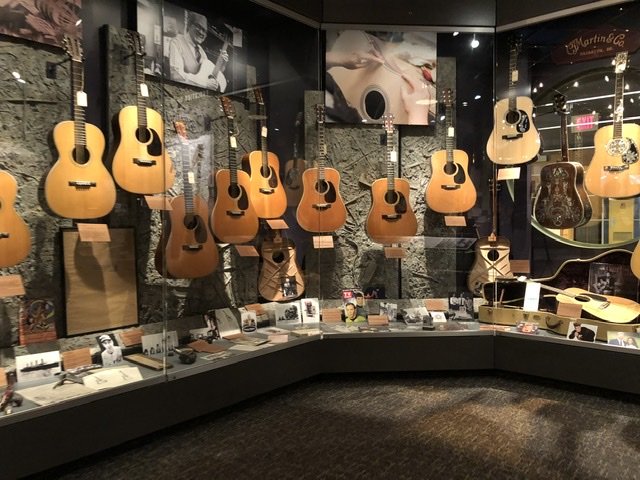 Every kind of Martin you can imagine was at the museum.... it's the stuff that dreams are made of. We highly recommend it!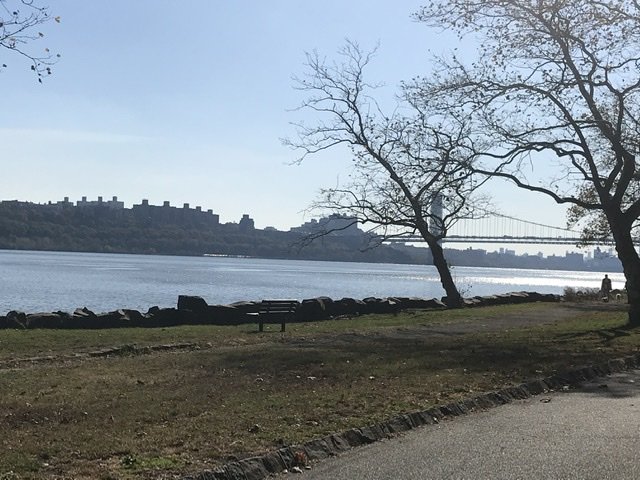 A trip up to Hudson with a view of the Big Apple in the distance.