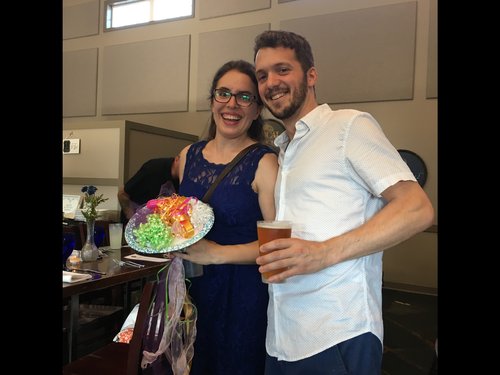 Michelle and Brad at the rehearsal dinner. I think she made the bouquet herself.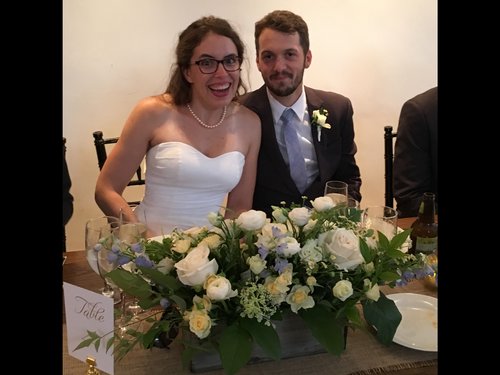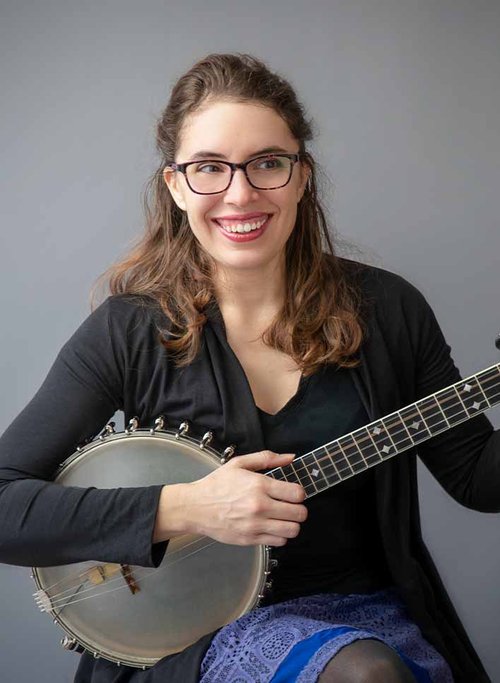 Michelle Youngeer, Eastman Strings Artist with Harpeth Rising.
July 22nd, 2019. Michelle's wedding
Good Morning from Charlottesville, VA
Julie and I have been here since Friday. After getting back from Sicily on Monday we flew to Charlottesville to attend the wedding of Michelle Younger and Brad Sheffield. As many of you know, Michelle worked for us for 10 years when we first open the store. She was a classical guitar student studying for her advanced degree in performance at the Eastman School of Music. At some point she had made the innocent mistake of asking me if she could borrow a banjo for the weekend. She returned that Monday mastering clawhammer banjo. Her life was changed forever. At her performance recital for her Master Degree in Kilbourne Hall, dressed in a long black gown, she performed complex pieces that she had mastered on the classical guitar. For the last piece, she set the guitar down and opened up a case by her feet. To the absolute surprise of the audience and especially her parents and professor, she pulled out an original 1903 Whyte Laydie five string banjo and played some complex pieces written by Morley. It was the same banjo we used to design the fabled "Eastman" Whyte Laydie copy which she plays on today.
As Michelle continued to work at the store it became evident that her love for classical guitar was waning and the banjo was taking over her life. After the first year of working in the store, much to the chagrin of her parents, she dropped out of "Eastman". She has spent the greater part of her life studying and playing classical guitar. Her parents asked her what she planned on doing and she said I just want to work at Bernunzio's and play banjo! She continue to work at the store for 10 years and then came to us one day with a tear in her eye. She had never quit a job before but she had an offer to tour and play banjo in a group called Harpeth Rising. It consisted of three women classically trained playing original music. They have toured the world and recorded several albums. She is also the Artist endorser for the fabled Eastman Whyte Laydie and featured on their website. Although the group is now ending their active touring, Michelle will continue with the banjo. She and Brad are settling in Rochester New York and she will be teaching banjo and playing with various groups. One last interesting, fact....she is a direct descendent of Cole Younger of the fabled western outlaw of the Younger Gang. Perhaps this is what gives her a rebellious personality. We wish this new couple the best in their life together.
We will be back in the store on Tuesday. The crew has been selling a storm in our absence.
Best Regards,
John and Julie Bernunzio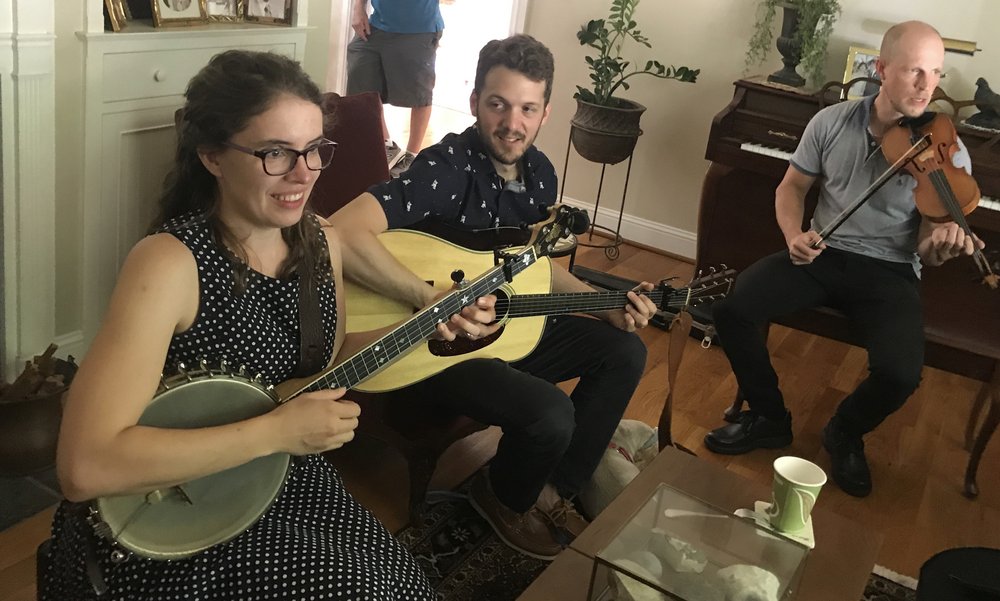 Part of the Younger gang whooping it up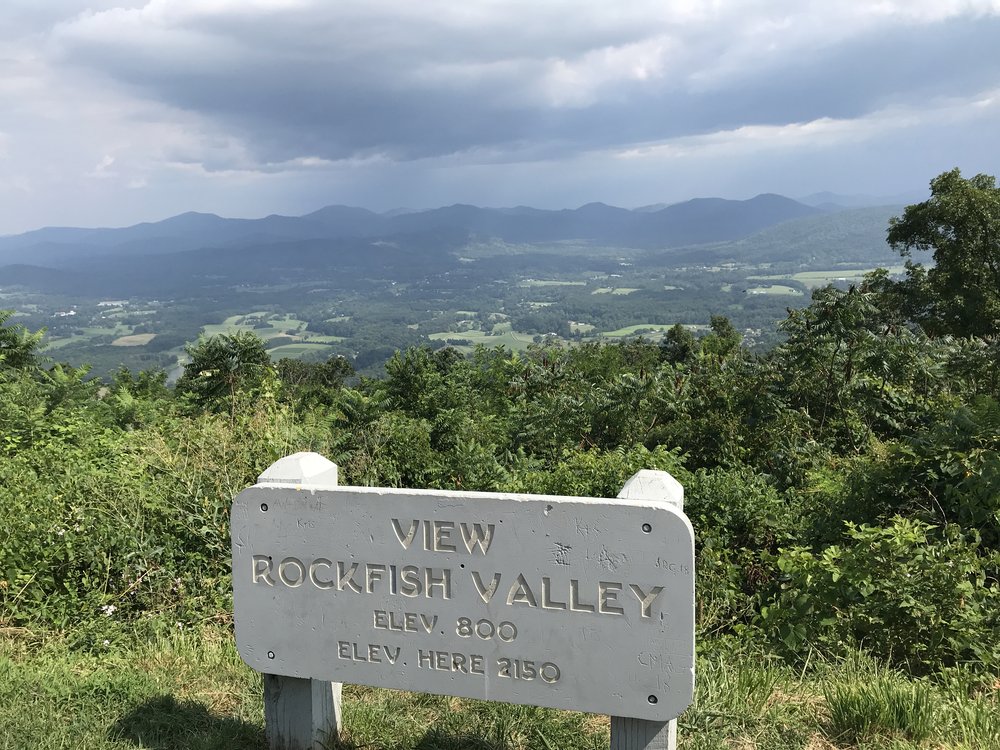 On the Blue Ridge skyline.