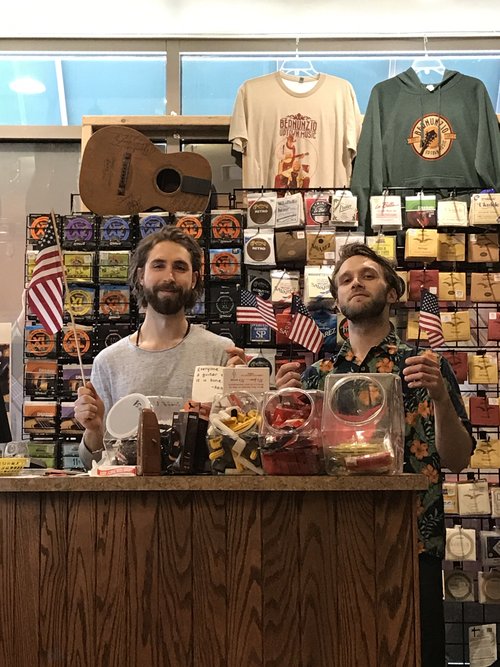 The boys at Bernunzio's wish you all a great Fourth of July. The store will be CLOSED on Wednesday.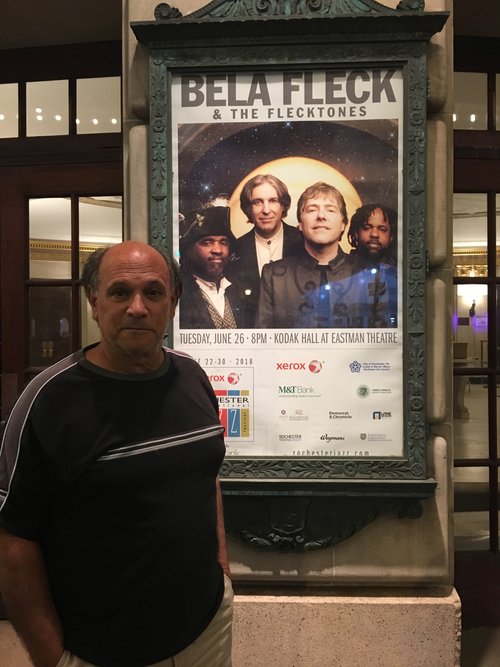 My brother Tom and I enjoyed a fine concert and the company of Bela Fleck, a gentleman and an extraordinary musician.
Author and vintage instrument raconteur and high school "bud", Jay Scott makes an appearance at Jazz Fest
John's Corner July 2nd, 2018
Howdy Folks,
Today is the last day of our big "JAZZ" sale, which will officially end at midnight tonight. We sold nearly 200 instruments during the sale but there are still many great deals on new and vintage instruments. Of special note are several "B" stock Eastman AR371 series archtops. These are basically copies of old ES-175 jazz boxes and perform and sound as good as their Gibson counterparts without the extra digit at the end of the price sticker! At just under $500 these are the deal of the century! Kudos to Mark Herring of Eastman Guitars for the great two day factory sale. Now, in our 14th year of representing Eastman Instruments I can truly say that they offer the finest value in fretted instruments because it is a company that listens to its dealers and its customers more than any marketing department.
Tonight we brave the oppressive heat for our annual Uke Cruise on the Erie Canal. There are still a few spots available so grab your uke and give the store a call.
Next week Julie and I will be traveling to Buffalo, NY for the annual AllFrets Convention. We will be displaying many fine new and vintage instruments as well as doing FREE verbal appraisals. John will be giving a presentation on the state of the vintage market. We look forward to reconnecting with many friends from across the world.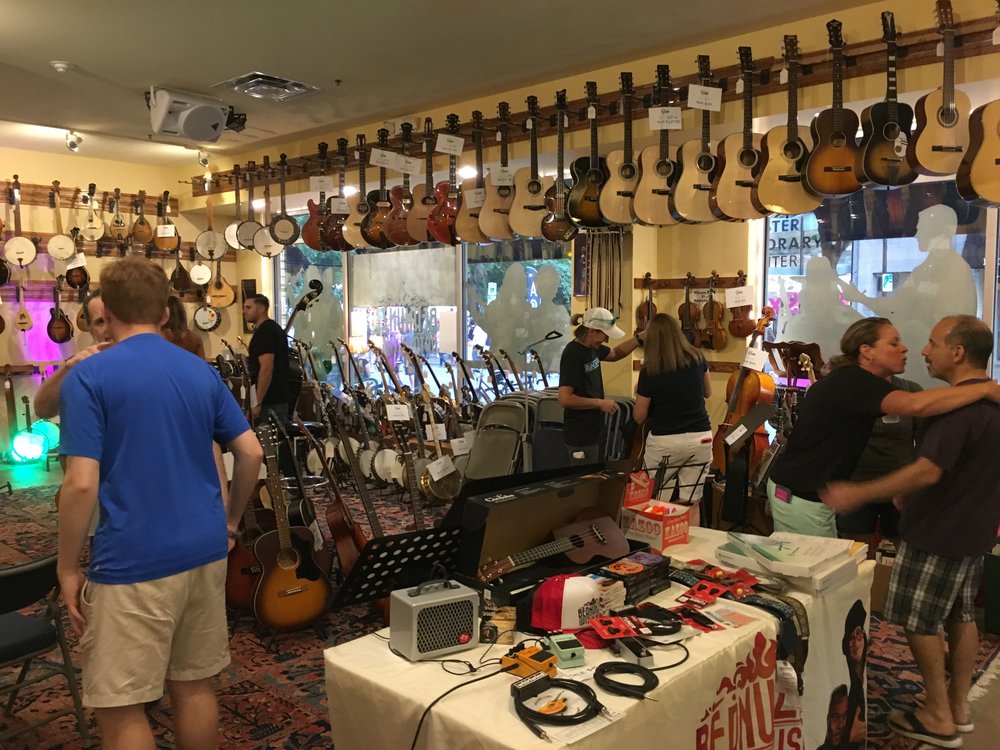 Store scene Jazz Fest 2018