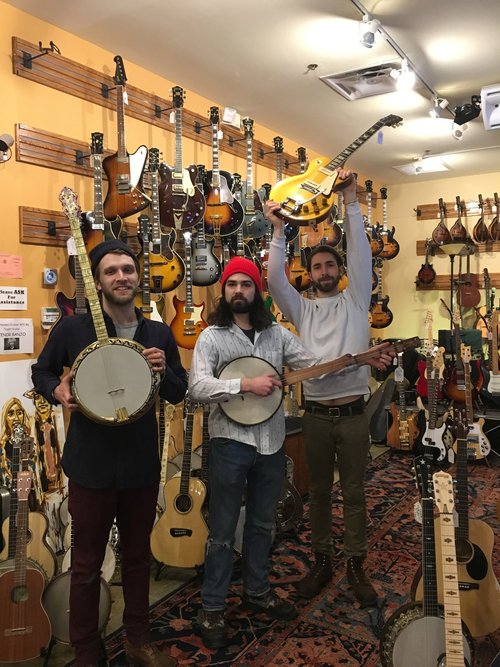 Bernunzio Uptown Music
122 East Avenue, in the heart of Rochester's East End
Rochester, NY 14604
585-473-6140
MTWF- 11am-6PM, Thurs- 11am-8pm, Sat- 9am-4:30PM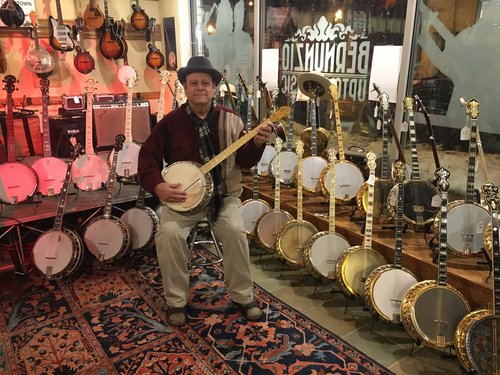 John says, "Make room..sell banjos!!!!"
John's Corner June 18th, 2018
Hello Folks,
SALESALESALESALESALESALESALESALESALESALESALESALESALESALESALESALESALESALE!!!!
Our annual JAZZ Fest sale begins today. I have asked our staff to reduced the the price on over 250 instruments for a two week period! The sale will end promptly on July 2nd at 12:00 AM EST. During this sale we cannot accept trades, credits, layaways, discounted shipping or package deals but I can personally guarantee great deals on a quality stringed instruments.
June also marks the 13th Anniversary of our store opening in the East End entertainment district in downtown Rochester. It is also time for the Xerox Rochester International Jazz Festival - a nine day event of the highest calibre! Headliners include Bela Fleck and the Flecktones, Allison Krauss and Boz Scaggs. In total there will be 1500 artists playing on 20 stages with an expected attendance of 200,000 people over the nine days.
We at Bernunzio Uptown Music invite you to participate in MAKE MUSIC DAY ROCHESTER. Everyone is invited to this special celebration of music on the Summer Solstice, Thursday, June 21, 2018 from Noon to 9pm. City Newspaper has just announced that it will reschedule the popular Best Busker Festival to coincide with Make Music Day Rochester and we thrilled. It's not too late to register as a performer or a venue, listen and enjoy, organize a group music event, or just pick a park or sidewalk and make some music. Just check out the Make Music Rochester website. Along with the buskers, scheduled events include:
ROC the Ukulele Circle, a mass gathering of ukulele players gathering in Christ Church Garden, 6/21 @ 6pm (song packet provided) Ukuleles will be available to borrow, as well. Bring your kazoos, too!!
LEARN to Play HARMONICA with "the Record Man" Dick Storms 6/21 @ 3pm & 5pm (free harmonicas provided)