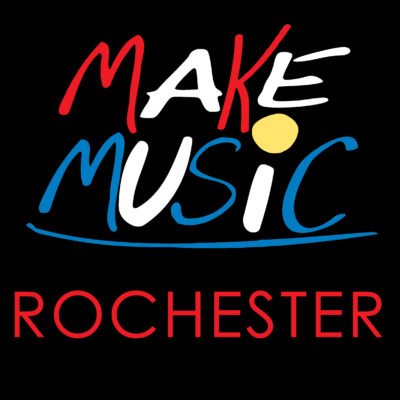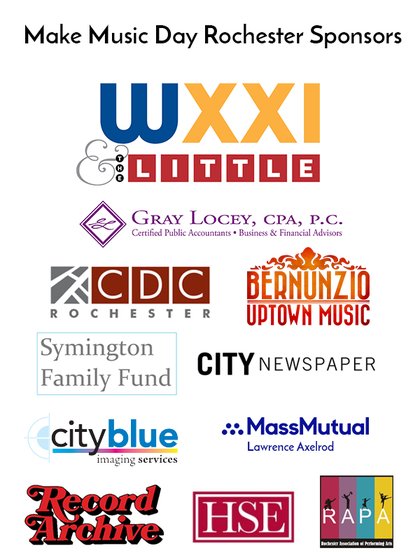 June 21, 2019
noon - 9 p.m.
Make Music Day Returns to Rochester!! "Music by Anyone, for Everyone"
The Bernunzio Sidewalk will be filled with musicians on Friday from Noon to 8 pm. All performances are FREE. Here is our line up -
12 - 1 pm Forro Estrelas do Norte - Brazilian country dance tunes played live. Discover a whole new genre of uptempo, down home Latin American music.
1 - 2 pm Mars Grenshaw - Ballads spun on a steel-string guitar venture from Americana into psychedelia and back again.
4 - 5 pm Charles Emanuel - Singer/Songwriter/Musician Charles Emanuel - bringing a raw, soulful and acoustic experience to every performance.
6 - 8 pm Multibird Duo - Since forming in 2011, critics have hailed Multibird's sound as "tender and calm" and "twisted and distorted" (Relix) in equal measure.
All events are FREE and open to the public
GET CREATIVE AND HAVE SOME FUN. This is an amazing opportunity for community building as well as bringing some recognition to our awesome city.

For more information, check out www.makemusicroc.org.

WXXI & The Little
Gray Locey CPA
Community Design Center of Rochester
Bernunzio Uptown Music
Symington Family Fund
CITY Newspaper
Lawrence Alexrod, Mass Mutual
Record Archive


Share this Event on Facebook.