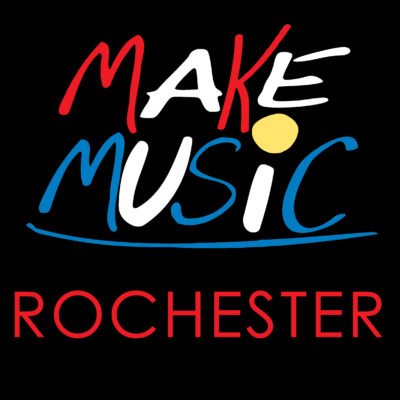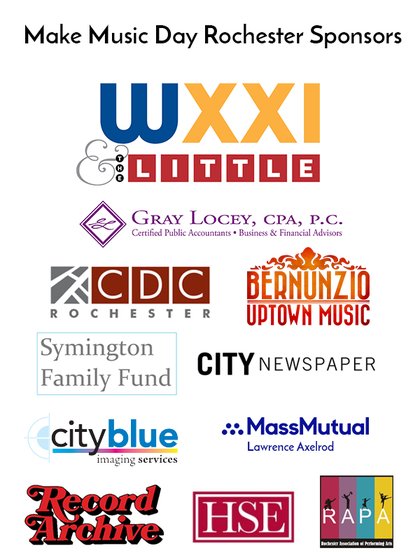 June 21, 2019
noon - 9 p.m.
Make Music Day Returns to Rochester!!
"Music by Anyone, for Everyone"
Seeking performers for Make Music Day - Busking encouraged !! Click HERE
Completely different from a typical music festival, Make Music Day is open to anyone who wants to take part. Every kind of musician — young and old, amateur and professional, of every musical persuasion — pours onto streets, parks, plazas, and porches to share their music with friends, neighbors, and strangers. All of it is free and open to the public.
To play music, schedule an event, or offer a performance venue, click HERE.

All events are FREE and open to the public.
GET CREATIVE AND HAVE SOME FUN. This is an amazing opportunity for community building as well as bringing some recognition to our awesome city.

For more information, check out www.makemusicroc.org.

WXXI & The Little
Gray Locey CPA
Community Design Center of Rochester
Bernunzio Uptown Music
Symington Family Fund
CITY Newspaper
Lawrence Alexrod, Mass Mutual
Record Archive


Share this Event on Facebook.