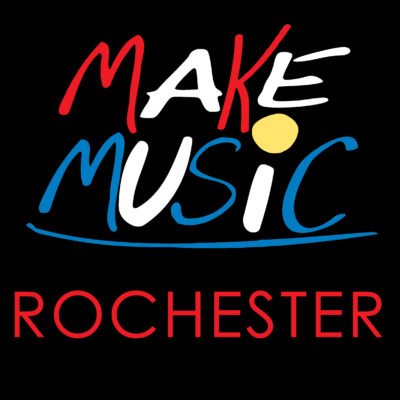 June 21, 2017
noon - 9 p.m.
Worldwide celebration of music comes to Rochester!!
"Music by Anyone, for Everyone"

Completely different from a typical music festival, Make Music is open to anyone who wants to take part. Every kind of musician — young and old, amateur and professional, of every musical persuasion — pours onto streets, parks, plazas, and porches to share their music with friends, neighbors, and strangers. All of it is free and open to the public.
For more information, check out www.makemusicday.org.
SIGN UP HERE TO OFFER A PERFORMANCE SPACE OR TO PLAY MUSIC AND/OR SCHEDULE AN EVENT.
All events are FREE and open to the public.
Sponsorship opportunities are also available.
GET CREATIVE AND HAVE SOME FUN. This is an amazing opportunity for community building as well as bringing some recognition to our awesome city.
Our umbrella organization for this event is the CDCR (Community Design Center of Rochester). We cannot thank them enough for their support and enthusiasm for this event.

Share this Event on Facebook.