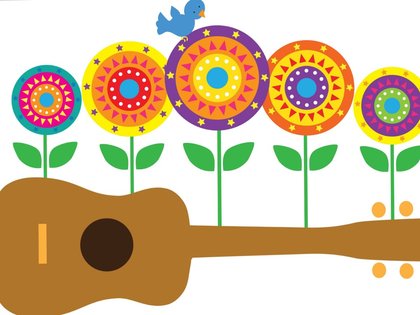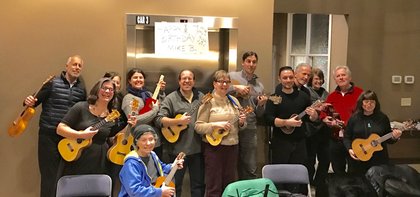 March 18, 2023
11 a.m. - 12:15 p.m.
April 15, 2023
11 a.m. - 12:15 p.m.
May 20, 2023
11 a.m. - 12:15 p.m.
June 17, 2023
11 a.m. - 12:15 p.m.
Rochester Ukulele Support Group Monthly Jam 3rd Saturday of the Month 11 am - 12:15 pm
Join us for RUSG. We are a Ukulele-Centered group that enjoys strumming and singing together. We meet on the 3rd Saturday of each month at 11 am "in-person" at Bernunzio Uptown Music. ZOOM access is also available. Contact Julie for the link.
ABOUT RUSG
1. RUSG is free
2. We use the Daily Ukulele Books 1 & 2 for our song selections. These are available to purchase in the store.
3. Please bring a ukulele and a music stand, if you have one. Ukes are available to try out, as well.
4. Musician and teacher, Randy Pollok, is our leader. A small tip for Randy is a nice gesture, but not required.
Share this Event on Facebook.