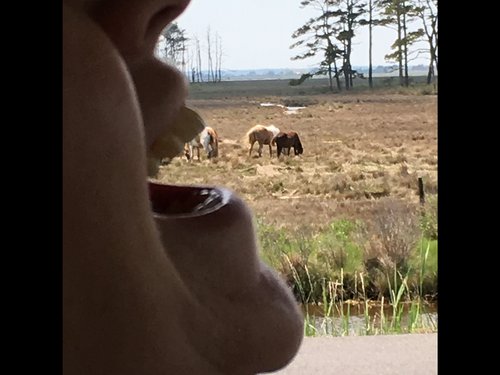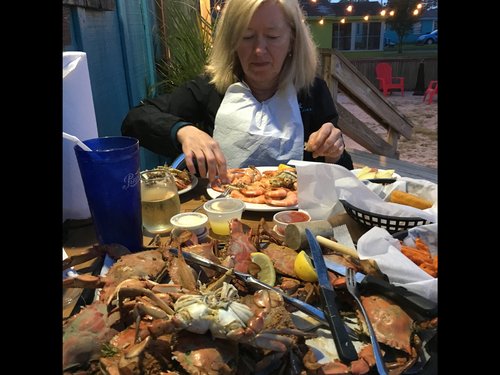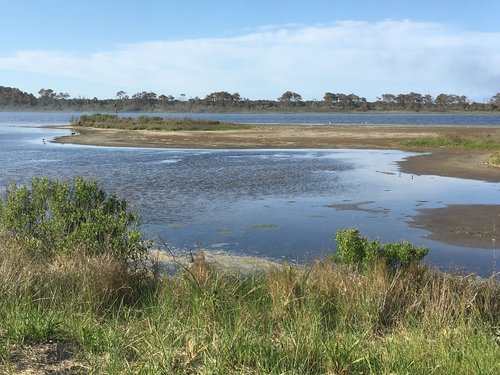 The Tidewater area of Virginia is an International treasure.
John and Julie's Banjo Roundup
Julie and I have had a wonderful time vacationing along the East Coast. We fished on the Hudson River and spent a little time with our friend, Peter Jung, who has fine art gallery in Hudson, New York. Then we ventured on to Chincoteague, Virginia where we sampled some of the state's finest seafood delicacies. This morning we are heading out to pick up 60 open back banjos from a collection. We will return to Rochester on Wednesday afternoon. There will be many interesting stories to tell.
Meanwhile back at the store, everything has been in great hands with Zach, Ryan, Sam, Jess, John and Alex taking care of all of the details and selling up a storm. They tell us they have rearranged the store to accommodate all of the instruments that have been finding their way home. We appreciate their creativity and dedication that allows us to get out on the road.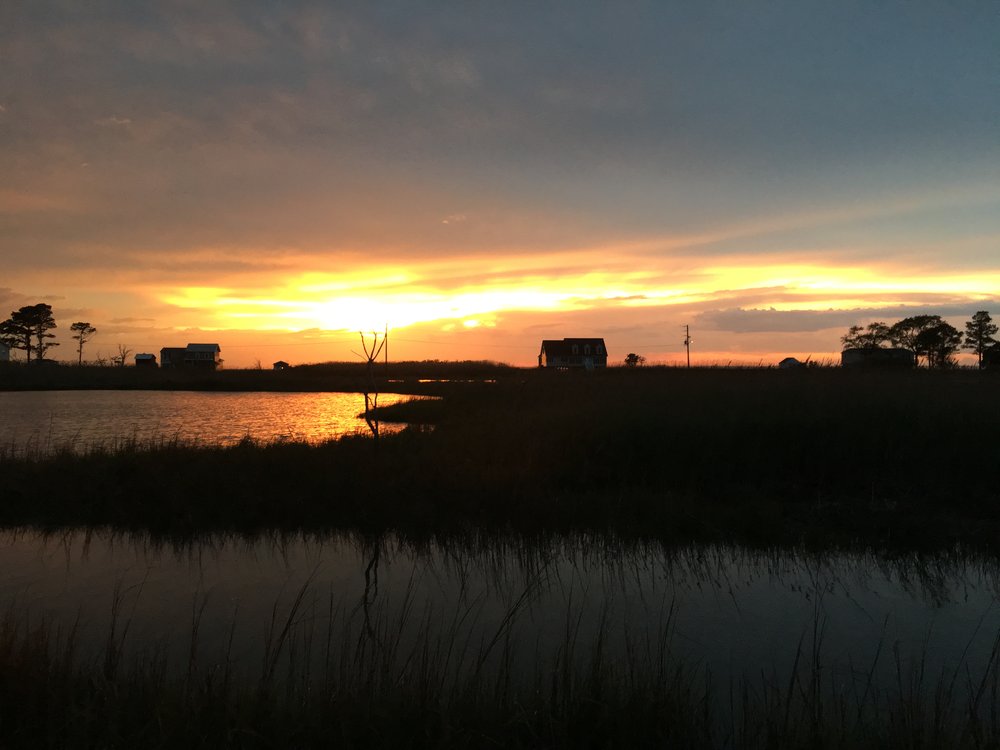 Sunset on the Chesapeake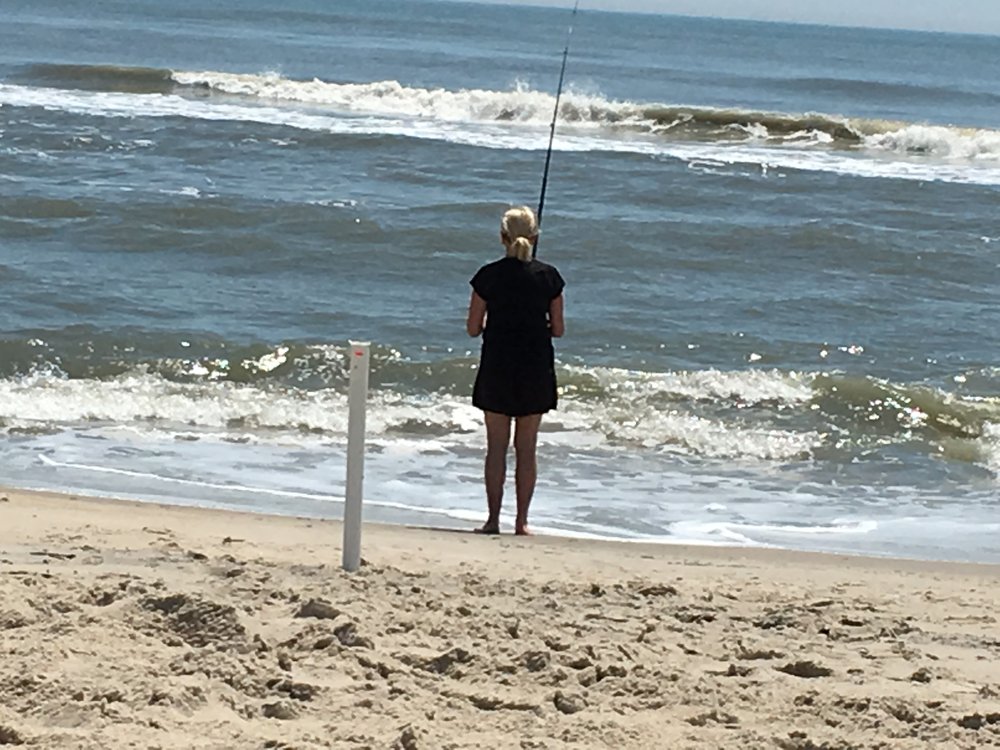 Tidal marsh on Assateague Island National Wildlife Refuge.