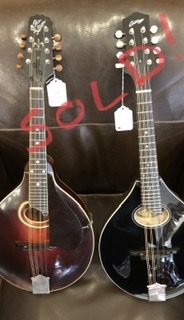 Vintage and new and both SOLD.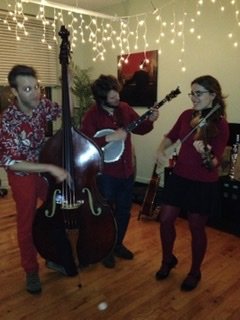 One member of this old trio will be a mom this spring! Just sayin'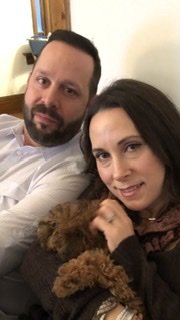 My lovely daughter Kara celebrates her birthday today. She is a master teacher, mentor, mom and advocate for mental health. She is a very special woman and I am very proud of her.
NEWSLETTER reflecting on the vintage market
January 6th, 2020
Happy New Year.....welcome to the twanging twenties! I will keep this newsletter brief and to the point with a bold prediction for the '20s. Look for a continual decline in the prices of vintage string instruments. The buyer base is shrinking and the number of instruments that come for sale is increasing as baby boomers break up their collections. This will be coupled with a steady increase in the cost of production of new guitars based on tariffs, availability of woods and rising labor costs. Is this a dire moment for the business? Not in the least, it is an exciting time. What this will entail is a leveling in the market. Customers will be able to have a choice between a fine vintage guitar or a fine newly crafted one by a boutique shop and there will be a little difference in the price! Better instruments at better prices is something that we can all benefit from but to keep things going we must first strive to keep music as an integral element of our society. At Bernunzio's we do our part with sponsored concerts, workshops and jams. Additionally, I believe the pressure is on for vintage dealers to make sure that the instruments that they are selling play every bit as good as those new instruments which are their competition. Every instrument we catalogue will be double checked and evaluated and sent to the repair shop for set up and checked again before being delivered to a customer.
That is my promise for the '20s.
Best regards,
John Bernunzio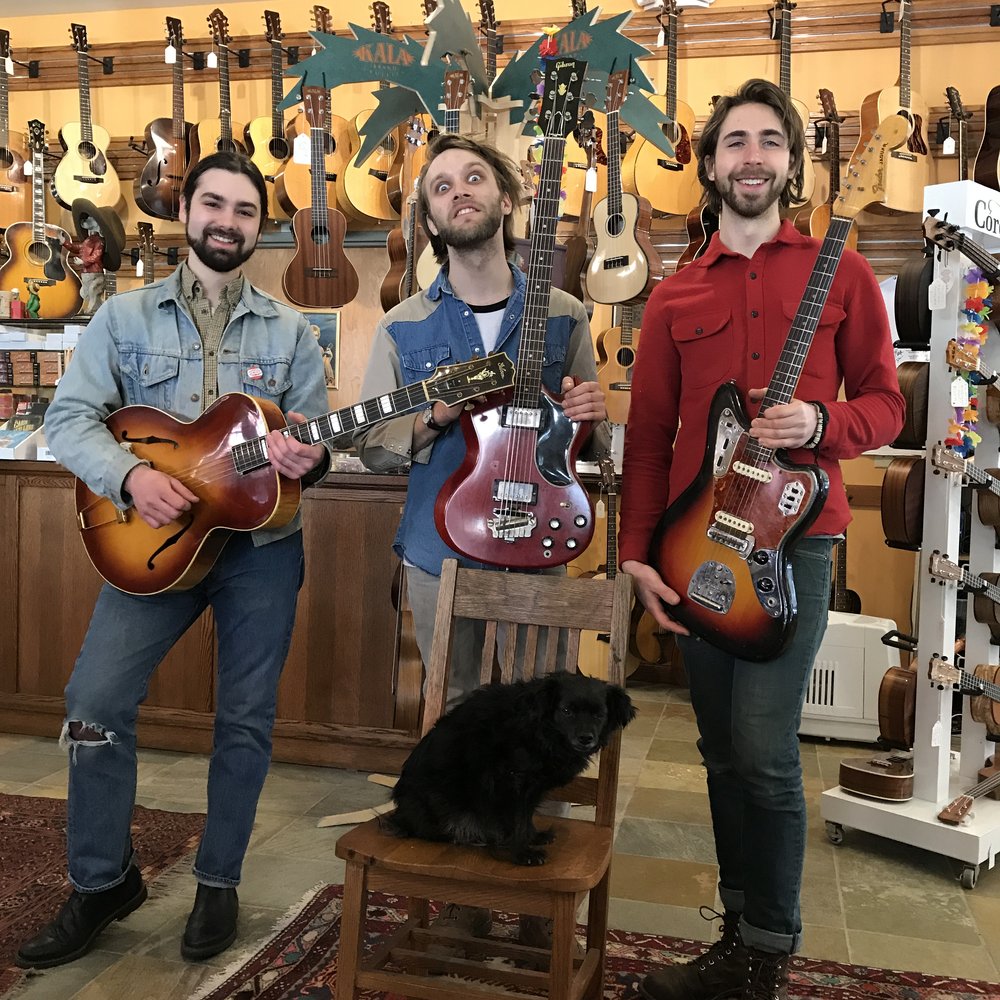 These guys rock this store into the new year. They are the trendsetters, they are the new buyers of "vintage" gear.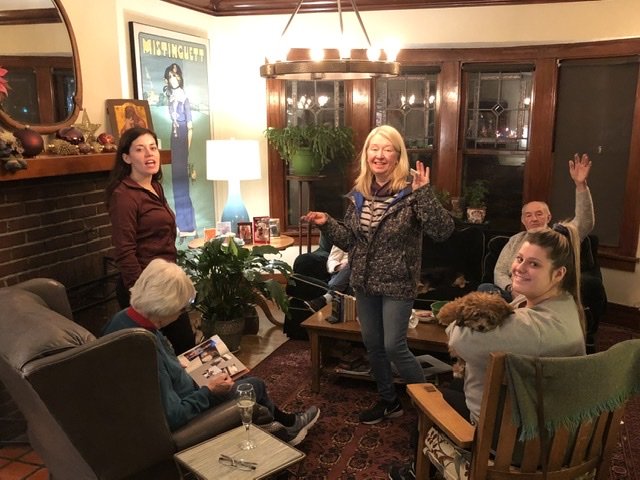 A small January 1st celebration. Julie orchestrated a "cookout" in freezing, snowy weather.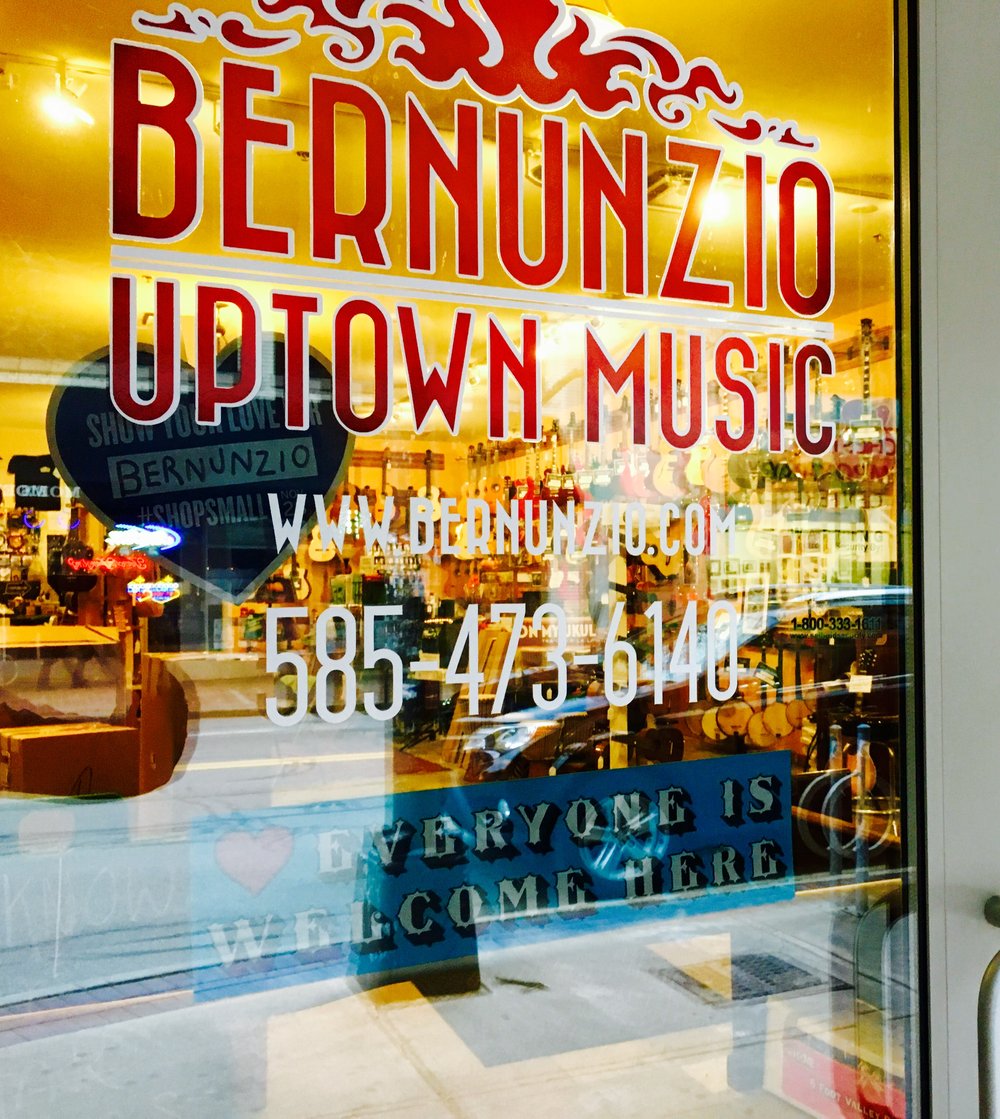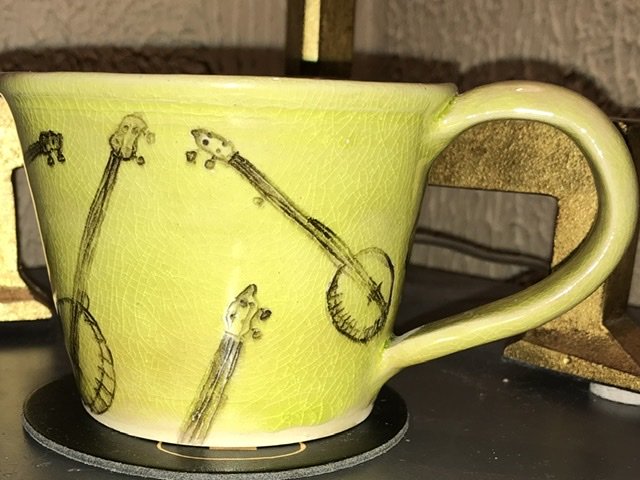 A good customer and banjo enthusiast brought a little Christmas present for John! Thanks Molly.