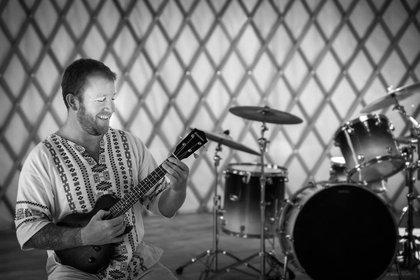 Jan. 18, 2020
12:30 p.m. - 1:30 p.m.
Composing a Chord Melody INTERMEDIATE TO ADVANCED LEVELS with Ben Carr $25 (Take both workshops for $40)

Solo arranging for the uke is a great way to boost your skill level and creativity. This class will
look at a few popular melodies, such as "Amazing Grace," and guide you through different
recipes of how to play both the chords and melody at the same time. Participants should be in
the advanced beginner range, i.e. - able to strum and change chords without pause in tempo.
Some fingerpicking and theory knowledge is helpful, but not necessary.
Come early and join in the fun!
Creative Strumming for ALL Levels with Ben Carr from 9:30 AM to 10:30 AM ($25 or both for $40)
Saturday Ukulele Hour is a relaxed strum and sing-a-long led by Randy Pollock from 11 AM to 12 PM (FREE)
Share this Event on Facebook.