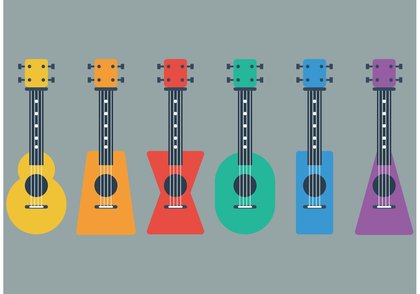 June 15, 2019
10 a.m. - 11 a.m.
July 20, 2019
10 a.m. - 11 a.m.
Aug. 17, 2019
10 a.m. - 11 a.m.
Sept. 21, 2019
10 a.m. - 11 a.m.
Oct. 19, 2019
10 a.m. - 11 a.m.
Start your Saturday with a little fun -
UKULELE HOUR at Bernunzio Uptown Music
UKULELE HOUR
3rd Saturdays 10 am-11 am

UKULELE HOUR FAQs
1. What is Ukulele Hour?
It's an informal hour of singing and strumming simple tunes geared toward the beginner but open to all players.
2. What equipment do I need to attend?
You need a ukulele (borrow one of ours or bring your own).
3. What if I can't keep up?
Ukulele enthusiasts are kind and encouraging folks. You will NOT be asked to leave. Playing in a group setting is the best way to improve your skills.
4. Who is in charge?
Our leader is the multi-talented musician and teacher, Randy Pollok. He guides the group through the songs and offers tips and playing techniques.
5. Is there a fee?
The joy of ukulele during Ukulele Hour is free but participants often leave a small donation for Randy for his time.

Now that your questions have been answered you have no more excuses -
Join us every 3rd Saturday @ 10am.
Bernunzio Uptown Music
122 East Ave.
Free Parking in the East End Garage (usually)
This is a one-hour event so please try to arrive a few minutes early to get set up and ready to play.
Share this Event on Facebook.