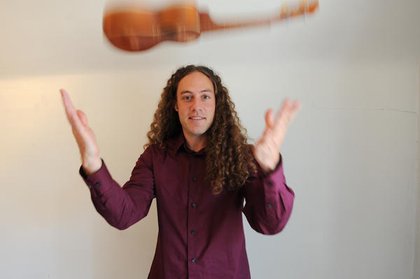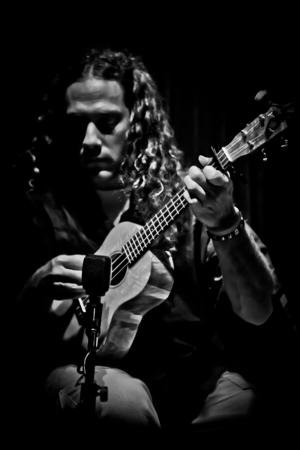 May 23, 2018
7 p.m. - 8:30 p.m.
The Life & times of Chuck Berry: Rock n Roll for Ukulele
WEDNESDAY, MAY 23 7 PM - 8:30 PM COST $25
PRE-REGISTRATION ENCOURAGED - call (585) 473-6140 or email julie@bernunzio.com
This fun workshop is tailored to a wide range of players from (just beyond) beginners to advanced players.

Stuart Fuchs returns to Bernunzios for a fun-filled workshop based on the music of Chuck Berry. Stu is thrilled to return to Rochester where he gave his first ukulele workshops in our store years ago. Check out this VIDEO to preview what you will be learning.
Learn the stylistic nuances of rock n' roll on your Uke! We'll play lots of fun and easy songs from the Father of Rock n Roll, Chuck Berry. By exploring songs from Chuck's deep catalogue and applying Stu's "Uke-a-billy" method you'll give your ukulele playing that classic rock n' roll style & edge. You'll learn new rhythms, melodic licks that can be used to solo, and learn to improve your ability to strum and sing at the same time. In addition, you'll gain an insight into the creative ways Chuck Berry weaves storytelling and rhythm & blues to help create the style of Rock n Roll music.
"If you tried to give Rock n' roll another name, you might call it 'Chuck Berry' " - John Lennon.
OPEN TO ALL LEVELS OF PLAYER
STU'S BIO
Stuart Fuchs is an internationally touring performing guitarist and ukulele artist who performs and teaches fun & innovative ukulele workshops at music festivals throughout North America, the Caribbean & Europe. Stuart keeps a busy schedule as a teacher in the ukulele circuit and also blends mindfulness and music at his annual "Ukulele Zen" retreat held at the Omega Institute in Rhinebeck NY. Stuart's YouTube channel is also called "Ukulele Zen". Stuart has arranged and performed the gypsy jazz guitar music of Django Reinhardt for full symphonic orchestras and was featured on PRI's "The World" with his award winning gypsy jazz band "Babik". In 2014 Stuart was awarded a grant from the National Endowment of the Arts for his work bringing healing music to cancer patients at Roswell Park Cancer Institute in Buffalo NY, where he was a professional artist in residence for over seven years. Stuart is an endorsing artist with Kala Ukuleles and currently tours internationally with the world renowned new age Kirtan artist Snatam Kaur. www.stufuchs.com
Share this Event on Facebook.