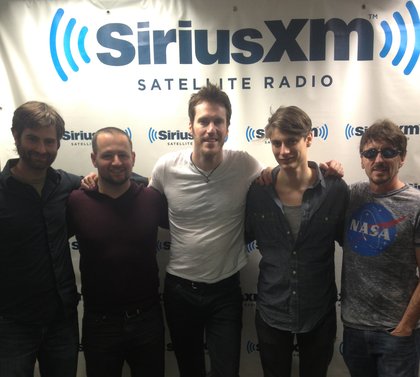 March 20, 2014
8:30 p.m. - 9:30 p.m.
Join us for a rare, acoustic performance by My Plastic Sun. This up and coming indie pop/rock band has played four SOLD OUT shows at Uptown Music. Seating is limited, so get here early or reserve in advance by contacting julie@bernunzio.com or 585-473-6140.
2014 is off to an amazing start for My Plastic Sun! Their new music video for the song "Couldn't Love You More" was featured in USA Today and the song is in heavy rotation on SiriusXM's the Coffee House. The band just got back from a taping at SiriusXM's NYC studios.
Although a relatively new band, My Plastic Sun has already received a tremendous amount of positive press from major indie music blogs comparing them to Radiohead, Coldplay, Beach House…and the Beatles. A sample of some of the reviewers and bloggers recent comments:
"Cummings' vocals sound like the voice of Coldplay and Radiohead's indie baby lovechild." Indie Shuffle
"Where many bands have a great press team but no tunes to back up the hype, My Plastic Sun are pretty much the exact opposite. Given that, it's great to see them getting more and more attention, and they deserve every bit of it."  ListenBeforeYouBuy
"The band have a sense of rock 'n' roll tenderness that recalls Blur circa 1999 and dare-I-say The Beatles. Don't believe me? Listen for yourself." UK's GivePopAChance
 "This release is the product of musicians with stratospheric levels of talent creating spectacular melodies colored with gorgeous layering, pop sensibilities and immediately memorable lyrics." UpstateLive
Share this Event on Facebook.