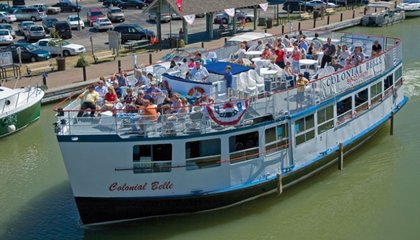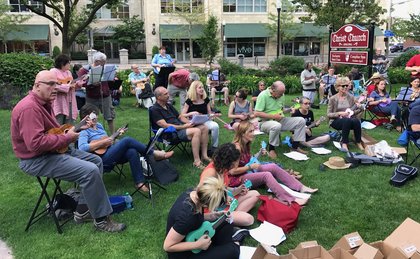 June 18, 2019
6:45 p.m. - 9 p.m.
CANCELED DUE TO ENGINE PROBLEMS ON THE COLONIAL BELLE
VERY SORRY!
Join us for the 5th Annual "Ukuleles Ahoy Cruise" on the Colonial Belle!
Tuesday, June 18, 2019 Cost $22/per person
Bernunzio Uptown Music and the Rochester Ukulele Orchestra (RUO) are hosting a fun and fabulous ukulele jam on the Erie Canal. The boat cruises RAIN or SHINE and has a huge open upper deck and enclosed lower deck "just in case". PIZZA WILL BE PROVIDED. Cash bar available on board. Let's make this THE event of the summer.
COST $22 per person includes pizza. Reservations: Call 585-473-6140
PRE-REGISTRATION AND PAYMENT are NECESSARY TO INSURE YOUR SPOT ON THE CRUISE. SPACE IS LIMITED TO 90 SO RESERVE EARLY!!
What to Bring:
1. Your Daily Ukulele Books 1 & 2 (if you have them). We will have a few spare copies to borrow.
2. A music stand, if you have one. binder clips or clothespins to keep the pages in place if it is windy.
See details below:
Date: June 18, 2019 Time: 6:45pm - 9pm
Cost: $22 per person include pizza! Please contact Julie if you would like to attend but find the cost prohibitive.
Arrival time: 6:30pm **please note: you may be delayed by trains crossing Main St. in Fairport
Place: 400 Packett's Landing (behind the Village Hall), Fairport, NY 14450 / (585) 223-9470 / There is ample FREE parking.
Click here for Directions/Map
Share this Event on Facebook.