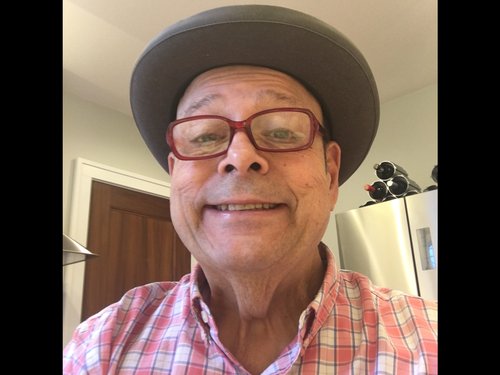 Having shed 80 pounds over the past two years, the new John Bernunzio "light" version makes his appearance.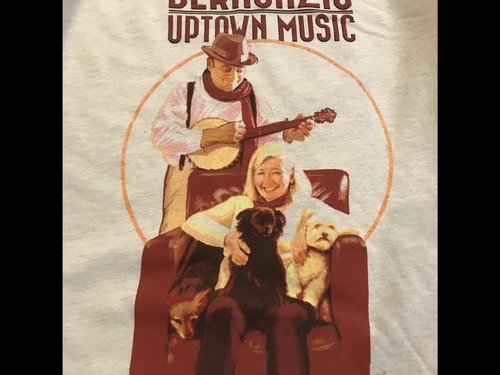 This year we came up with a great new series of posters and T-shirts. This one says it all.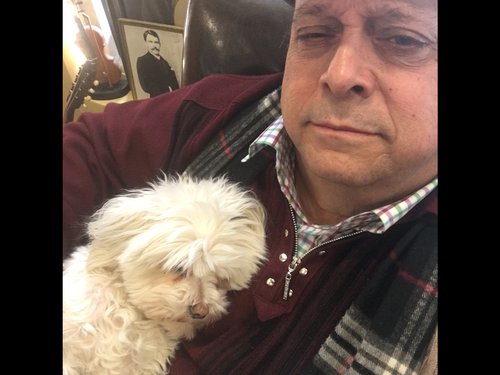 We lost our beloved "Arlo" this past April. The grief was overwhelming.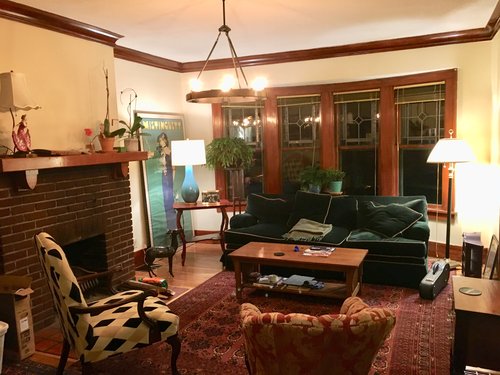 With its working fireplace the new digs started feeling like home....they say home is where the hearth is!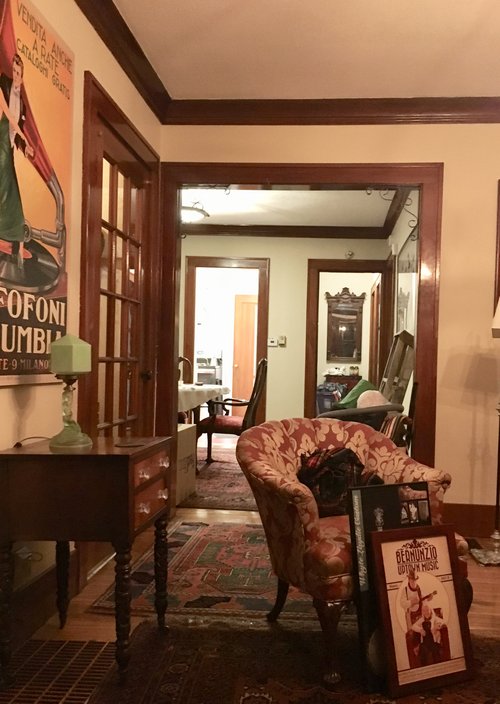 Finding room for the endless collection of instruments, paintings and ephemera has been a challenge in this new space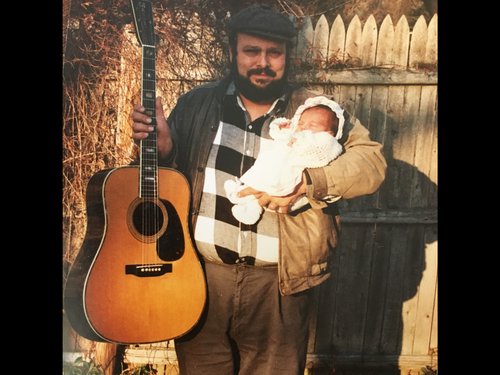 Here's a blast from the past. Our little Rosie will be 30 years old this March. Here she is with her proud papa and a 1941 Martin D-45!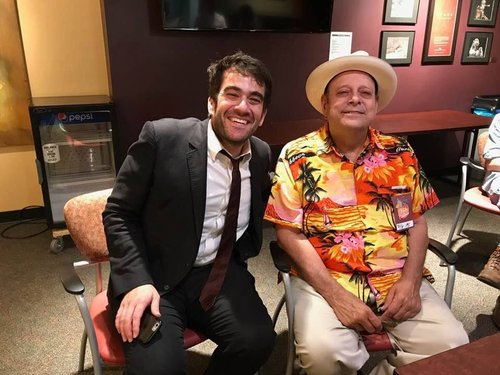 John always likes hanging out with banjo players!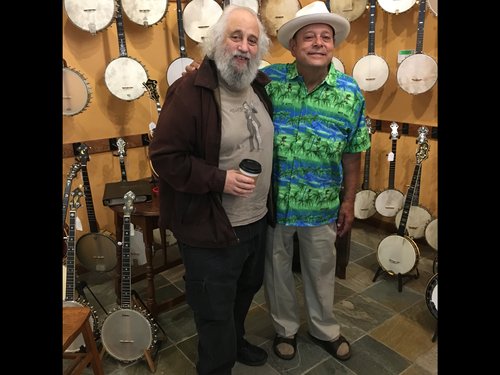 Renewing old friendships will be important part of the new year! So happy to of seen this old guy again.
John's Corner December 31st, 2018
Happy New Year to all of my friends.
As the year draws to an end we take time to reflect upon the past and look forward to the year to come. There have been many challenges in our family this past year. Like many families in America we have had members suffering from mental health challenges and substance abuse. We have tried as a family to surround those members with as much love and care and kindness as we could provide. We look to the upcoming year as a time of healing and growth.
If you are looking for a way to beat the winter blues, check out Falling Waters Music Camp in Ithaca, NY. The camp offers a wide variety of workshops for string players. Check out the "who's who" list of teachers.
Over the past year we have purchased several collections of guitars, banjos and mandolins from across the country. We intend to keep this pace of re-distributing fine instruments around the globe. We are actively seeking out and will travel to find musical instruments for our customers. If you have a collection and are thinking of selling, let us give you a free appraisal.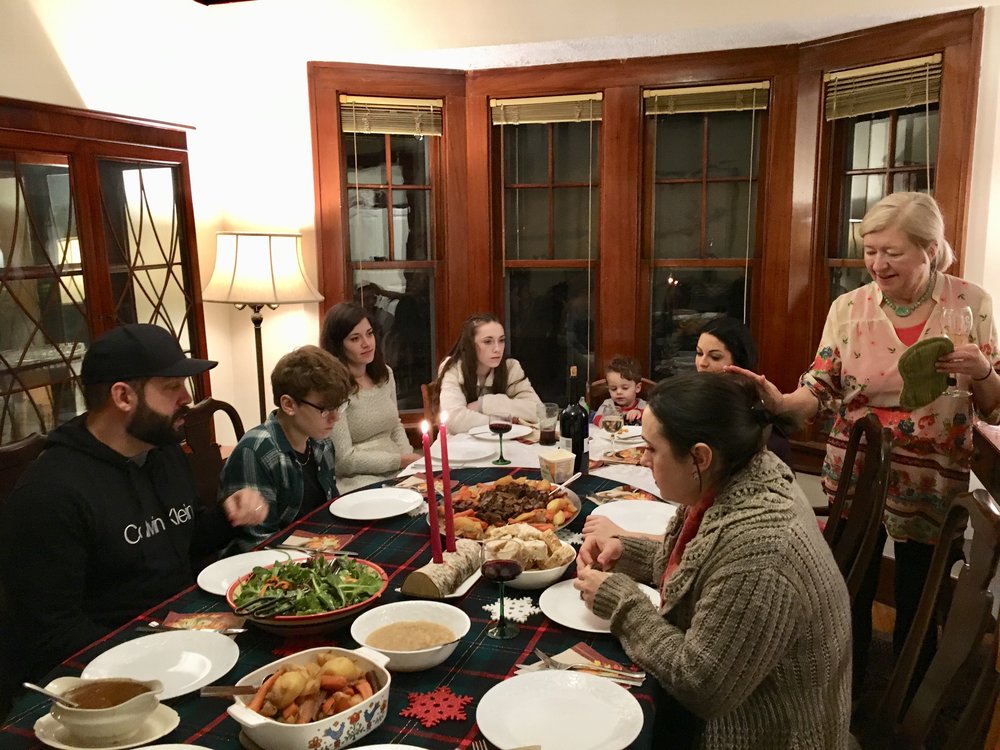 Christmas day at the new Bernunzio household. Julie put on a fine dinner for the whole crew.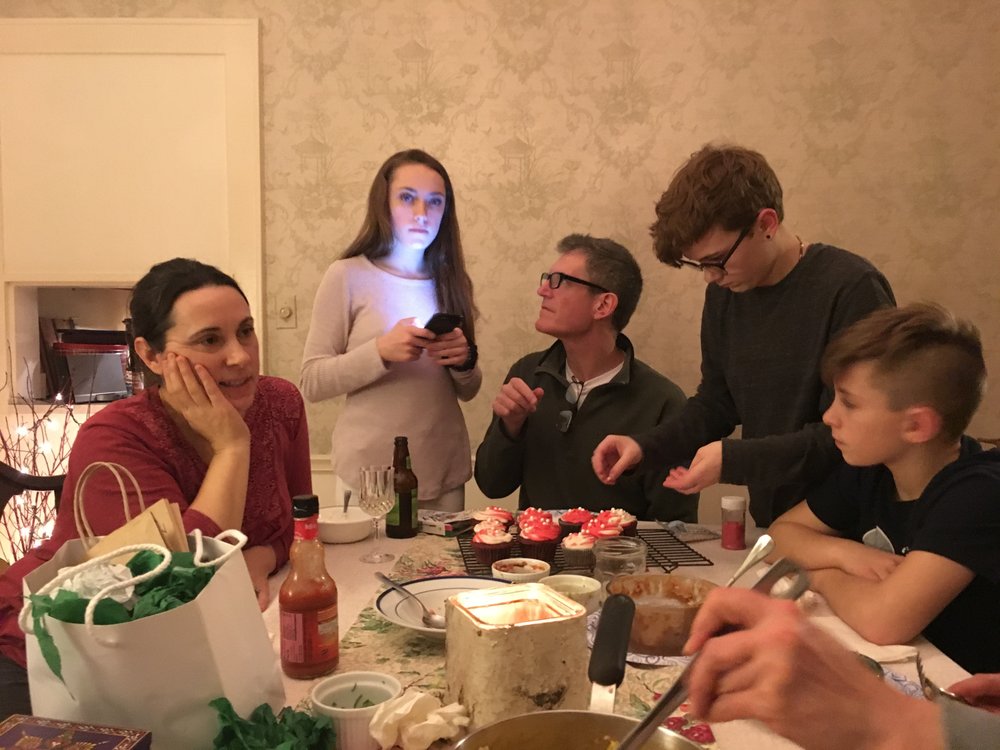 A few days after Christmas our granddaughter Nora celebrated her 14th birthday as she illuminates herself for her family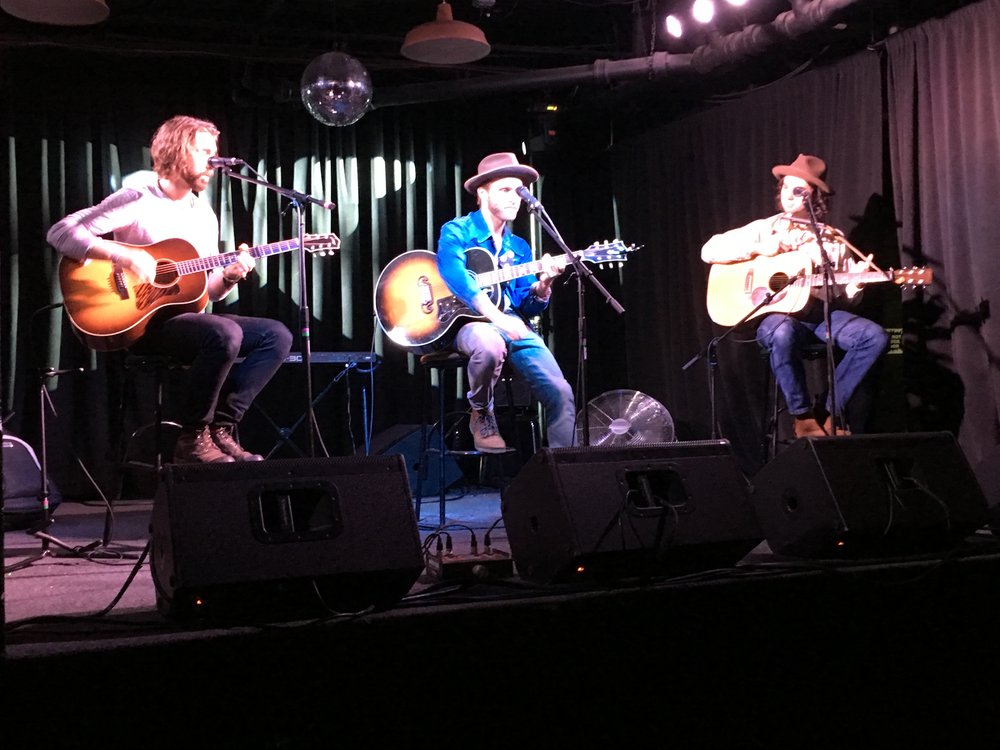 Three great guys with three great guitars all from the place they work...Bernunzio's!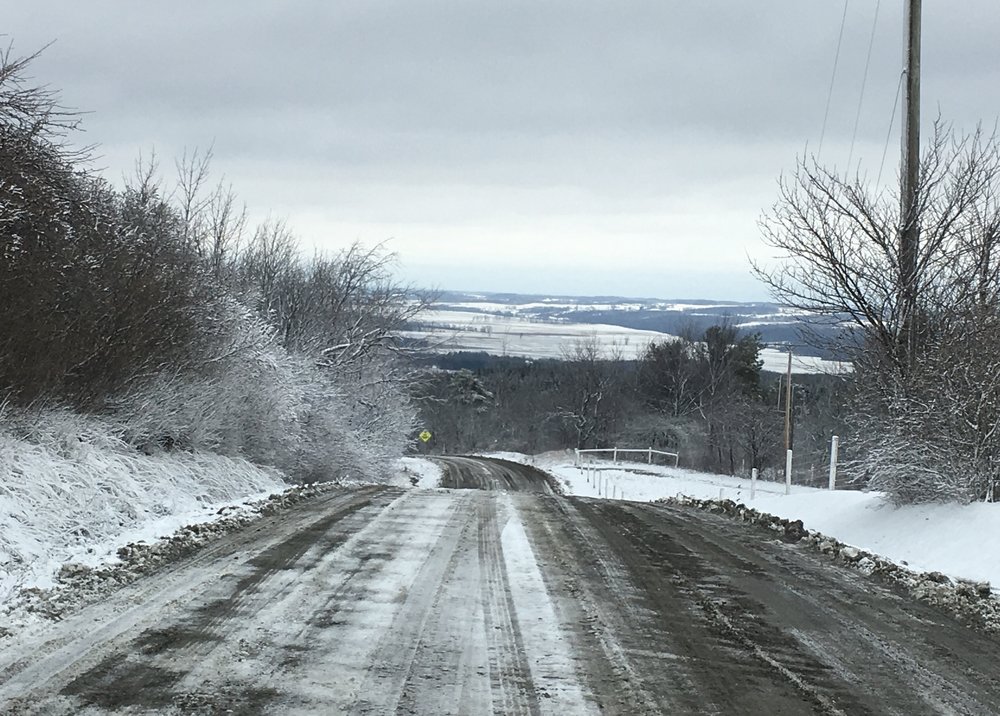 Through the next year we promise to keep on trucking!