Julie took this picture of me with my new sweater that I got from my Christmas "Secret Santa", grandson Elliot Miller. I said it makes me look like I should be a model for GQ. She said yes, .....Grandpa's Quarterly!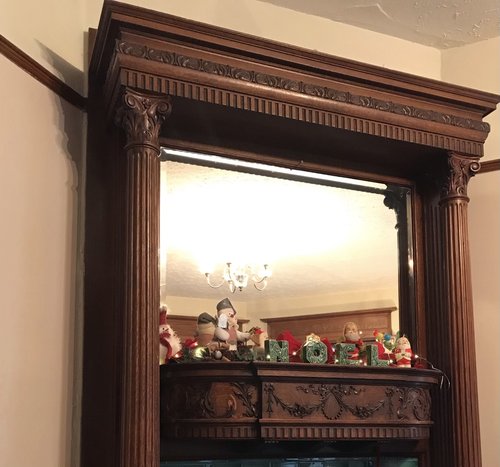 Christmas scene from the new Bernunzio home in Penn Yan, New York.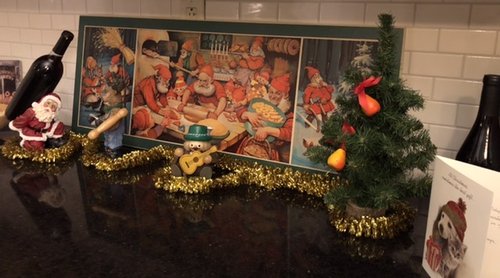 Old decorations at the new place
NEWSLETTER surviving the pandemic
December 28th 2020
Good morning folks,
As the tumultuous year, 2020, draws to a close we have lots to look back on and even more to look forward to. Because of the events of this year, we have changed, not only the way we do business, but also the way we relate to other people, the way we celebrate holidays and the way we deliver education....the list goes on and on. The changes that have been made need to be scrutinized and the best parts need to be refined and adapted towards a new era of human interaction. Adapting and repurposing are important parts of human growth. If we do not change we do not survive. This is true on all levels whether it's a tiny store in Rochester, New York or a giant country unable to find it center. Rest assured, that we, at Bernunzio Uptown Music, will survive because we can adapt. The "end of the year" sale that Ryan and the gang put together has been an unbelievable success with numbers comparable to previous years. We will continue to operate under the model of "online sale" or "by appointment only" and open for "walk-in" trade on Saturday. It is a safe, healthy and financially proper way for us to be doing business at this point. This model will continue as we evolve.
Another important aspect of this pandemic that needs to be addressed is how we view the many workers who have put their lives on the line for the health and well-being of their fellow citizens. Everyone knows that healthcare workers, people who work in retirement homes and nursing care homes have not always been held in the highest esteem. In fact, they have often been looked down upon and certainly have never been justly compensated for the hard work they do. Well, the pandemic has raised their visbility. Now they are referred to as "Frontline Workers" and "Hero's". Finally, some respect has come to these people who have cared for the elderly and our sick. Let's not forget this and when it comes time for proper compensation let's make sure that these people are assisted emotionally, physically and financially. It's not enough to just give them a salute at a football game or a lighthearted sound bite of praise. Healthcare workers are extremely important to the well-being of the citizens of the world. It is about time they were recognized for their vital role. My youngest brother and sister both work in the field of healthcare and have had to close brushes with the disease. My brother's entire family is infected and fighting COVID at the moment. Please keep them in your thoughts.
So here's hoping for a positive 2021 for all of my friends and family worldwide. May it be a year renewal and a year of bringing us all closer together in the family of mankind.
Sincerely,

John Bernunzio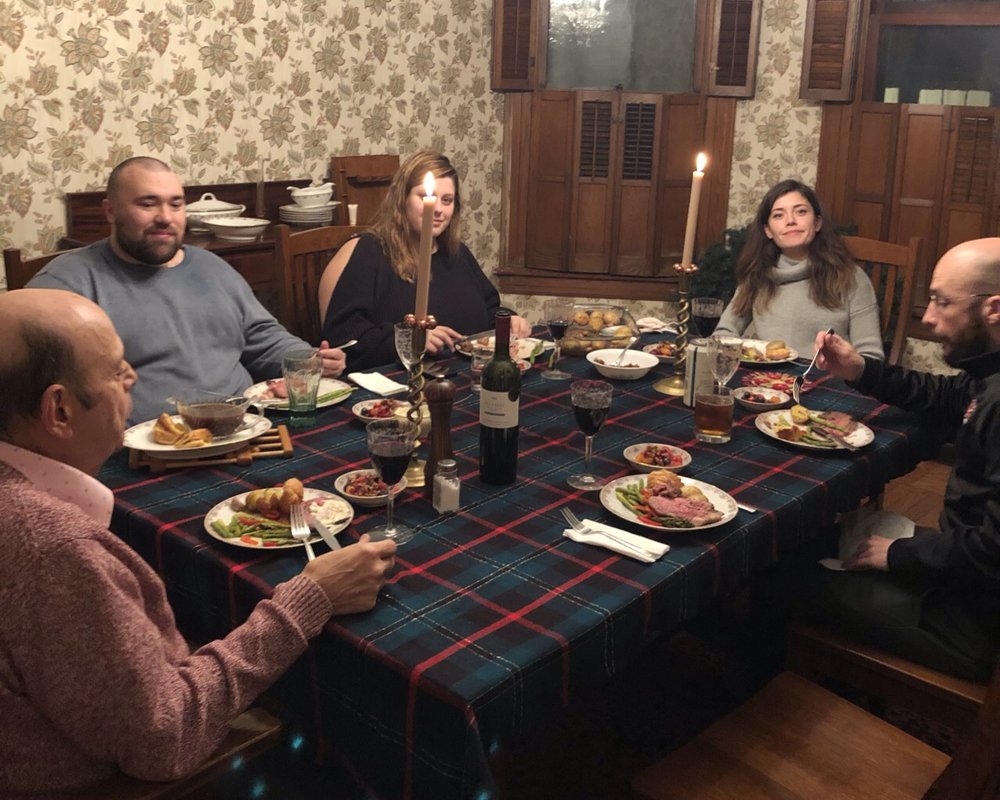 Our Christmas table is usually 20 to 30 people this year our "pod" was very basic with just two of our daughters, Rose and Grace and their significant others.....still a beautiful and memorable time in the new house. We spent some "drive-by" and virtual visits with the other kids and grandchildren.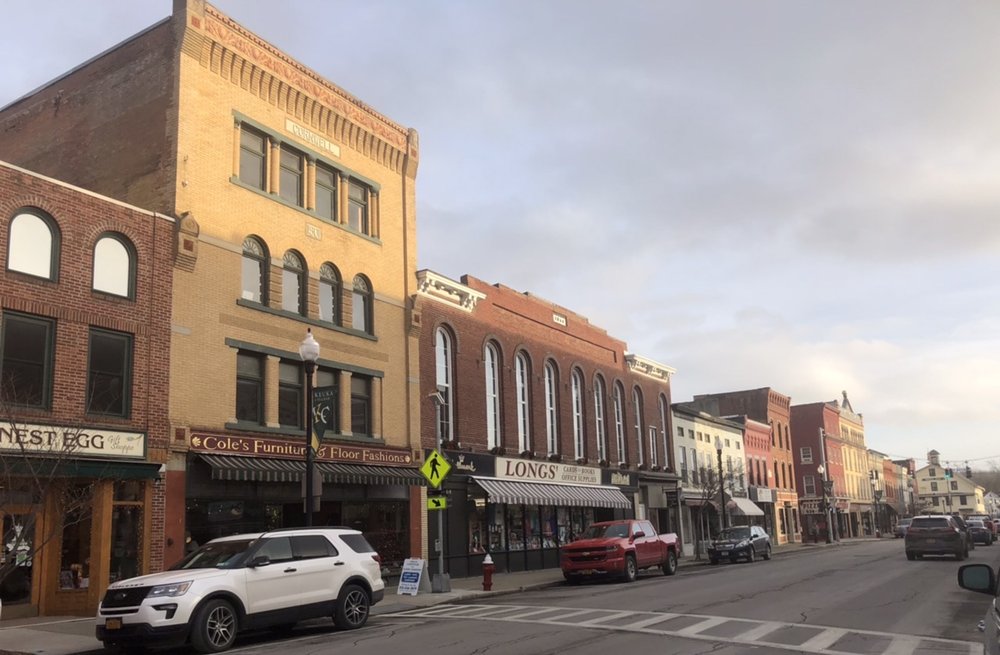 Streetscape downtown Penn Yan.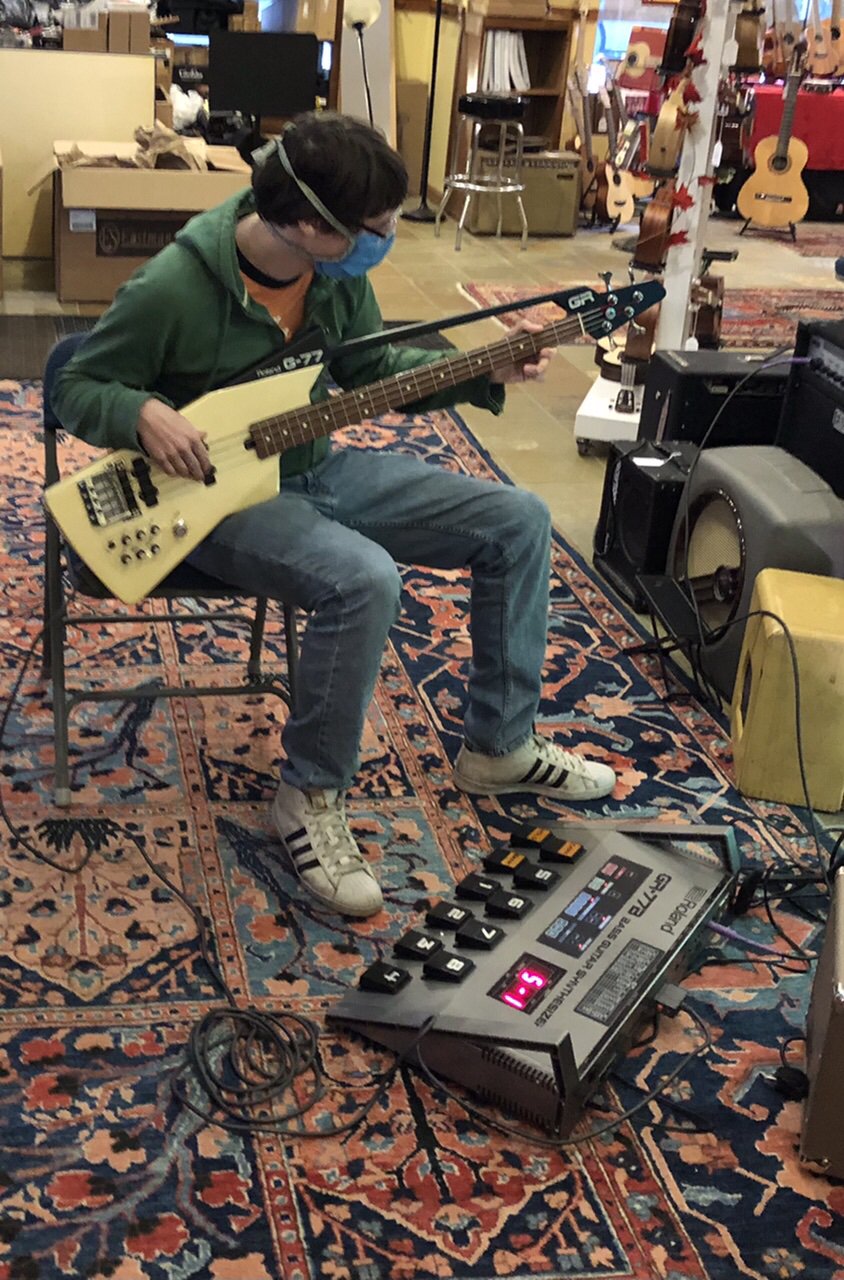 Oh the joy of youth....Sam Snyder tries out an iconic Roland bass and synthesizer board with the same kind of enthusiasm that I had when I strung up an old S. S. Stewart banjo!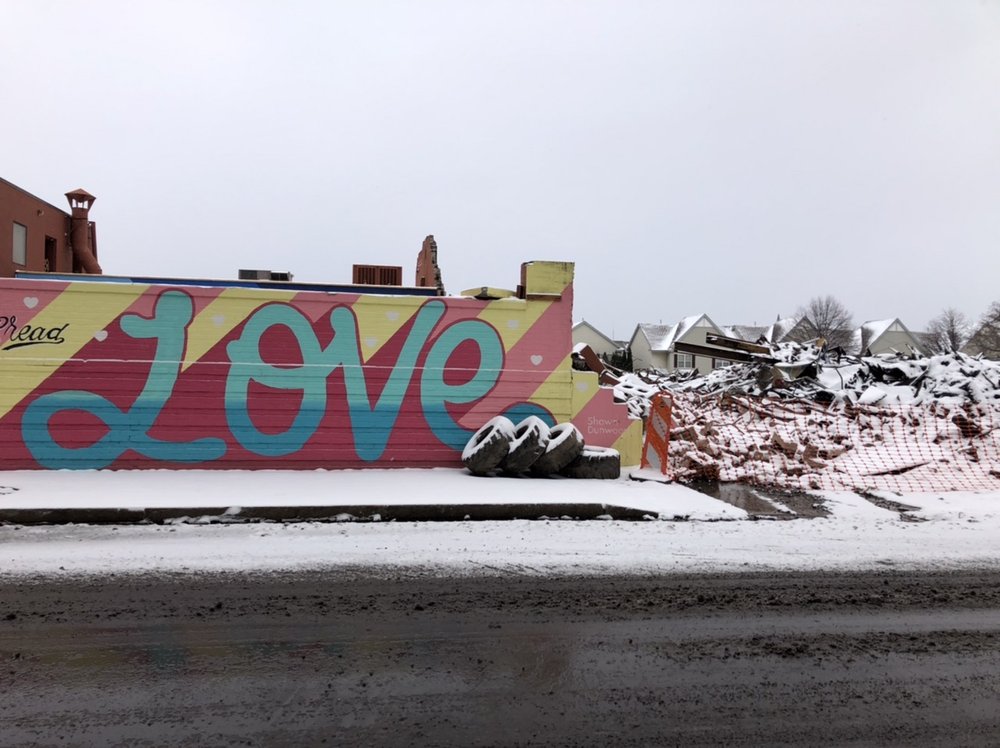 An iconic business around the corner from our store was destroyed in a terrible fire on Saturday night. All that was left of City Blue Imaging is this wall painted by local artist "Shawn" Dunwoodie. In the end all we have left is love.