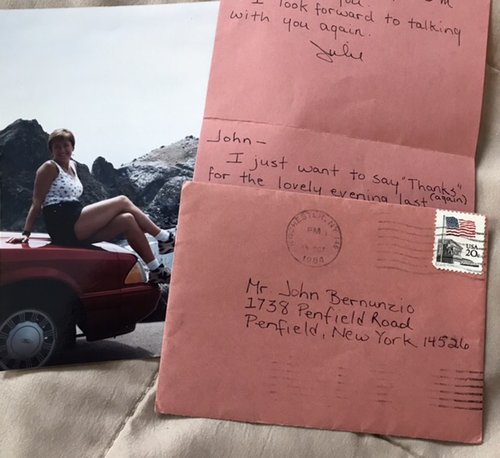 In my little treasure box I found this note that I received from Julie Schnepf after our first date in October 1984. She was always good at following things up and attending to details.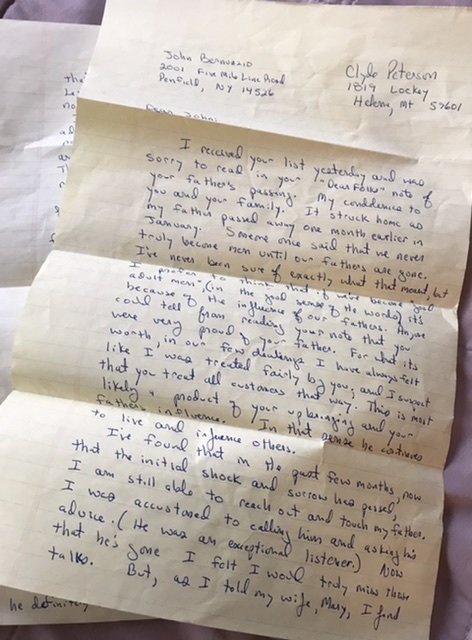 This is a letter from my good friend and customer, Norm Peterson after the passing of my father in 1991. I've saved this all these years and I like to re-read it once in a while. Though we had never met at that point, we became friends although it was many many years before we actually got to shake hands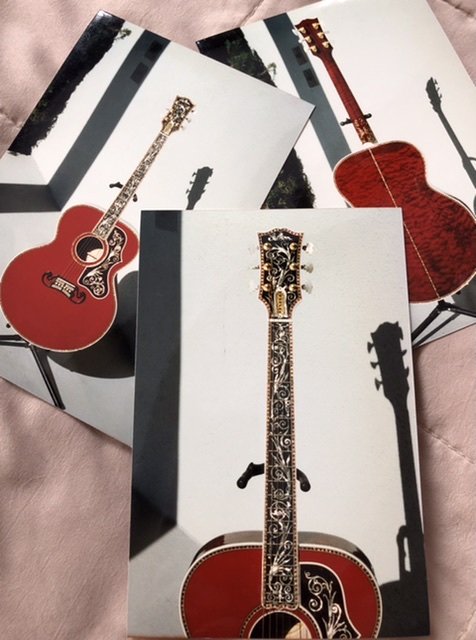 ....One of the gaudiest guitars I ever owned was this custom made version of a Gibson J-200. It came from the Tsumura collection and I sold it to someone who lives in Versailles. I always thought it was kind of guitar that belonged there.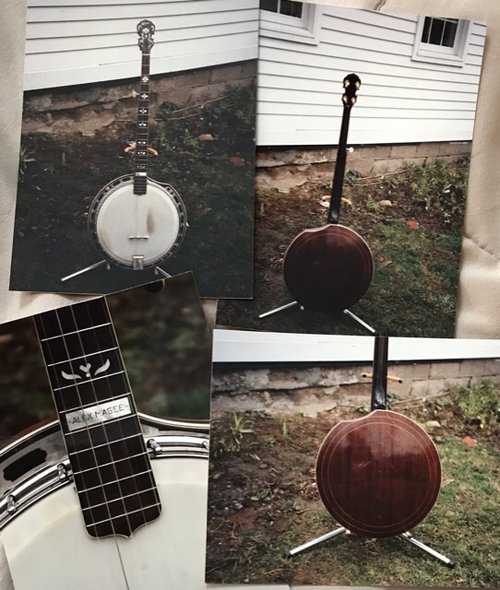 ....How about the only cutaway Gibson five string Mastertone banjo ever made. This was Alex McGee's banjo from the 1920s it was a ball bearing with a large rim. Yeah I sold that one too, back in the day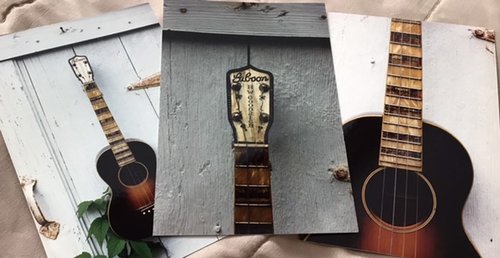 I was awakened one Sunday morning by a phone call from a man at a Southern California flea market. He said he had a ukulele that I needed to buy. At his word I sent him the money and this is what I received
NEWSLETTER. Pictures from the past/ Miche Fambro
December 21st 2020

Good morning folks and a very Merry Christmas,

I believe our lives are chronicled by what we save over the years. It is our history it is the proof of our existence, it is our "stuff". We all have too much "stuff"...we know that and there is quite a current drive to be minimalists....to leave no footprint. I guess you can't get to be a certain age without leaving somewhat of a footprint and while I try to be more selective there are still some things that have been saved for a long long time. Of course moving is a time when you unpack boxes that were perhaps packed away years ago. This past weekend I had the opportunity to spend time by myself, at the house in Penn Yan unpacking boxes and memories and being re-introduced to the person I once was. I will share a few of those memories in the pictures as my writing skills are a bit curtailed due to recent cataract surgery. I'm seeing the world in a whole new way. I can't wait to have the other one done next week...what a difference.
Sincerely,
John Bernunzio
It is with much sadness that we learned of the passing of Rochester musician and legendary entertainer, Miché Fambro. He had planned to play a song every day before Christmas on his Facebook page but only made it this far. He was one of a kind and a very special, charming human being. Have a listen.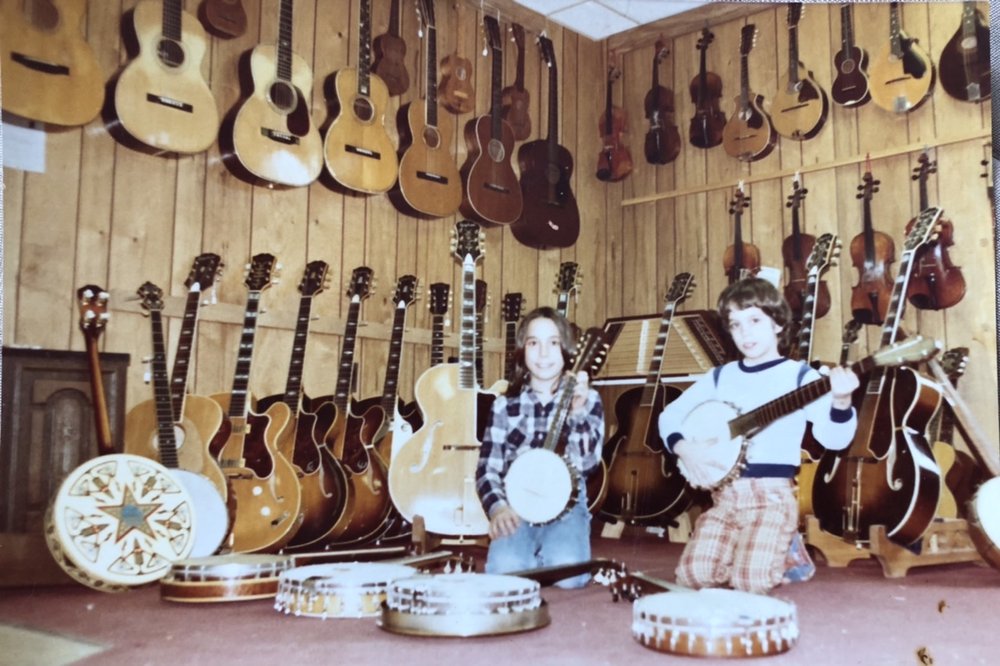 My first kids at my first store around 1982. Ah, the memories.
The late Steve Brown sold me his collection of Martin Neapolitan style mandolins. He had collected them over the span of 30 years. He tried to sell them to high profile collectors but had no luck. I decided I take the plunge and buy them. One of the reasons he was selling is because the top model, the style 7, had always eluded him. He was never able to put the entire set together. A week after buying the collection I found a style 7 for sale and I was able to sell everything as the definitive Martin mandolin collection. It's contained a mandola, a half sized mandolin and one of only four mandocellos ever made by Martin.