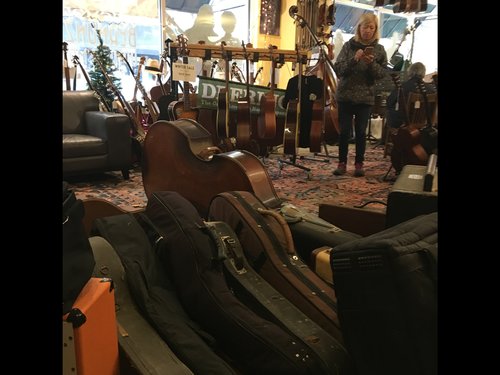 So a lady comes in the store on Saturday with a trailer load of instruments. We go through each one and carefully assess its value and needs. At the end of a few hours the woman decided to keep the instruments and sell them on her own. They all needed an incredible amount of work. My advice to the staff was that deals are like buses....another one will come by if the first one doesn't work out.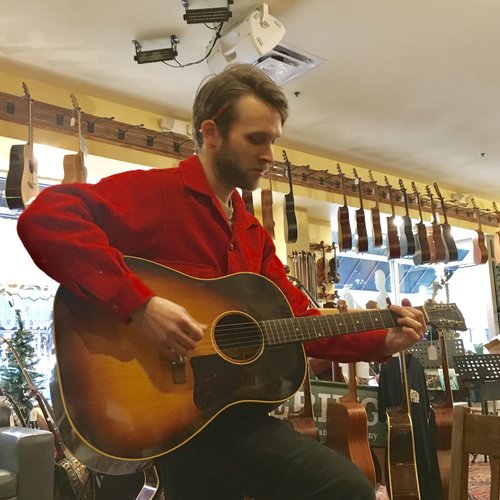 Just minutes later this 1957 Gibson J 45 in near mint condition and in the original brown case appears at the door!
John's Corner December 17th, 2018
Good Morning Folks,
This past week the local TV news station featured an interview with our good friend and long time customer, Dr. William Destler, retired president of Rochester Institute of Technology. Bill and his wife Rebecca moved to Rochester 11 years ago and now, in retirement, call this town their home. They are very active in the local folk music scene and organize the Rochester Folkus concerts at the Downtown Cabaret Theater. Bill's banjo collection is world-class and has some of the finest instruments that we've ever sold!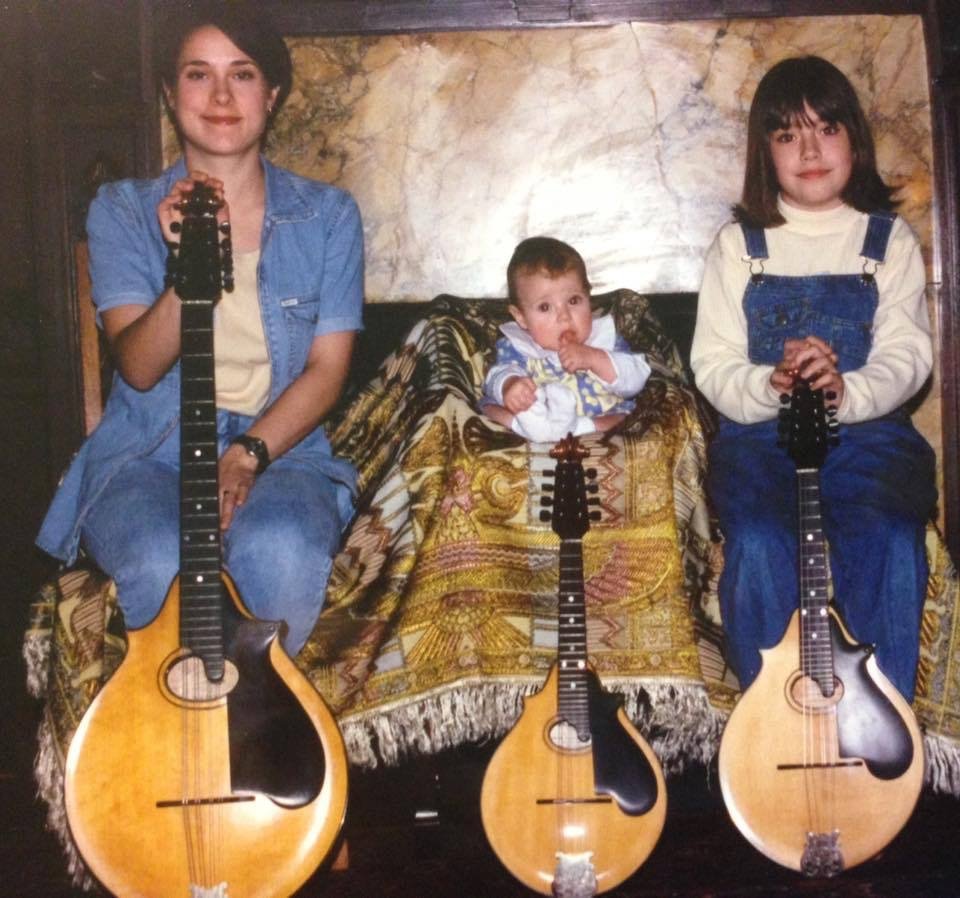 With Christmas just a week away we recall our Christmas card from 20 years ago. My three lovely daughters Kara, Grace, and Rose model a trio of Lyon and Healey Style A instruments. from left to right we have a mandocello, mandolin and mandola.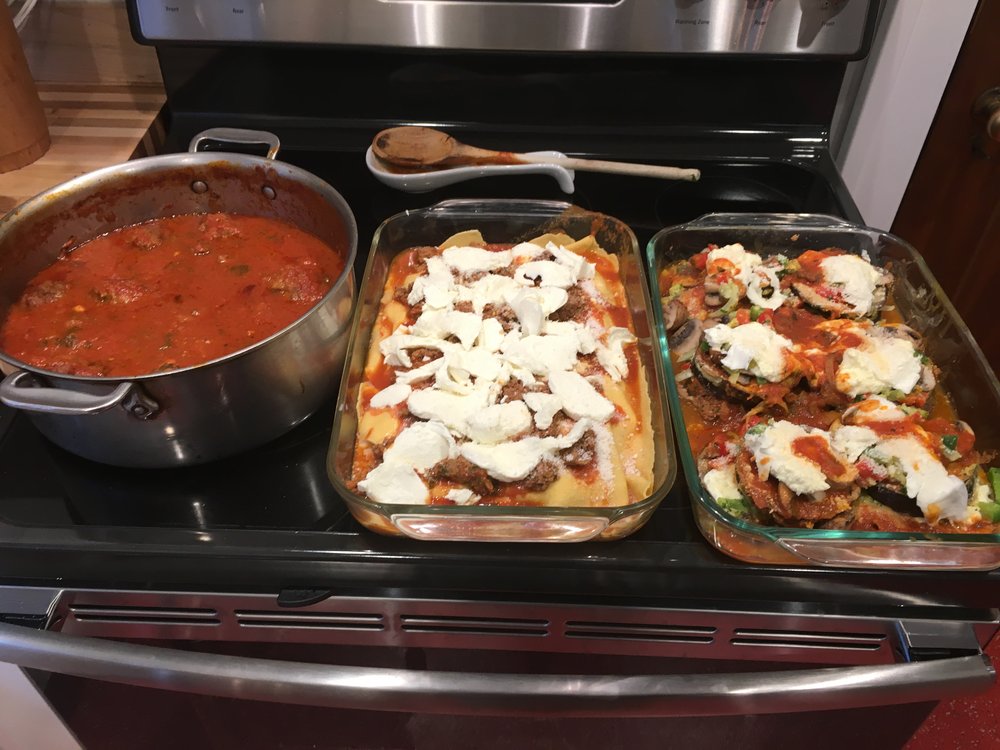 Last week Zach decided to play a little prank and said I would give my recipe for Hungarian goulash. I've never made anything but Italian food in my entire life. Here's my Sunday sauce, lasagna and eggplant parmigiana for my vegetarian friends. There is no recipe it's a different every time.