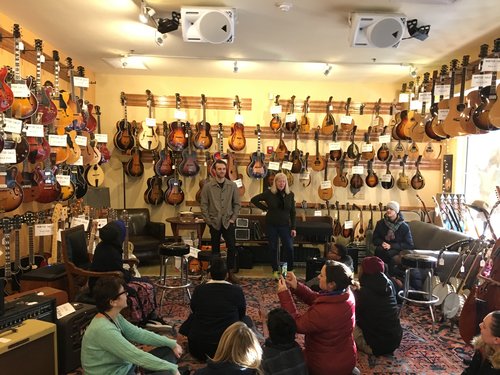 Ryan and Julie tell the class about the store as Mrs. Kara Miller captures her students on camera.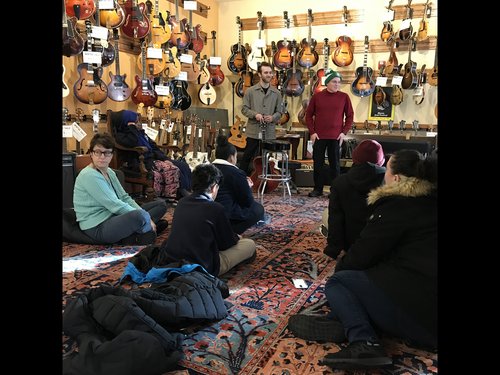 Ryan introduces Bob Sneider to the class.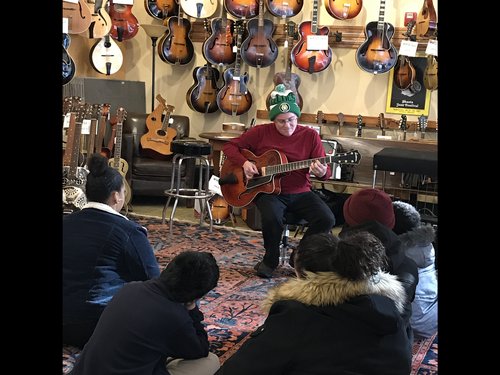 Eastman School of Music teacher of jazz guitar, Mr. Bob Sneider.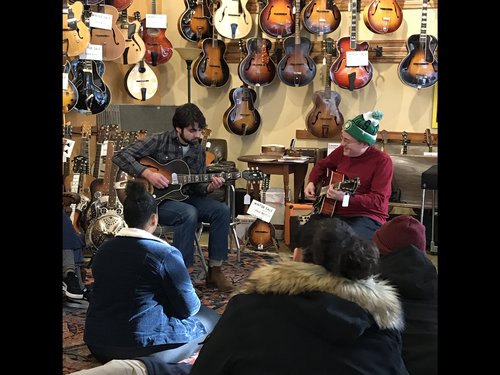 Bob and one of his former students, our own Alex Patrick demonstrates the nuances of improvisation.
John's Corner December 10th, 2018
Good morning folks,
One aspect of owning and operating this store that Julie and I are most proud of is the degree of community involvement. Each week there seems to be something that ties us to the art, music or education community around us. This week we were genuinely pleased to host a class of Rochester City School District students from the World School of Inquiry an expeditionary learning school which is around the corner from the store. They have been studying the meaning of improvisation in music, art and theater. Their teacher, Mrs. Kara Miller (formerly Kara Bernunzio) Thought it would be a good fit for our store to investigate improvisation. We are lucky to be around the corner from the prestigious Eastman School of Music and have made many friends with staff and students. The classical and jazz guitar programs are as good as any in the world. These folks are always ready to lend a hand and the great guitarist, Bob Sneider stopped in between his classes and spent some time with the students talking about improvisation and playing music. They all got so involved and ended up playing together with kids playing rhythm on the backs of their chairs. It was an event they will long remember.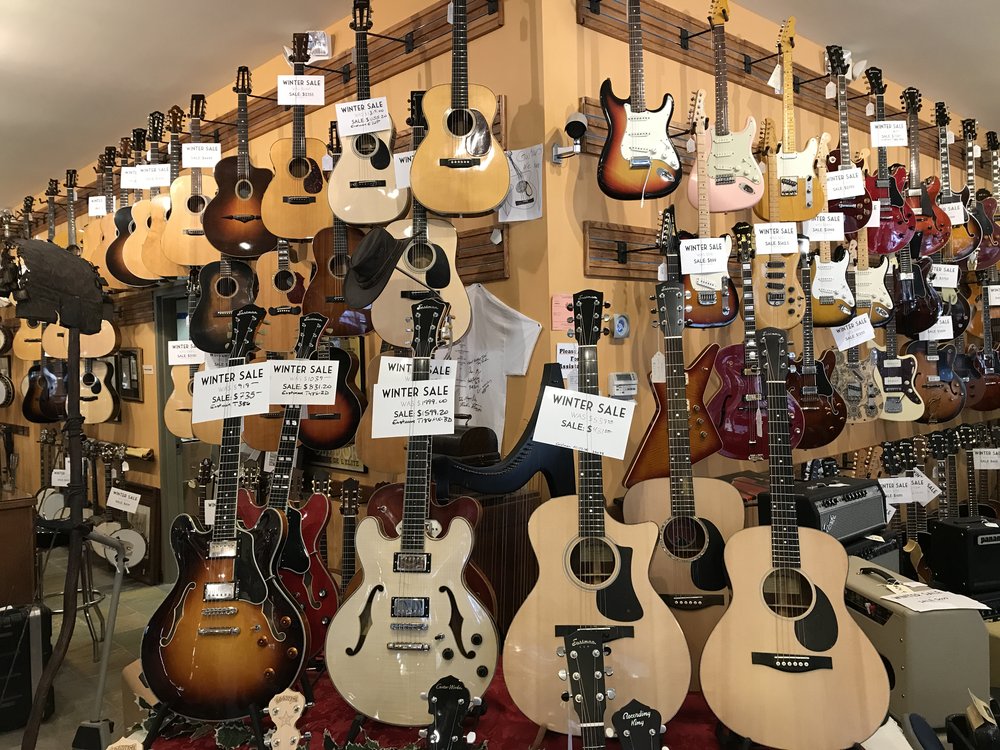 OUR BIG WINTER CLEARANCE SALE CONTINUES UNTIL MIDNIGHT ON THE 31ST. We have 300 instruments on sale and daily in-store specials. Check it out online or stop in regular hours and remember we are open on Sundays from 12 till four.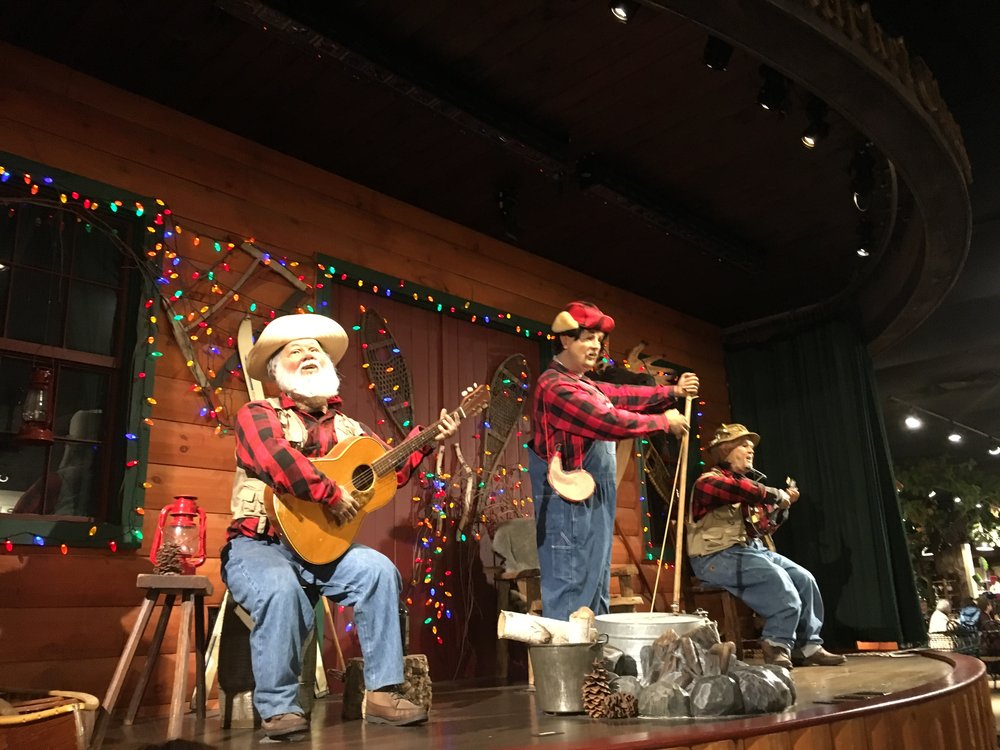 And a bit of a disappointing note, we stopped at the Yankee Candle Store in Deerfield, Massachusetts only to find that their entertainment was prefab to the highest degree. Clever, life-sized moving statues of string band players and recorded Holiday music. Sad