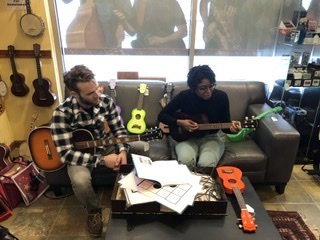 Ryan our manager and Cammy Enaharo of our sales staff talked to the kids about their jobs.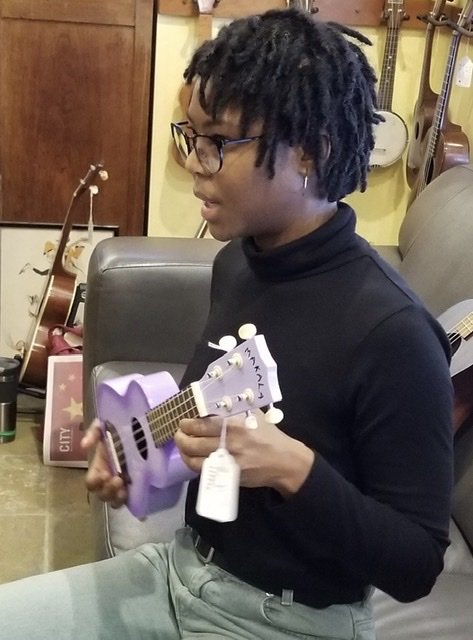 Cammy had them spellbound with some of her original songs
NEWSLETTER Thoughts on education
December 9th, 2019
Good morning folks,
As many of you know I was an educator for 20 years in the public school system. Today, two of my daughters proudly serve the community as teachers. We have always felt that an important of our business is to support the schools that are around our community. We do this in the way of offering special discounts to teachers and schools, having performances at the store, hosting fundraisers at the store, and using the store is a visitation spot for students on expeditions. This past Thursday my daughter Kara, who teaches at the World of Inquiry School around the corner from the store, brought a group of students who were on an "expedition" to study improvisation. I gave my usual talk about the origins of the banjo and the importance of music in general and then he handed it over to Cammy and Ryan. Those two young people had such a great rapport with this group of kids it put a smile on my face. Bringing this class outside of the building and interacting with their neighborhood is an important part of the educational model at this school.

Unfortunately the headline in the paper the next day announced the layoff over 200 staff members of the Rochester City School District who work directly with children in order to rectify a budget deficit created by the mismanagement of funds by the administration. The community is in shock and outrage is being felt all over. Students are losing teachers in the middle of the year...teachers who they have bonded with, teachers who they've depended on, teachers who's only fault was to be the low man on the totem. As a retired teacher and with two daughters who are teachers I am outraged that the "solution" to the money problem was to reduce the effectiveness of instruction. As a business owner and tax payer I'm am doubly outraged! For anyone interested there is a petition going around here.
Sincerely,
John and Julie Bernunzio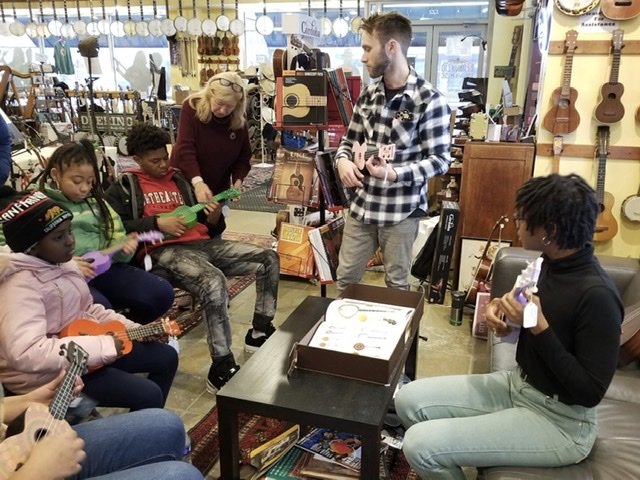 Julie lends a hand with some potential ukulele players.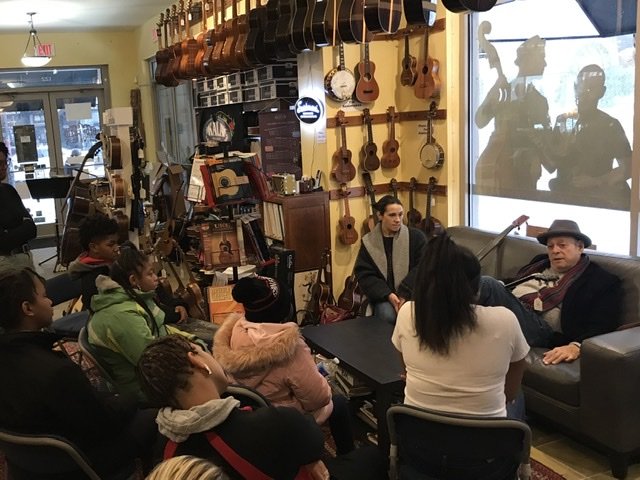 John gives his pitch for the banjo as the root of all music!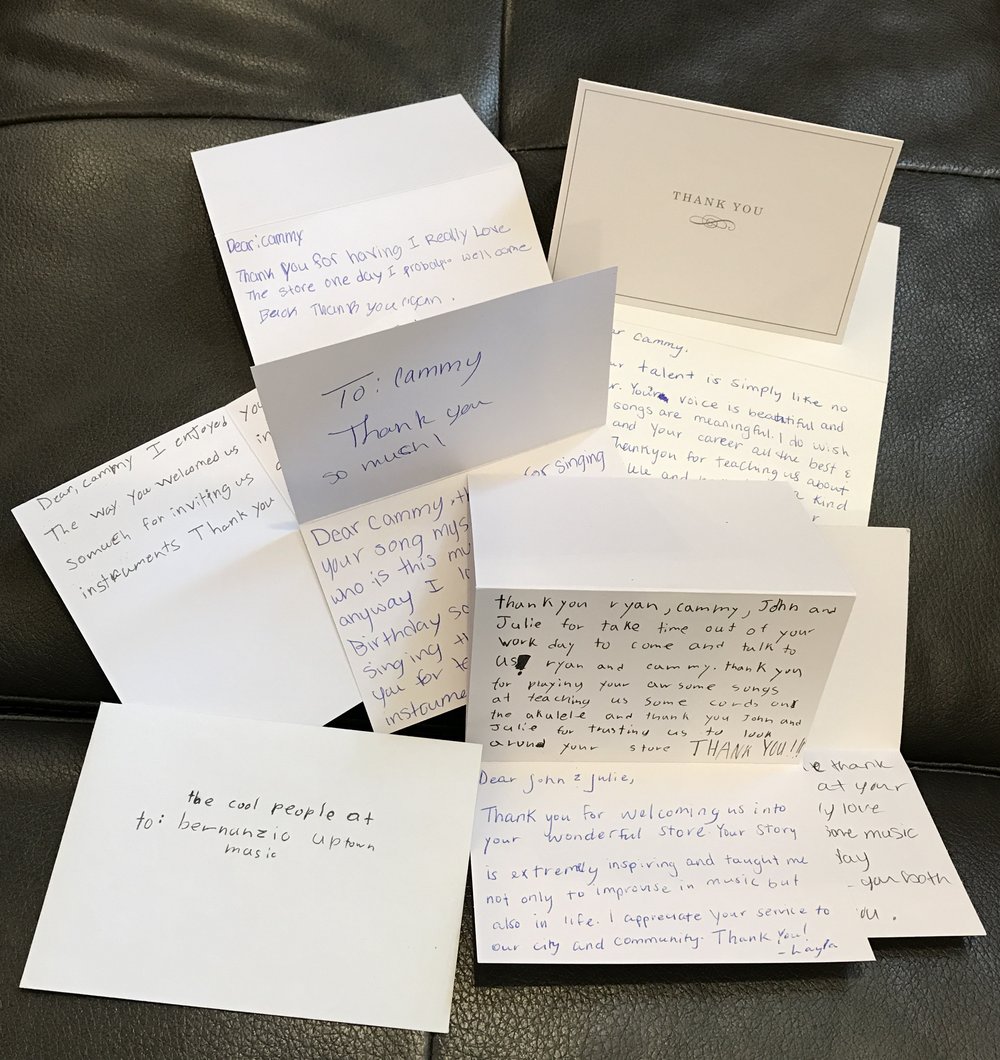 This is a group of thank you notes we received from the class that was here on Thursday.