Nov. 30, 2020 - SUNNEE REMEMBERED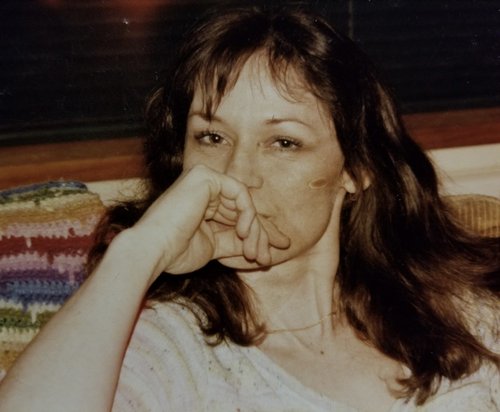 Maryann McCourt aka "Sunnee"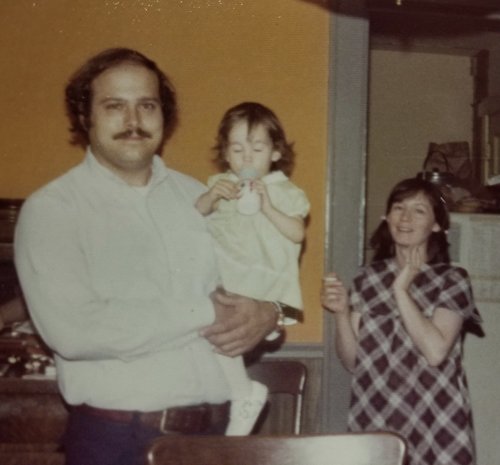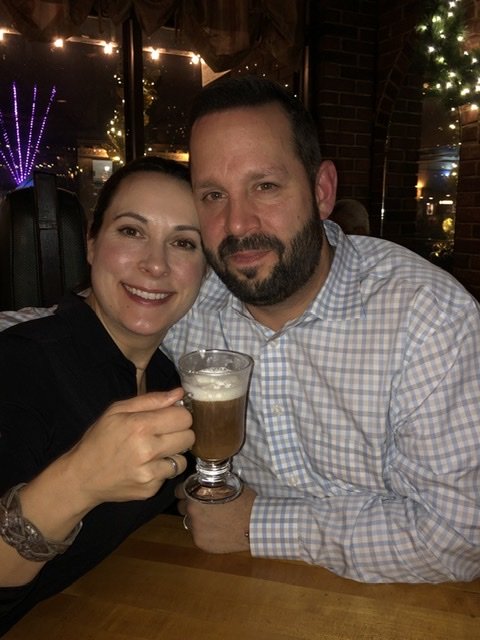 My treasured, first children, Karena and Jay
SUNNEE REMEMBERED
November 30th 2020
Good Morning Friends,
The current medical crisis across the globe has many peripheral repercussions that go on beyond the skills and duties of frontline workers. With separation from human contact many people across the globe are suffering from loneliness, depression and lack of human contact. The necessity of isolating and keeping social distance has had the side effect of increasing problems with mental health. This is a hidden disease that often does not always show any outward symptoms, but is just as deadly as a virus and it seems to be spreading. In its path it leaves a trail of pain that can last a lifetime. Today is an anniversary date in my life that I seldom speak to. On Nov 30, 1983, my first wife and the mother of my two oldest children, Maryann McCourt, a.k.a. "Sunnee" lost her battle with depression. She was a talented artist in multiple mediums. She could swing a hammer as well as she could use a fine paint brush, or a photographic lens. She was passionate about life, but was troubled by early childhood traumas. We met in college and were married when we were quite young and had plans to set the world on fire. Fifty years ago we toured the entire Northeast on a motorcycle, camping along the roadside. Then in 1971 we drove 10,000 miles zigzagging across America in an old 1956 Mercedes Benz convertible. We sold it in Los Angeles and moved to Hawaii. In those days we thought we were invincible. Yet somethings never seemed quite right. Happiness was always around the next corner and never attainable. Her life ended on that cold, crisp last day of November in 1983..and I was left with two kids, a parakeet and a dog with no roadmap for the future. As her counselor said, "Sunnee" was unable to see the light through the trees. I believe people who suffer in this way lack the perspective to see how things can be. They only see how things are in the immediate present and they can't imagine a future. For myself, I made it a future goal that I would always push myself to see the positive side of things and to communicate that to our children. As you know from my life story, things do change. Julie and I have been happily married now for 33 years and three more children have graced my life. That was a future that I never saw coming.

I am sharing these thoughts to put a human side to the trouble we face....to say to ourselves....this could be anyone...who needs an extended hand. As a result of this current medical crisis perhaps, somehow we may acquire a new understanding of human behavior and the interconnectedness that is so important in human relationships. In the words of the poet:
"if you see someone struggling, help them with their load
and don't go mistaking paradise for the home across the road."

During this time that we are so sequestered take a moment and use the new technologies to reach out to someone you haven't engaged with in a long time. Extend yourself cross the barriers and above all play some music…it lifts the soul.
Sincerely,
Sincerely,
John Bernunzio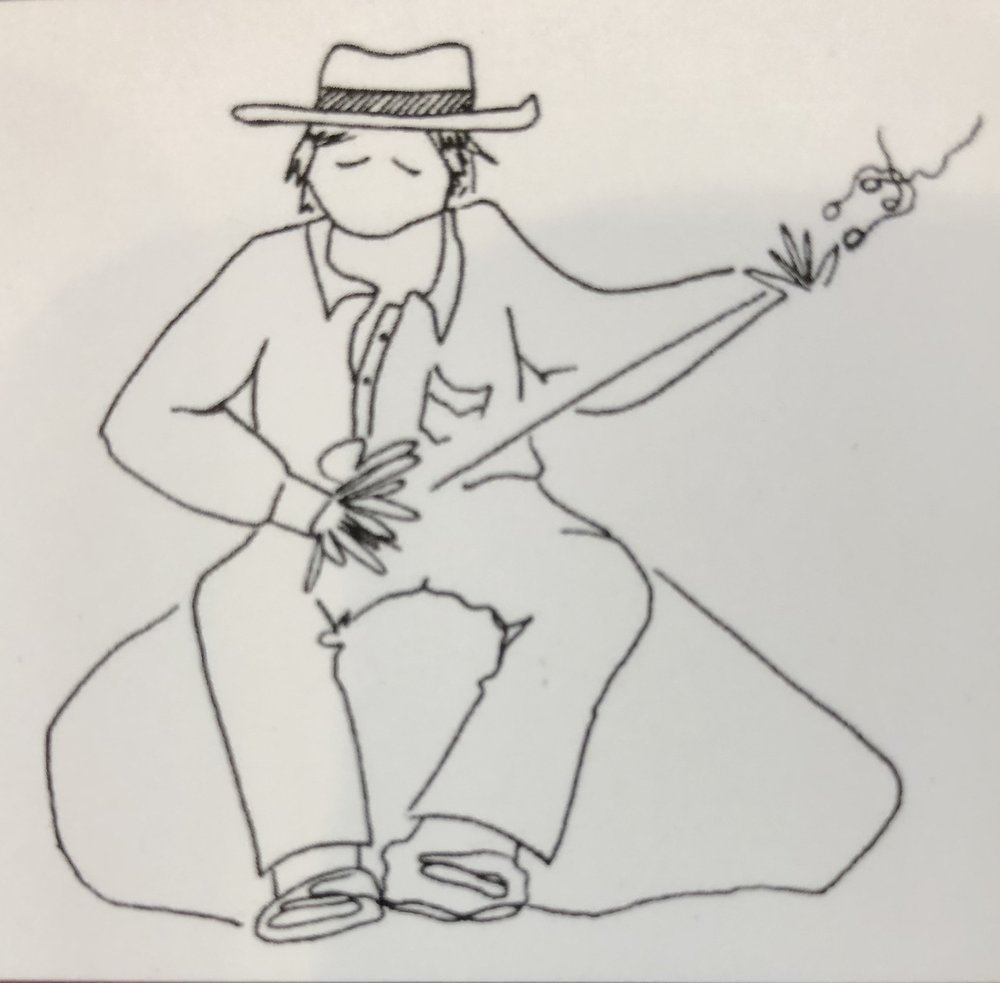 Immortalized as the Bernunzio logo this sketch was done 45 years.