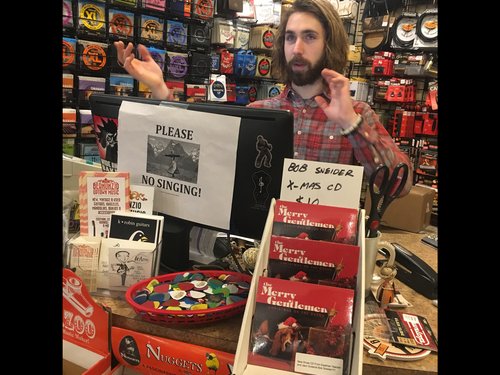 Zach explains the store policy on singing!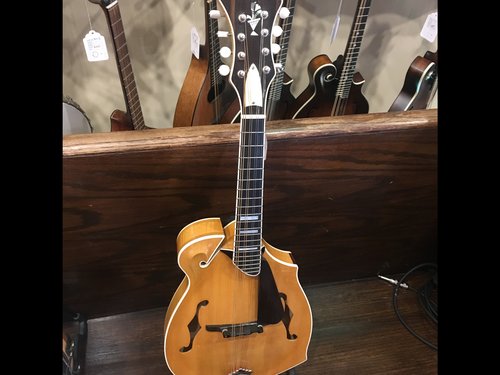 And original Italian made Giocomel mandolin. When you play it, you weep tears of olive oil.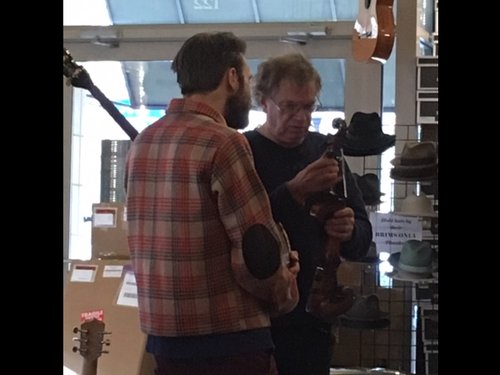 Ryan Yarmel explains the intricacies of seven string violins and plectrum banjos to Billy Henrie
John's Corner November 19th, 2018
Good Morning Friends and a Happy Thanksgiving Week,
This week officially kicks off the holiday season. From now until the end of the year folks will spend their time cooking, shopping, traveling and visiting. At Bernunzio's we will begin our biggest sale of the year. Everyone knows our biggest sale of the year starts the day after Thanksgiving and runs until January 1st. We will sell 200 instruments at incredible prices during that time. Well, what if someone buys an instrument just before the sale?? Anyone buying an instrument online BEFORE the sale starts will get a refund of the difference between the price you pay and the sale price when requested.

My best wishes to all of my friends. May the weeks ahead bring joy through music and the companionship that it brings to our lives. I personally have much for which to be grateful. I have worked for most of my life centered around my passion....old stringed instruments. I have made friends around the world and together with my wife, Julie have built an important institution in the town we love. I thank all of you for making this possible.
Happy Thanksgiving,
John and Julie Bernunzio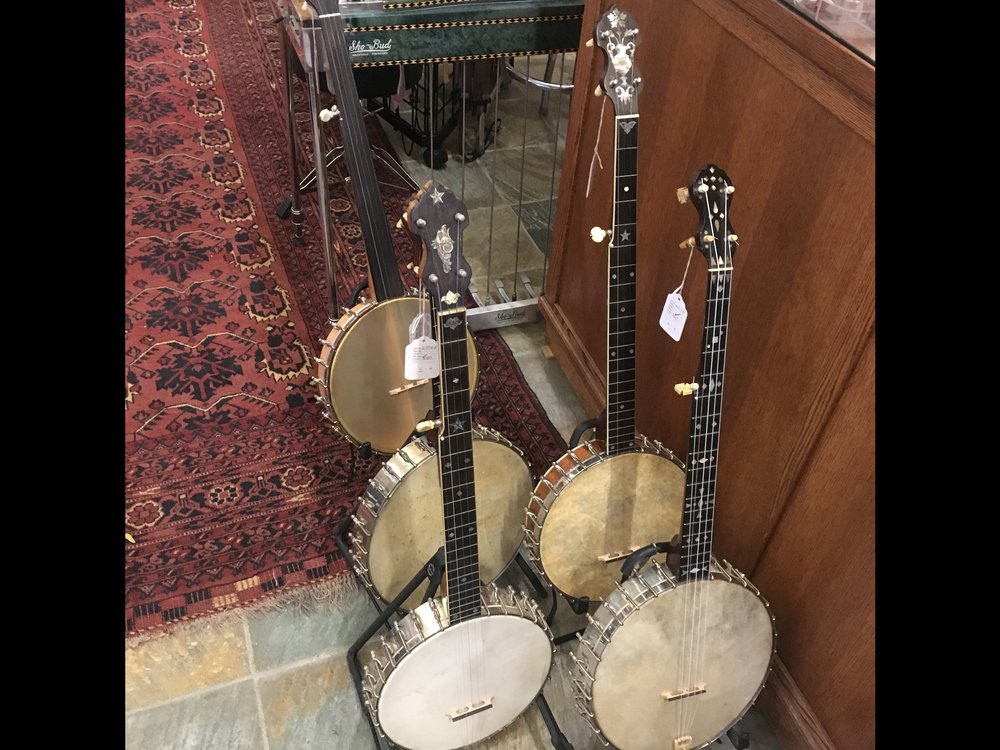 Bernunzio Uptown Music, a place where banjos....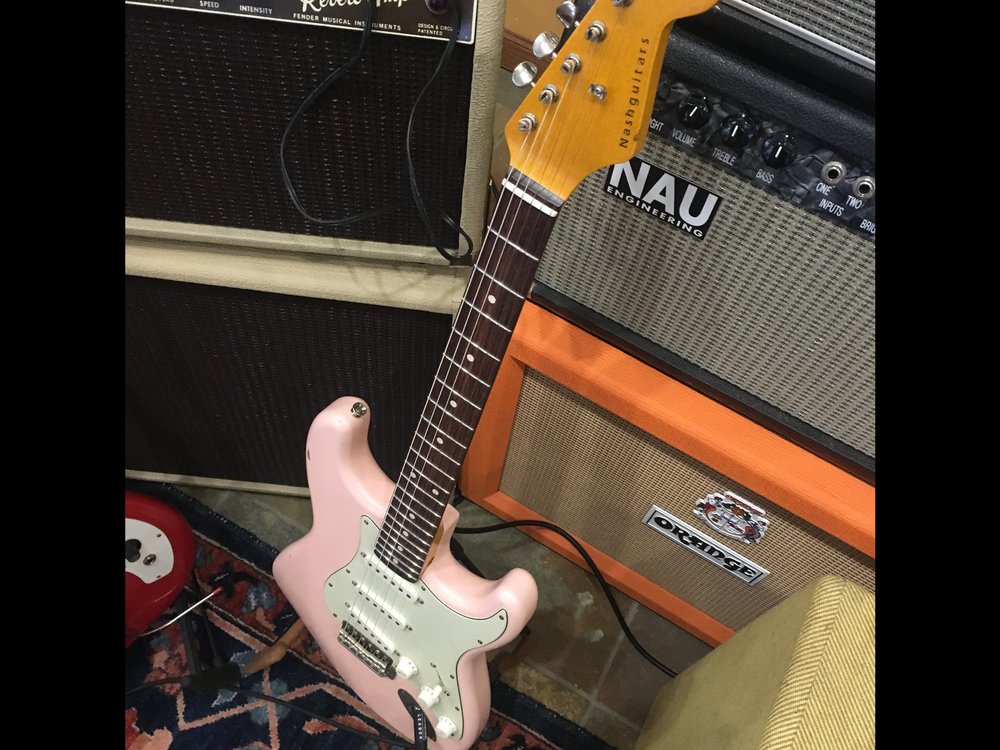 ...... and pink Stratocasters live side-by-side!