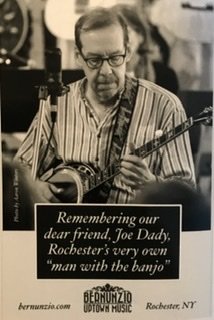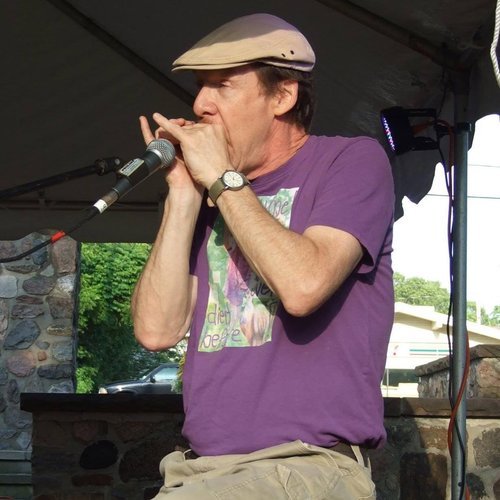 Joe was an incredible blues harp player and his soul really shows through when he played the harp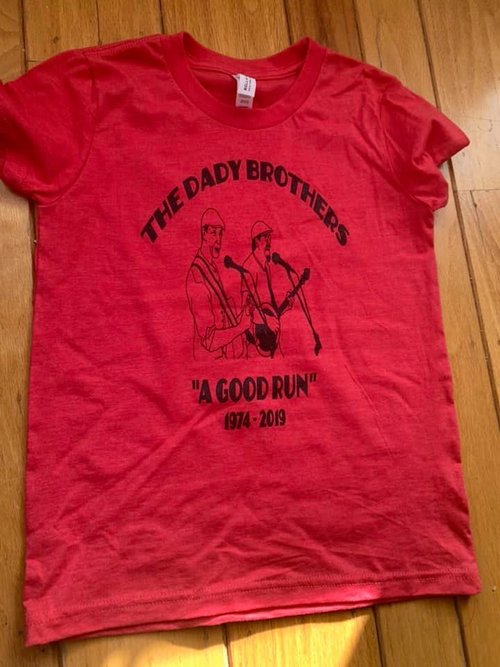 T-shirts are available just give us a call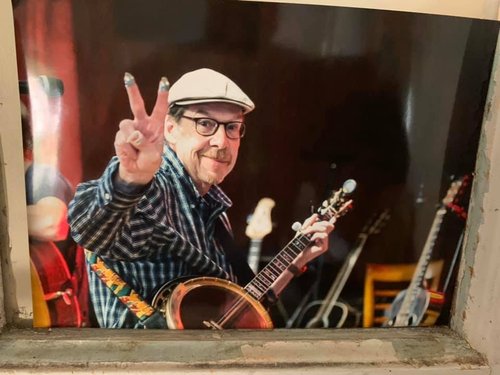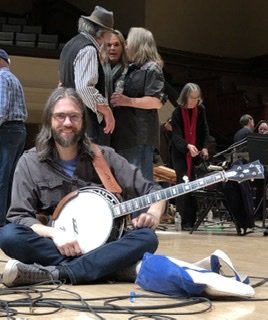 Our good friend Ben Proctor did a great job at standing in for Joe, the master of the Banjo.
NEWSLETTER Joe Dady tribute
November 18th, 2019
Good morning folks,
Saturday night Julie and I attended a tribute concert for a good friend Joe Dady who passed away in May of this year. Joe was an entertainer and teacher. Together with his brother John, the Dady Brothers performed over 7000 concerts locally and abroad.
Last night's show represented the best this town has to offer both musically and humanly. Joe and his brother John were presented the "key to the city" by the mayor. A scholarship has been funded through this concert in Joe's name at the Hochstein school of music where Joe studied when he was young.
Sincerely,
John and Julie Bernunzio.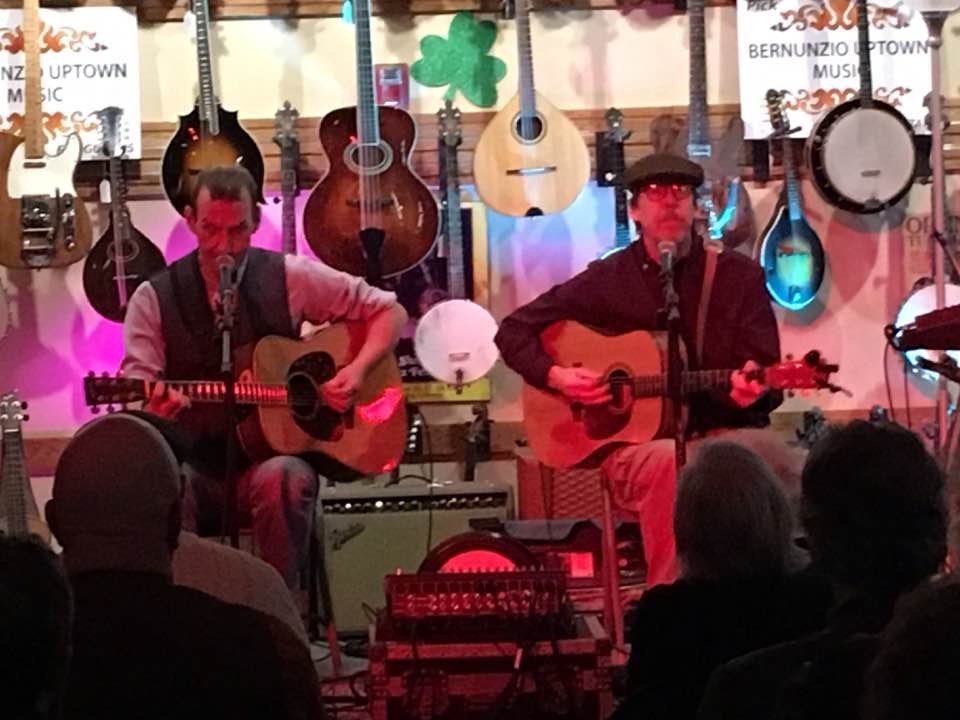 The Dady Brothers often performed at the store...mostly for benefit concerts.