Nov. 4, 2019 - MARTIN GUITAR FACTORY MUSEUM TOUR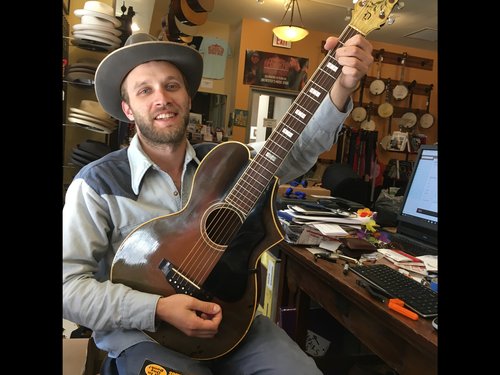 This past Thursday we celebrated the birthday of our store manager Ryan Yarmel. Ryan does the day-to-day work that keeps the store running. He schedules, hires, purchases and describes instruments with the keen understanding. His birthday is actually on Halloween (scary) but we always celebrated on the Monday after with a dinner at Chen's Garden. Let's raise a glass to Ryan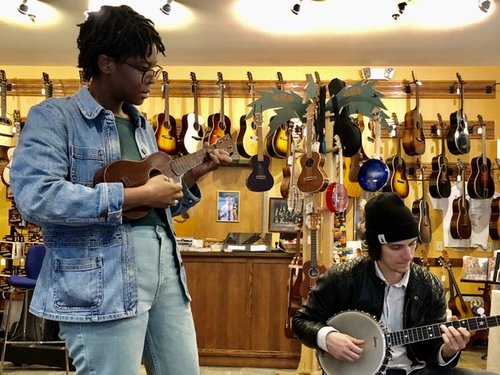 Cammy Enaharo and Sam Snyder giving their take on a vintage Ditson soprano uke and an Bernunzio designed Eastman Whyte Lady banjo. I love teaching these kids about the history of vintage instruments.
MARTIN GUITAR FACTORY MUSEUM TOUR
November 4th, 2019
Good Morning Folks,
This week Julie and I head out on a short road trip. We are off to the Martin guitar factory and museum. It will be a first time visit for the two of us and we are very excited about this. We will then be touring through Connecticut and western Massachusetts in a fall roundup of vintage instruments for the store. If you are within our range and have something that you'd like us to look at and consider for sale please contact the store sometime before we leave on Tuesday morning or email me at john@bernunzio.com.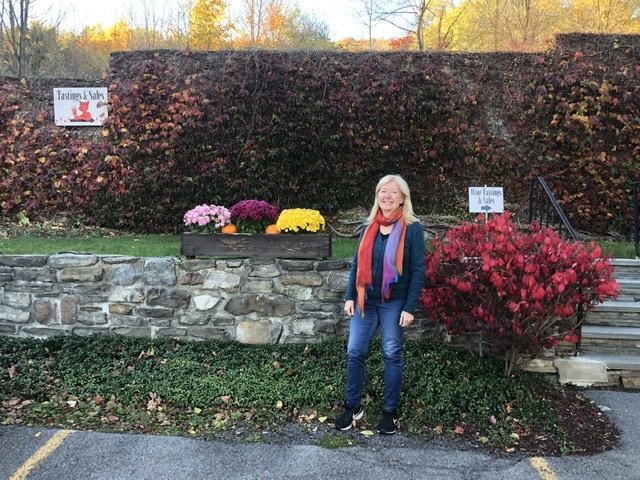 Julie and I took a little trip to the wineries for a last look at the autumn glow.