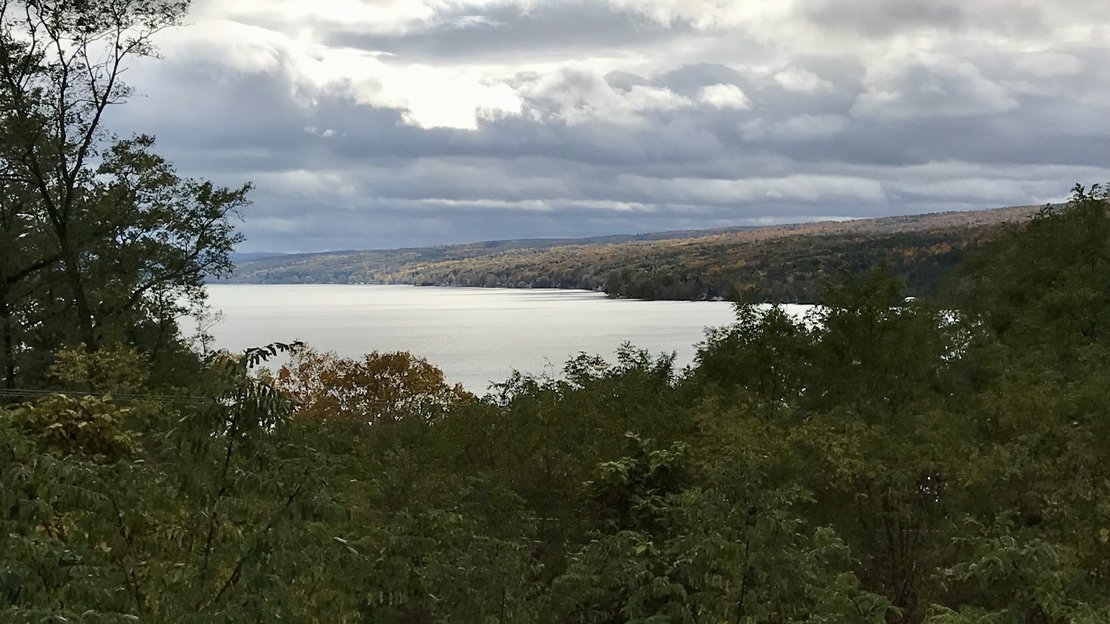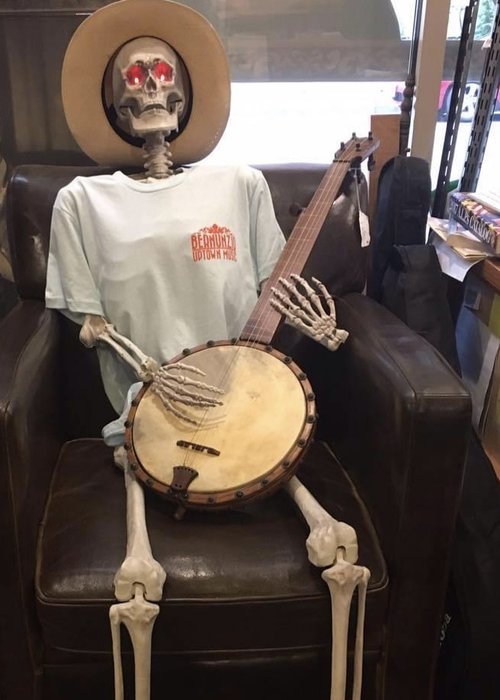 With all the excitement of Halloween, I forgot my pants!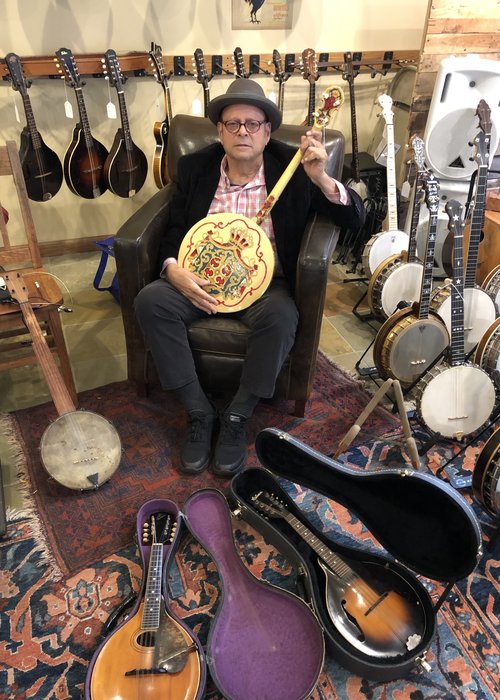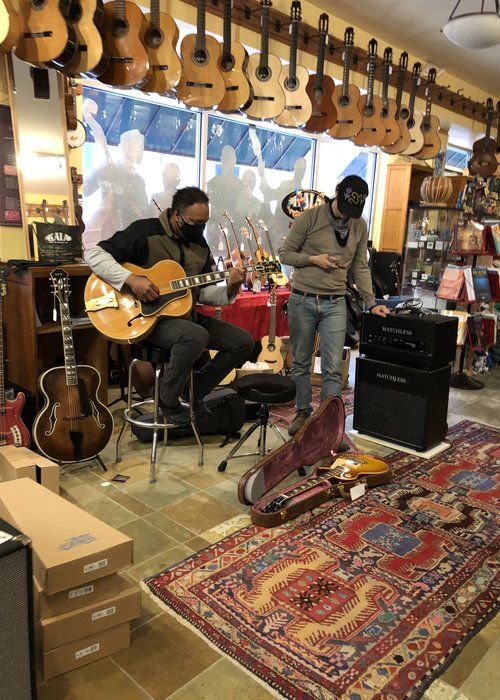 Saturday the store was busy as it ever has been…with instruments coming in and leaving like a revolving door.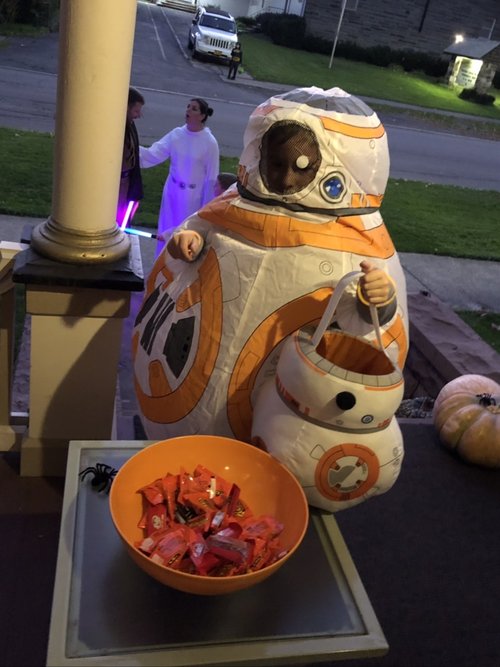 Halloween in Penn Yan is like everything else….from a time gone by. Mostly parents taking their kids around teaching them to say "trick-or-treat" and "please and thank you". Very refreshing.
Yesterday was the birthday of this guy. Ryan Yarmel has been working for us for half of his life. He is a friend and confidant. He will be joining us at the Banjo Gathering. He may be the youngest member there!
NEWSLETTER Banjo Gathering", in Colonial Williamsburg
November 1st, 2021
Good Morning Folks,
Today is November 1st, in the Christian Tradition, All Saints Day, and as such the reason for the "Hallowed Eve, candy fest, the night before. It is the Day of the Dead in other cultures. A time to remember those who have passed, it is the end of the harvest and time to put things in order….close up the cottage in Branchport, rake the millions of leaves that have fallen, put up the storm windows, begin preparing for the Holidays and perhaps even unpack some of the many boxes we moved last year. BUT, we have a saying in our family: "When things get tough, we go on VACATION!!". With all these things pressing that we must do, Julie and I are on our way to Chincoteague, Virginia for a few days of relaxation before the Banjo Gathering conference which will be in Colonial Williamsburg. We will be posting some of our adventures on Facebook so stay tuned to see what's on our "plate".
The "Banjo Gathering", in Colonial Williamsburg, is an interesting yearly affair that has been held virtually for the past two years because of the pandemic. It is a well organized event with featured speakers discussing every aspect of banjo history. The first "gathering" I attended was held in Baltimore, Maryland. I was very excited to go because I thought anything that has to do with the banjo has to be exciting. It was the first time I was introduced to the term "Banjo Scholarship". No, this is not a free ticket to "Banjo College" but it is scholarship in the sense of scholarly, academic presentations and some of the most arcane topics one could imagine. Banjo owners and collectors are fascinated with the minutia that is involved in banjo history. Slight changes or variations in hardware, ornamentation, woods and construction are topics open for research. The best part of course is the camaraderie and the opportunity to see friends from around the country together with one purpose. Over the course of the years many topics of been explored in this platform but perhaps the most important has been placing the origin of banjo with its rightful innovators…enslaved Africans living on Southern Plantations. This has been more of an emphasis each year as it is an important topic that makes banjo history so relevant today. Ryan Yarmel will be meeting us there and we will have a display of instruments. We will be reporting on Facebook from the Banjo Gathering in Williamsburg.
Sincerely,
John Bernunzio