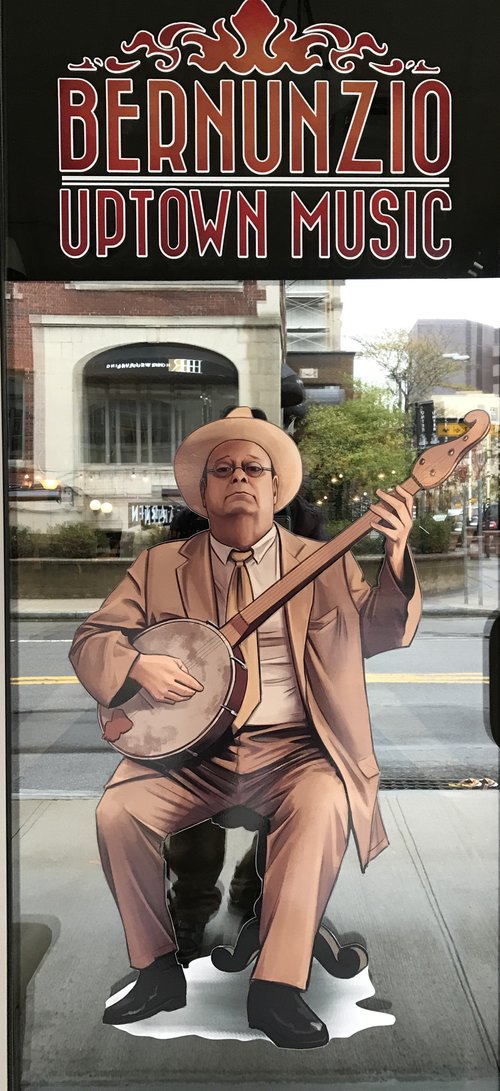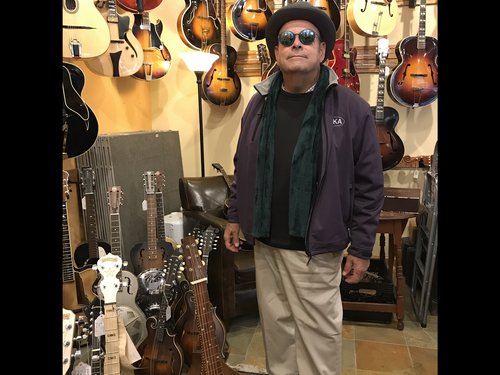 John with a dapper new outfit, preparing for the road trip
John's Corner October 29th, 2018 collectors gathering
Good Morning,
This weekend Julie and I head to Bristol, VA for the 20th "Banjo Collector's Gathering" at the Birthplace of Country Music Museum. We will be bringing many instruments for display and attending workshops on the history of banjo music in America. We will be bringing a van load of banjos and banjo accessories for display and sale. Word is that we may even bring a few Stetson hats for sale.
At last count we had over 180 banjos in stock. Most are used, a few are new but the majority fall into the "vintage" category. Since the early 1970s I have been in pursuit of vintage banjos traversing the globe for interesting five strings from the early 1900s. In 1972, when I got my first banjo, I came to the sad conclusion that the modern banjos of the time were vastly inferior to the instruments of the "Golden Era". Names like "Whyte Laydie" "Tubaphone" "Stewart Thoroughbred" and "Bacon ff" inspired me to drive around the countryside in search of what would eventually become Bernunzio Uptown Music. To find an old banjo and clean it up and restring it after it had been sitting idle for decades was a worthwhile endeavor. These early instruments had so much character with so many different sizes and shapes...it was certainly an exciting time.
Today, however, modern instruments are being made that frankly are superior to the old ones. I find young players gravitating towards the newer, unornamented instruments because they are dependable and they have a particularly fine sound. Today names like Enoch, OME, Seeders, Chuck Lee, Brooks and others are leading the way with extremely fine instruments. Our very own Eastman Whyte Laydie copy is the banjo I keep at home today.
So how has this effected the current state of the vintage banjo market? In my humble opinion that market has crashed and the prices have fallen....in some cases by 50%! So we ask, is this a bad thing. Well, if you paid $3000 for an instrument that today is only worth $1500 you might be a bit dismayed. However, you still have the instrument and it is a thing of beauty that will last the rest of your lifetime. Keep playing it, enjoy it and pass it on to the next generation. Additionally, the modern makers have found that it is very costly to build fine banjos. As the cost of new banjos has risen dramatically, those old Stewarts and Vegas on the shelf are looking like great bargains once again, and of course they do take you back to a time when the banjo was boss!.
Sincerely,

John and Julie Bernunzio