Julie covered the booth she did the entire show herself including a workshop on maintaining and restringing your ukulele. She was even on TV on Friday!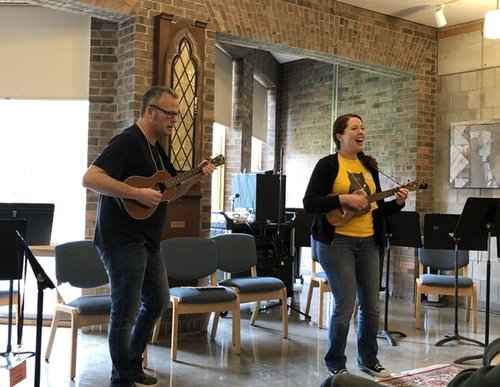 Performers Amy Kucharik and Peter Pashoukos participated in the lunchtime open mike. They gave GREAT workshops and an excellent concert Saturday night.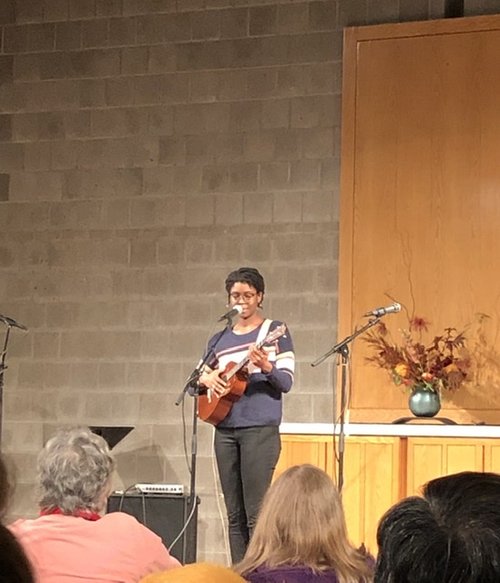 Our own Cammy Enaharo on her prized Martin baritone performing at the Saturday evening concert.
NEWSLETTER. Flower city ukulele
October 28, 2019
Good Morning Folks,
The Flower City Ukulele Festival that Julie helped organize and sponsor was a great success. They were probably as many volunteers there as there were participants but the workshops were full, the concerts were well-attended and people generally had a wonderful time supporting each other. The money raised from this event is used to help Rochester Area Interfaith Hospitality Network or RAIHN. This is an organization that links together churches that will provide meals and the safe place for people who are without a roof over their heads.
Small businesses are started for many reasons but basically they provide the owner with a job and income. As things become more successful new jobs are added and more folks can provide for themselves. Unfortunately there will always be some members of society, who, for whatever reason do not seem to be able to provide for themselves. This is why organizations like RAIHN are so important. Now, people have different measures of success. The most common is the accumulation of wealth. At Bernunzio's we have had many years of successful business but as it stands today, our greatest success is measured by how we give back to the community....and in this respect, Julie has led the way. Her determination and strong beliefs about community involvement have spearheaded the next generation at Bernunzio's. We salute her.
Sincerely,
John Bernunzio.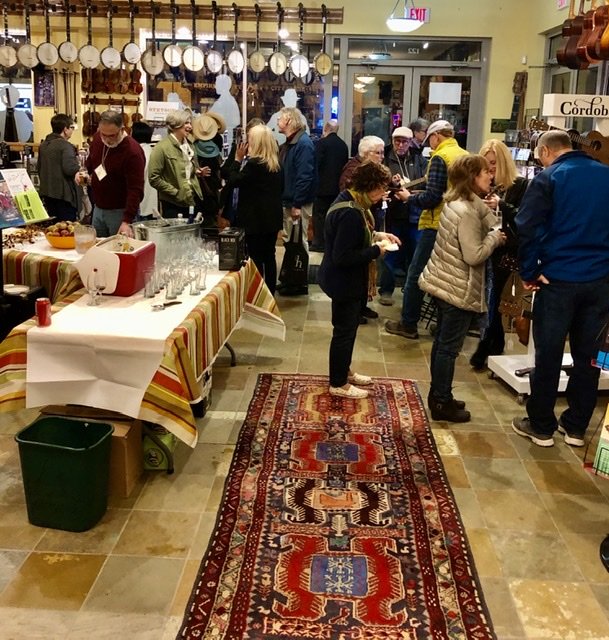 A reception at the store followed by a concert at The Little Theatre featuring of course the Rochester Ukulele Orchestra.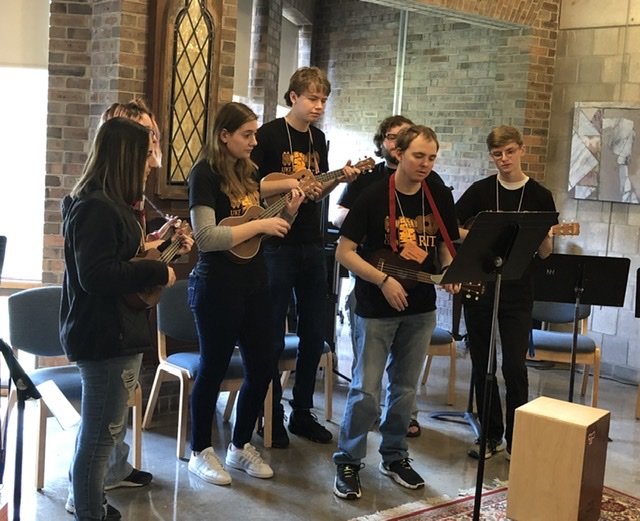 The Rochester Institute of Technology ukulele club.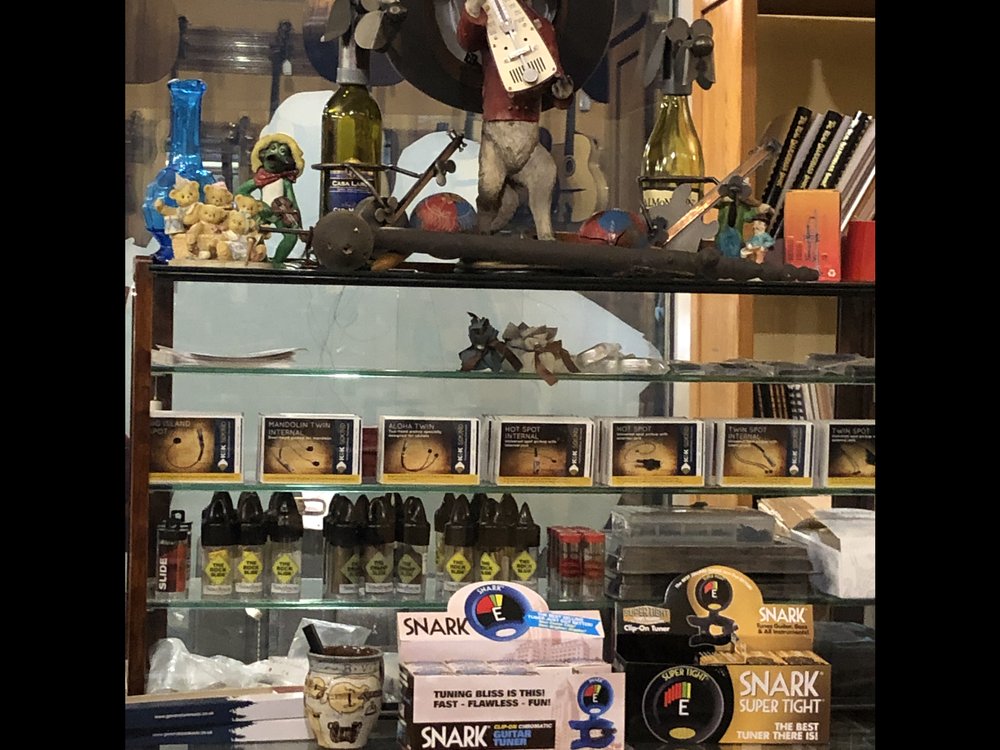 interesting store display.