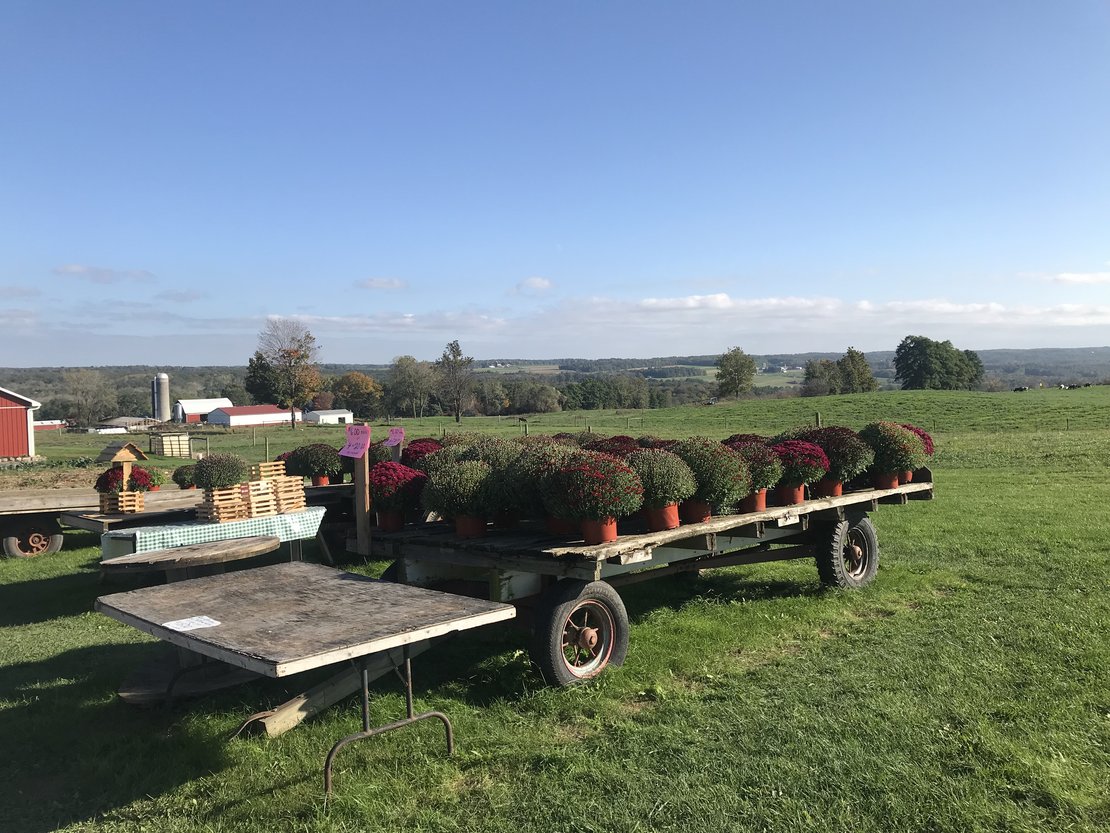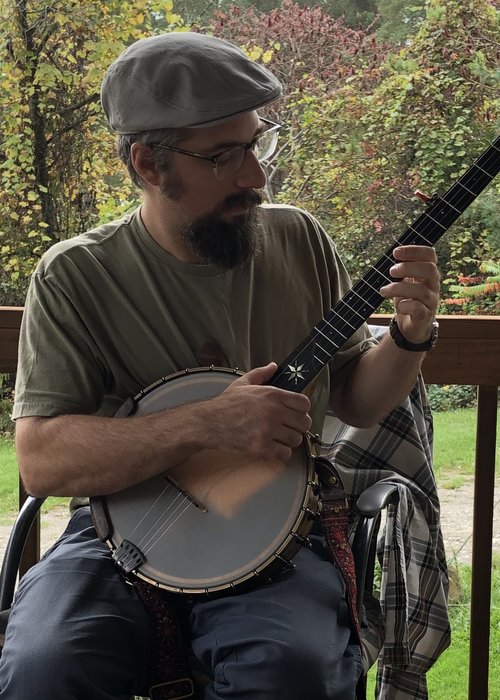 Ben Haravitch…geologist turned full time musician. His music is as genuine as it is traditional. We had a wonderful lunch down in Branchport and got to trade banjo stories.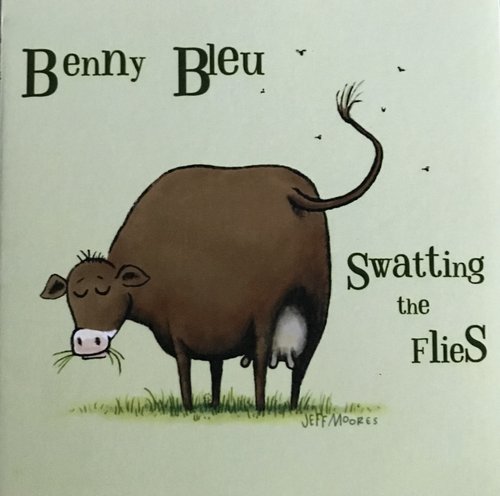 …and he gave me his latest CD. It's a gem.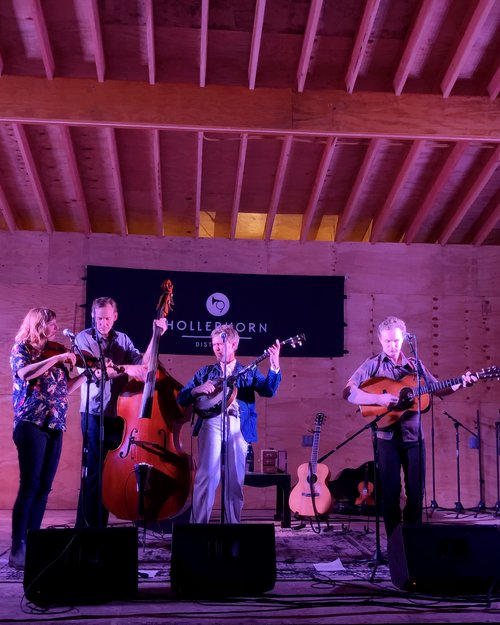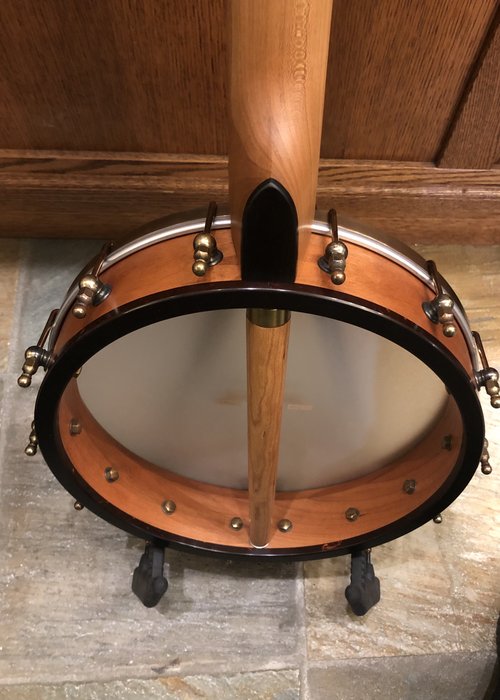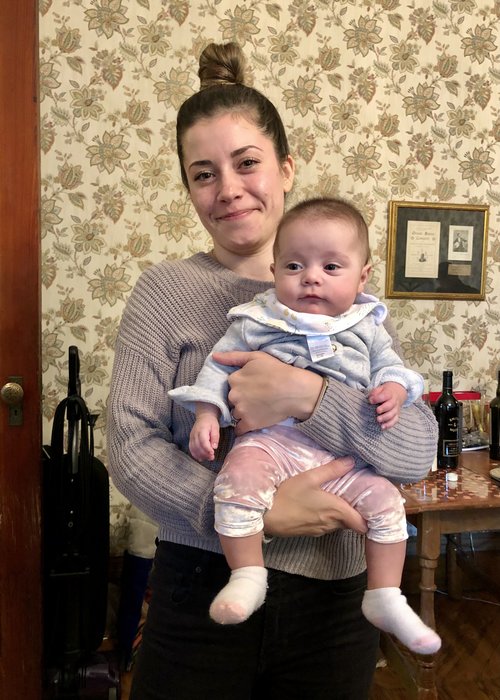 Aunt Rose holds baby Olive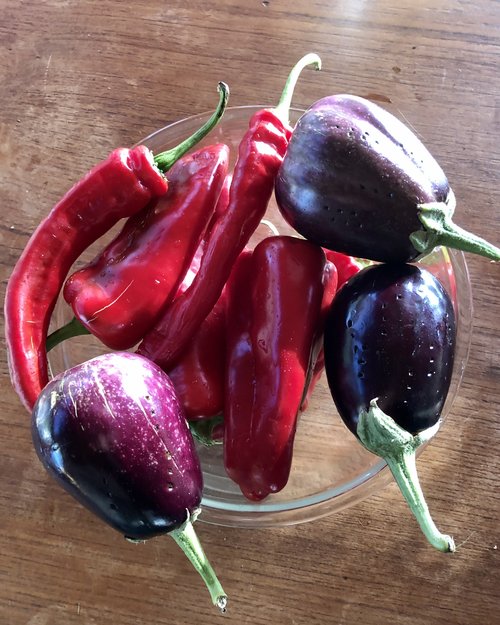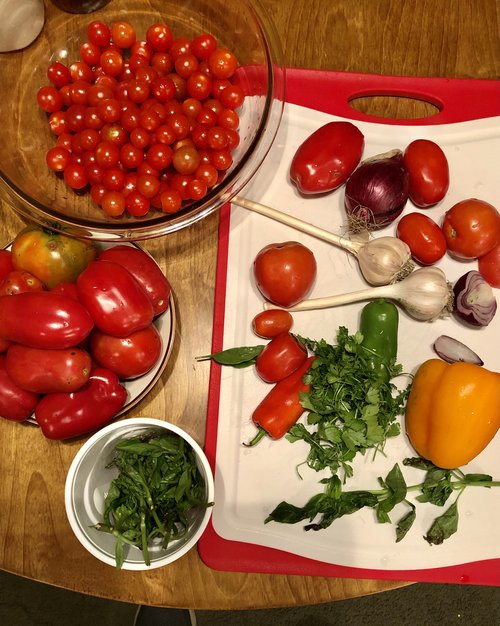 NEWSLETTER historical trek of Jemima Wilkinson/ Ajvar pizza
October 18th, 2021
Good Morning Folks,
Welcome to Autumn. My birthday week was a very special seven days. So special in fact, that I'm thinking of having a birthday every six months. At my age you might as well savor every moment, so I'm going to have another birthday on April 12. We'll have a party! On Monday Julie and I "camped" down in Branchport and Julie treated me all kinds of fun around Keuka Lake. We had a picnic lunch at Seneca Mills on the Outlet Trail and followed the historical trek of Jemima Wilkinson and the Universal Friends who settled here in the 1790s. I got to spend some time with some special old and new friends who visited. On Friday night I was lucky enough to attend a concert at Hollerhorn Distillery. The great Willie Watson, formerly of Old Crow Medicine Show, (and hailing from nearby, Watkins Glen), was accompanied by local musical friends, including the super talented, Rosie Newton. It was a beautiful outdoor concert and as I sat there with my friend Tyler Wescott listening to Willie play "The Hills of Mexico" I thought back to myself as a young kid around 1972 going to the library and checking out an LP record by Roscoe Holcomb. My favorite tune was Hills of Mexico… I thought about listening to that 50 years ago and now seeing a musician, who wasn't born then, belting in out, with passion, in a live concert. That gave me a sense of well-being and that somewhere there is order and direction in this world.

I am now back to working every Saturday and thoroughly enjoying it. It's a beautiful drive through the countryside and takes about an hour. This allows me to listen to some new music or a favorite podcast. There was a steady flow of musicians, new customers, out-of-town visitors and curiosity seekers passing through the entire day….and we sold so many instruments that we were exhausted by closing time. We are still working on cataloging in all the instruments that have come in over the past month but the first thing I noticed when I walked in was a brand new Ome Tupelo in cherrywood. We have had this on order for a year and a half and it finally arrived. They had to pry it out of my hands to get me to do some work. It is a beautiful, beautiful instrument and we're proud to say that the wood originated right here in Rochester, NY from the shop of our friend, Richard Newman. The good folks at Ome then turned that wooden rim and neck into a magical instrument.
On Sunday, the last day of the birthday week, a few of my kids came down to spend the day. I was so excited to see my new granddaughters, Scarlett and Olive and of course my dear grandson, Rocco. We all took a walk "downtown" and along the Outlet Trail to get them warmed up for my "pizza fest". I have recently had kind of obsession with making "sauces". It must be an Autumn thing with all of the fresh produce available. I thought that pizzas would be a perfect way the showcase my new creations. All of the sauces are made with fresh ingredients from local vendors and things that we have pulled from our own garden. The inspiration for one of the sauces goes to my old high school friend Charles Pinzon. He's living in the Balkans and he told me about "Ajvar", which is made from fire roasted red peppers and eggplant….I HAD to make it. The other sauces were my fresh basil pesto and my traditional tomato pie sauce. I tried to make pizzas that were like paintings…they were my bit of my artistic expression. Of course they were tasty, that goes without saying. Rather than go on with a lot of words I'll let the "paintings" do the talking.
Sincerely,
John Bernunzio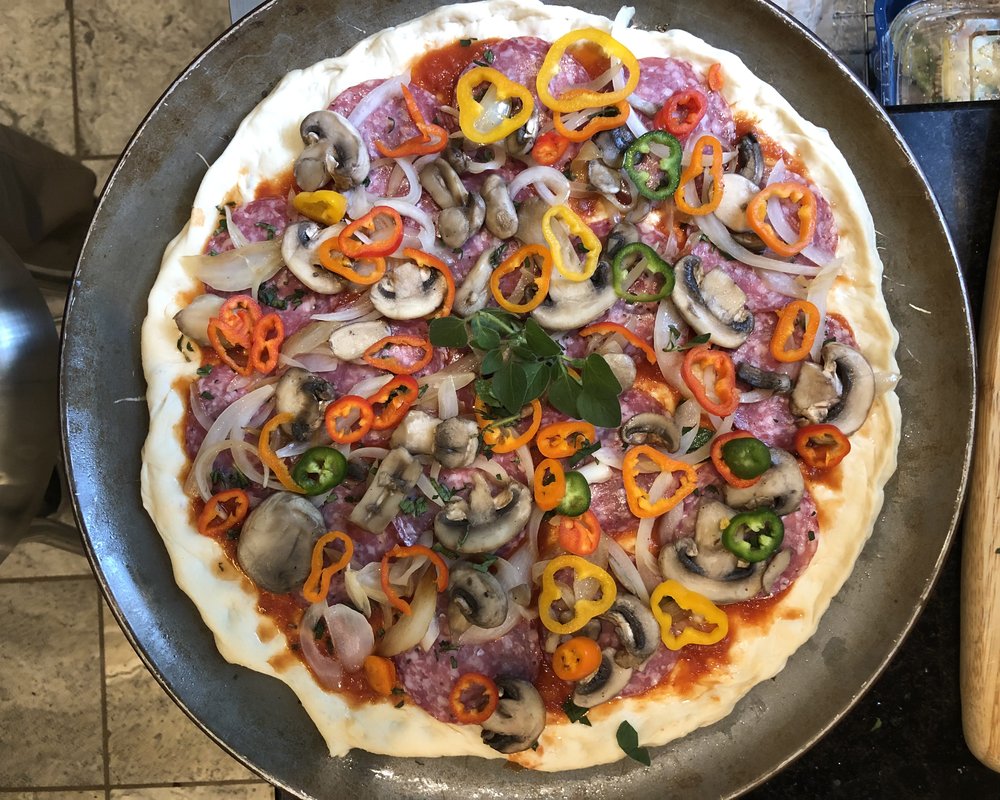 tomato sauce; fresh peppers, onions and mushrooms; hard salami, fresh oregano and no cheese (for my lactose intolerant son, Jay)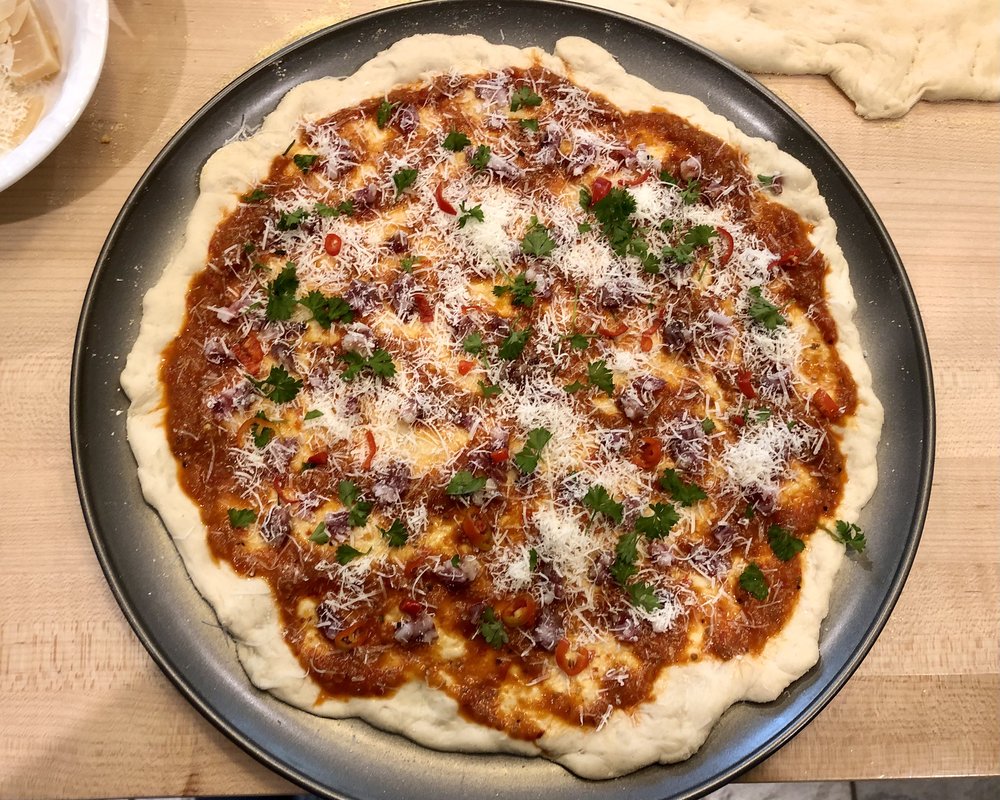 Ajvar sauce with finely dice soppressata, fresh hot cayenne peppers, grated parmigiana and fresh parsley.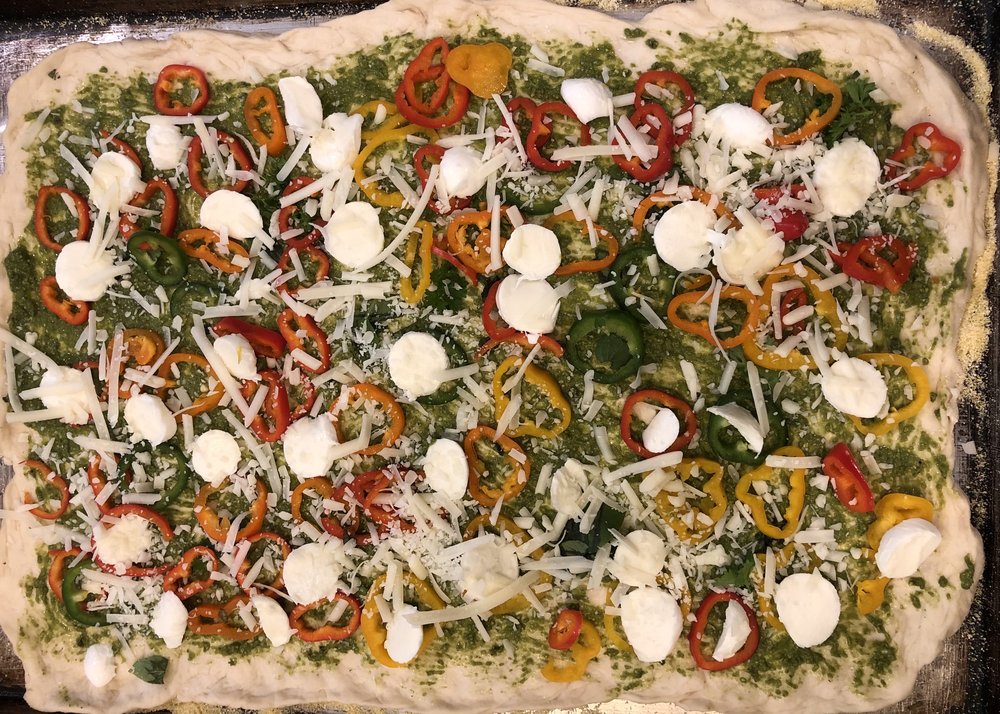 Pesto sauce, baby mozzarella, shredded Asiago, multi colored sweet peppers and capers.