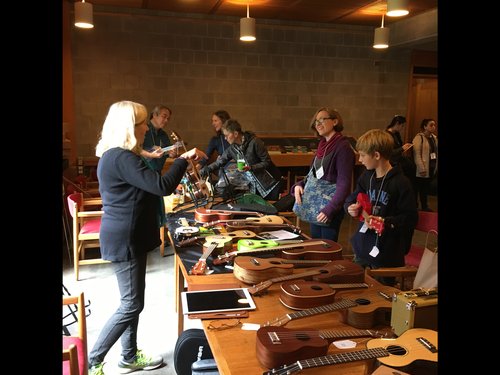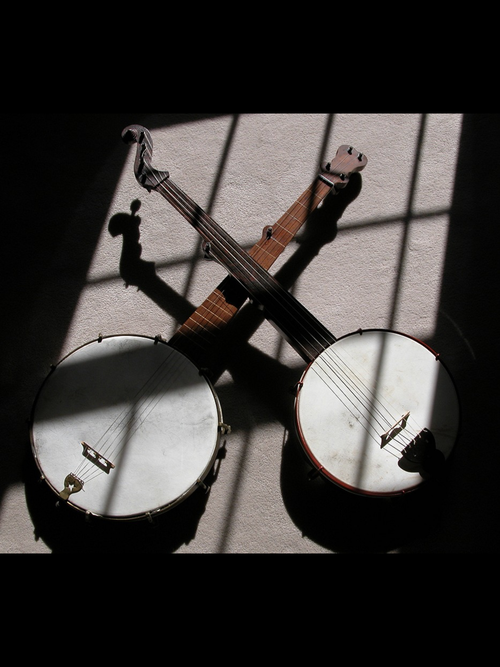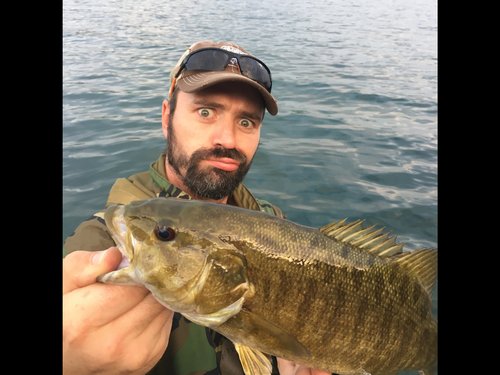 Big fish with my tallest son.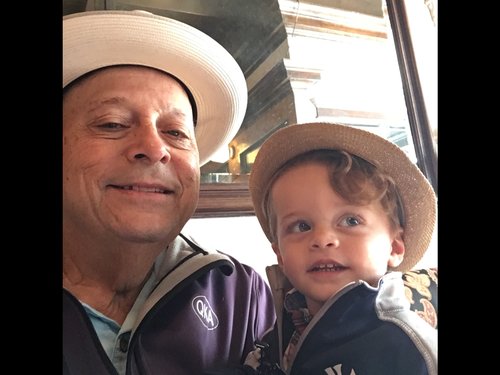 Birthday brunch with my youngest grandson, Rocco John Bernunzio.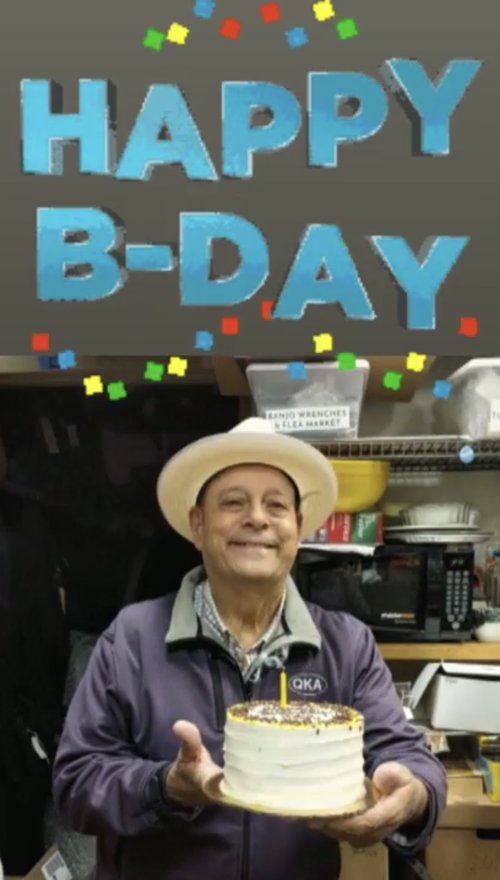 John's Corner October 15th, 2018
Hello folks,
After weeks of traveling, fishing and just generally living it up I am back to work and will be in the store this week. Julie is putting the finishing touches on our new residence and the kitchen should be finished soon. She has done an incredible job at making this place home.
At the end of the month we will be traveling to Bristol, Virginia for the 20th Banjo Collector's Gathering. We look forward to connecting with some good friends.
Thanks for all the birthday wishes on October 12th. Seventy-one has had an interesting beginning and promises to be as exciting as we are willing to make it.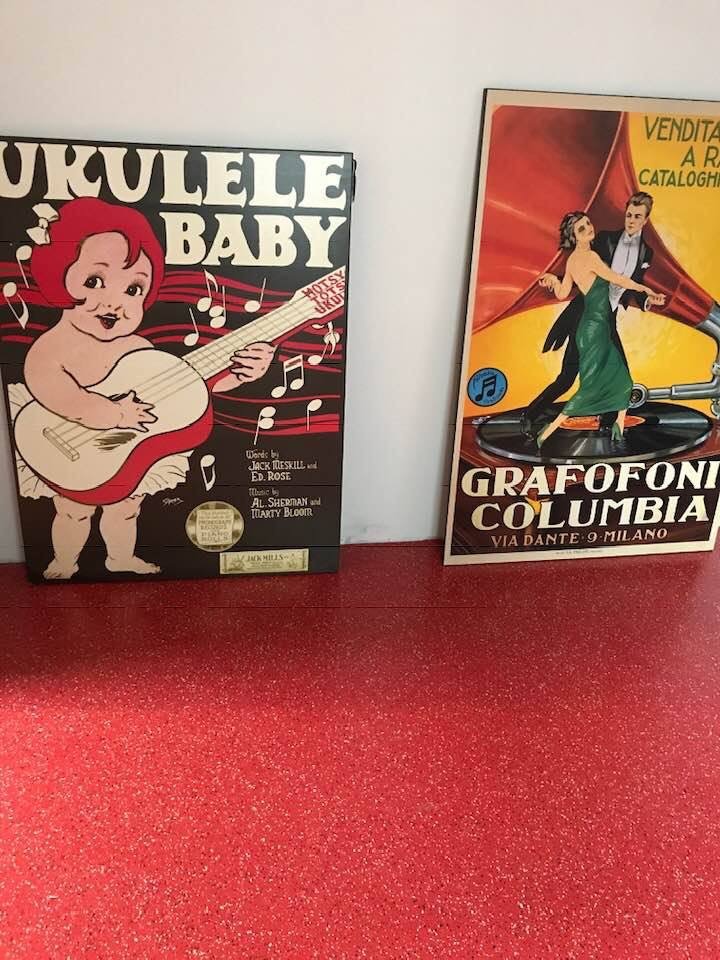 For my birthday, Julie let me pick out the flooring in the new kitchen! Now she is left to decorate around my unconventional choice!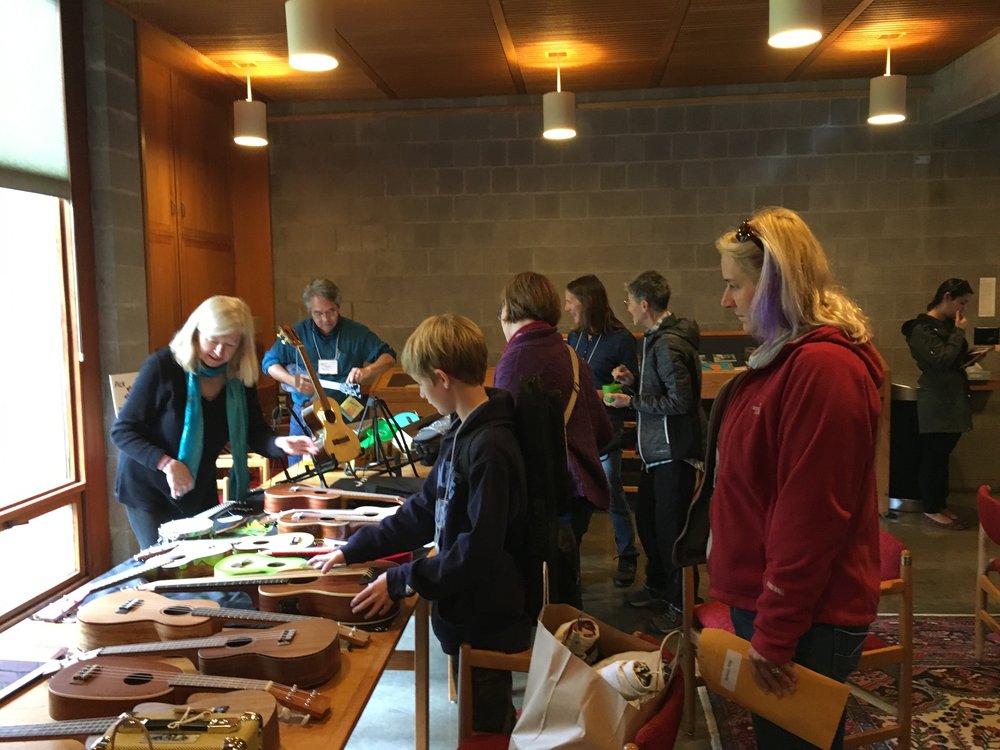 The "Raining Ukuleles" Was in an amazing success, raising several thousand dollars for people in need.