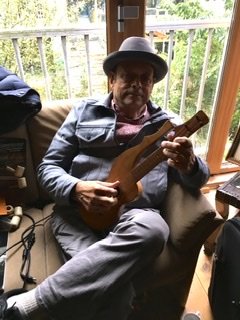 Knutsen harp uke...can we make a deal?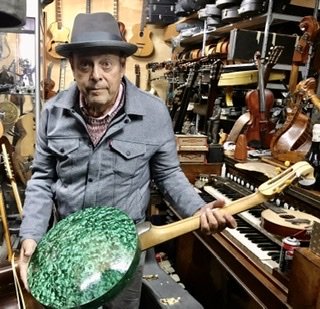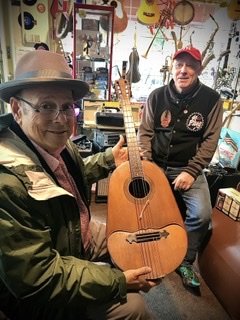 At The Plug with Peter Boelen....I couldn't resist!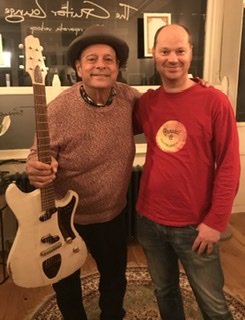 Panucci guitar builder Angelo van Merrienboer makes fine relic style guitars of popular American models as well as his own designs, all very thoughtfully crafted to feel like slipping into an old pair of jeans.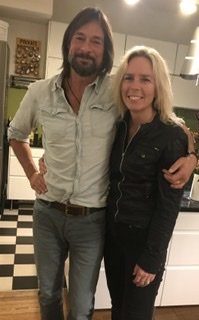 Paul and Pauline of Bees in a Jar. A young guy with great enthusiasm and a keen eye for vintage guitars
NEWSLETTER Soren Venema
October 14, 2019
Good morning folks,
Julie and I are winding down our stay in Holland. This past week we have visited a few great guitar shops here in the Netherlands. We spent a rainy afternoon in Amsterdam visiting "The Plug" and purchased a very nice Gelas six string guitar to complete our collection of those double topped French instruments. On Thursday we had dinner with, Angelo van Merrienboer and his lovely wife, Freija of Panucci Guitars/Guitar Lounge and Paul Hamwijk and Pauline of Bees in a Jar. Lastly we visited the venerable Søren Venema of Palm Guitars which now operates out of his house outside of Amsterdam since having a fire in the store five years ago. It was a worthwhile trek and we shared many stories and have lots of friends in common.
I also spent a great weekend for my 72nd birthday wow. Who would've thought. Once again kudos to the staff at Bernunzio Uptown Music for taking such unbelievable care of business while we were gone, and of course to my wonderful wife Julie for tolerating my flights of fantasy. We will be back in the store on Thursday....well, maybe Friday!
Sincerely,
John and Julie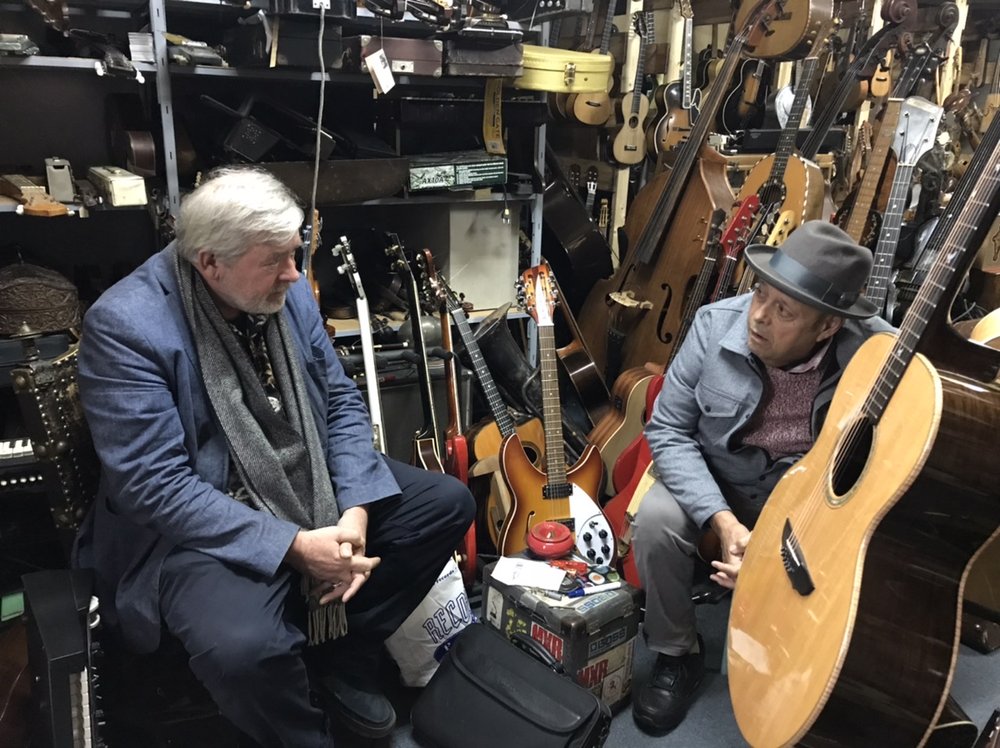 Søren Venema of Palm Guitars with John Bernunzio....together they have nearly 100 years of experience in antique stringed instruments!