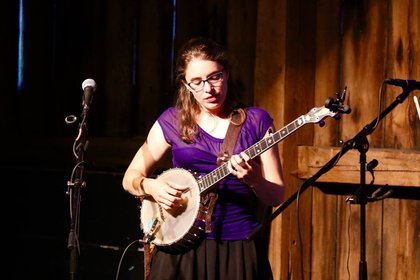 Michelle Younger's Clawhammer Banjo Workshop: Saturday, October 6 1PM-2PM. I'll be back for this for sure!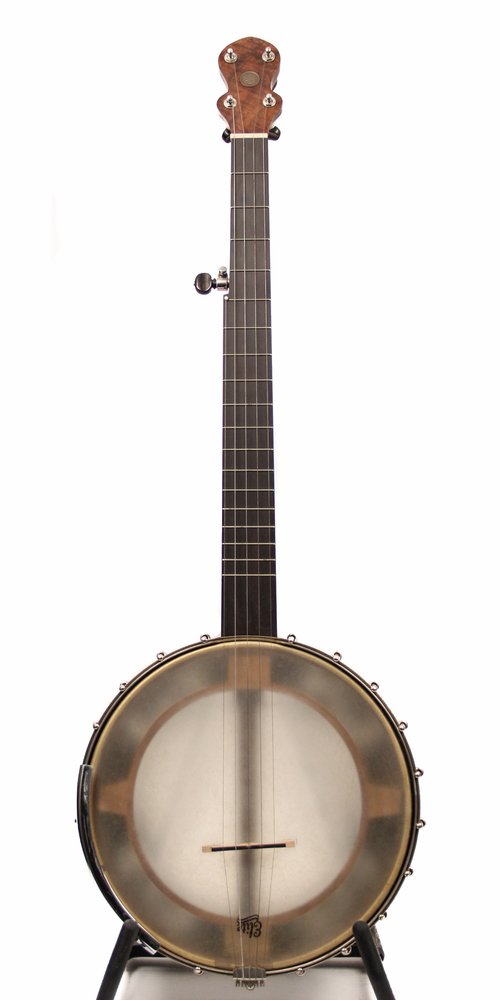 We recently received a consignment of great old timey banjos from modern makers....Chuck Lee, Brooks Masten, Doc's, Richard Brown, Van Horn and others.
Above we have a great old, "Yosco" rim with a new Brooks neck....fabulous!
John's Corner September 24th, 2018 Keuka
Good Morning Friends,
I have continued to stay down on Keuka Lake for the past week as Julie directs the remodeling our new home. This has given me plenty of time to fish, read, play banjo and reflect. As many of you recall two years ago we sold the mansion on East Avenue where we had lived and worked for 20 years. We hired a local antique dealer to sell off our vast collection of antiques and personal items. This was the beginning of a massive downsizing that many folks my age are going through. Added to the pain was the stark reality that very few things realized prices that we had hoped. So be it....everything was gone in three days. Every once in a while I reach out for something only to realize it is gone. There is a sudden feeling of angst, and then a soft smile. Half of owning a collectible item is the memories. You may sell the item but the memories you will have forever.
Many of our customers are reaching the point in their lives where they are considering selling their collection. We have handled the dispersal are many many collections over the years including a large portion of the fabled "Tsumura" collection. If you are considering selling a collection of musical instuments give us a call. We will treat you with respect, honesty, and understanding...and we will give a full appraisal and arrange transport.
The bounties of local food....corn, squash, peaches, tomatoes, potatoes....and our version of "surf and turf".....bass and bison or..."steak and lake"!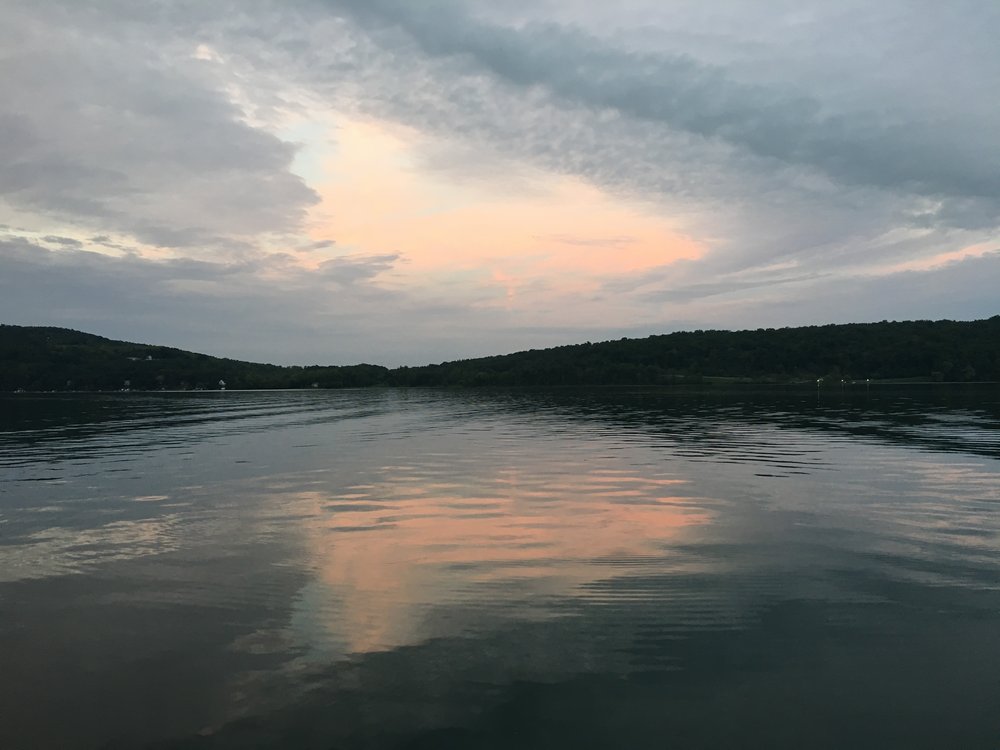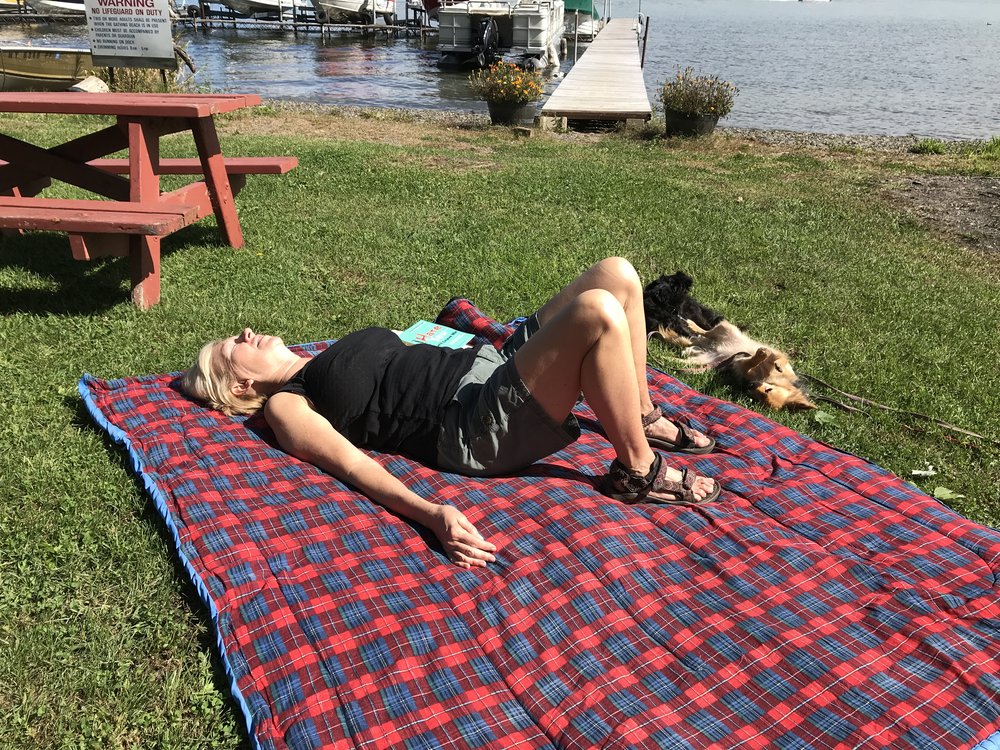 Julie finally relaxing lakeside.