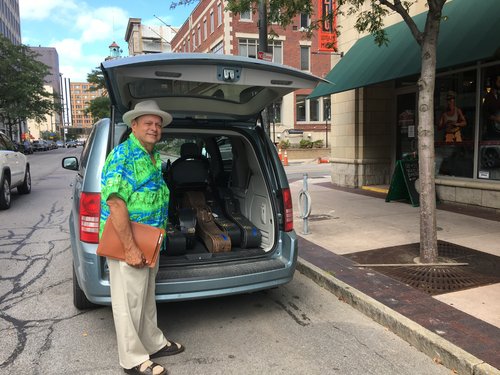 Returning from the road trip with over 30 new instruments for our inventory.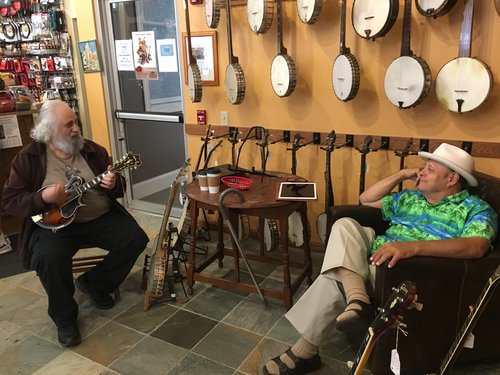 old, but not in the way...We got some time on Friday to visit with our old buddy Dave.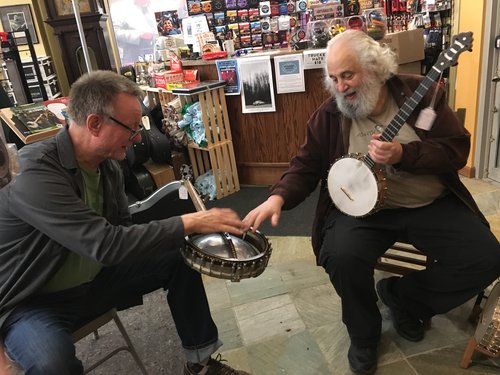 There's more to life than mandolins!
John's Corner September 17th, 2018 return from Maine
Good morning folks,
Well, after traversing the northeast for the past 10 days I have returned to an unbelievably well-managed store. So well in fact, I'm taking off again this week for Keuka Lake. Julie's little construction project on our new home is running a bit behind schedule so they will send me packing. I plan to do some fishing, some reading, and some banjo picking. It is a good life here on the Northeast. Of course our thoughts, prayers and donations go out to those suffering from the effects of the turbulent weather in the Southeast.
Julie and Ryan have really turn this store into a vibrant community center for music in the city of Rochester. On Saturday the store was packed with people. There were workshops and jams and people selling stuff. It is quite the place. In Sunday's paper there was quite the article about the store and our history. You can read it here.