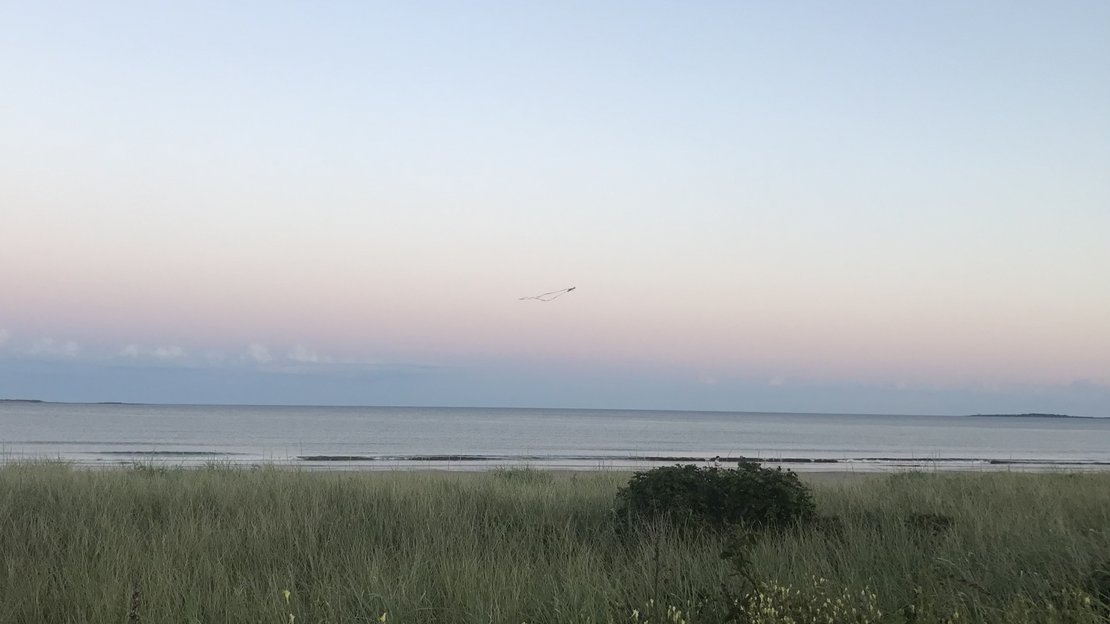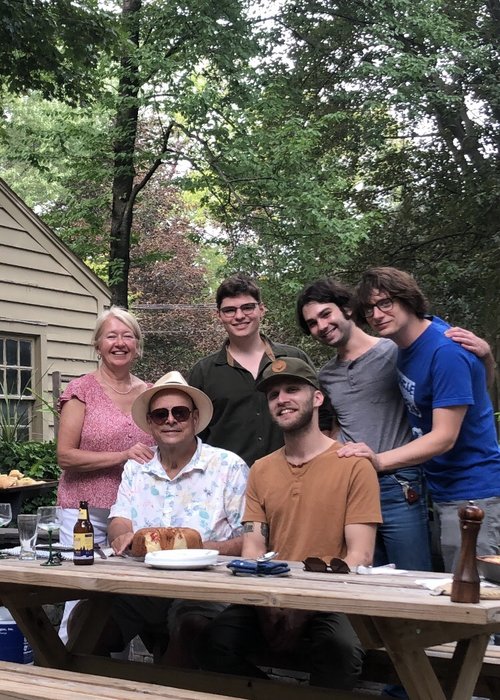 The crowning touch (desert) of our picnic was this cake that was given to me by my friend Chris Grassi. We visited him in Portland Maine and he presented us with this Italian ciambellone, a symbol of friendship.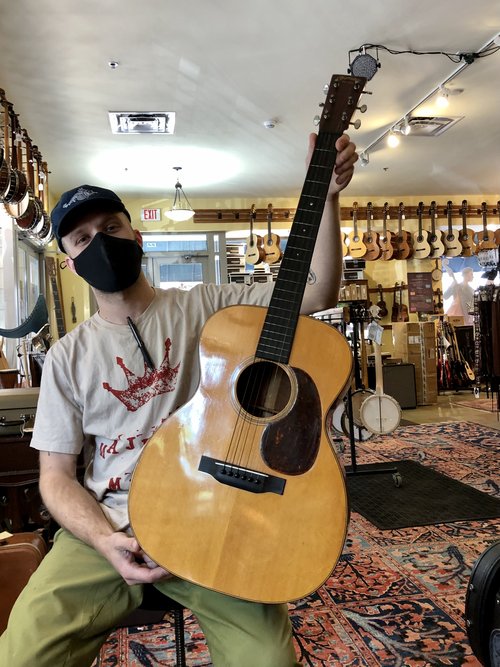 Oh, just another 1931 OM-18….This one has some interesting provenance. Ask our store manager and long time friend, Ryan Yarmel for details.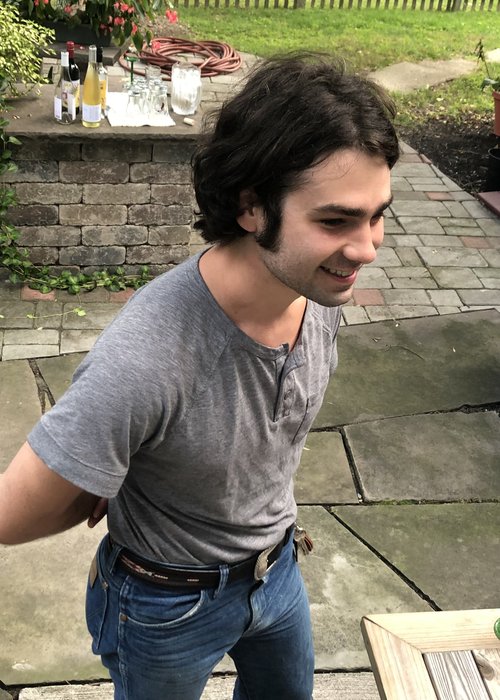 Alex Patrick….multi-instrumentalist, repair department and best smile.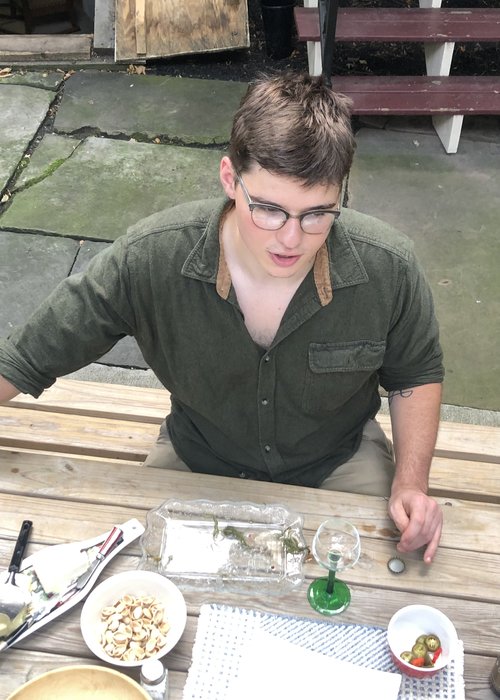 Lincoln All has just started working for us. After he had been with us for a month or so I thought I'd sit down and get to know him. The first thing he told me was he had actually interviewed me many years ago when I was a guest lecturer in a class at his high school. The class was "music business" and he has found his career.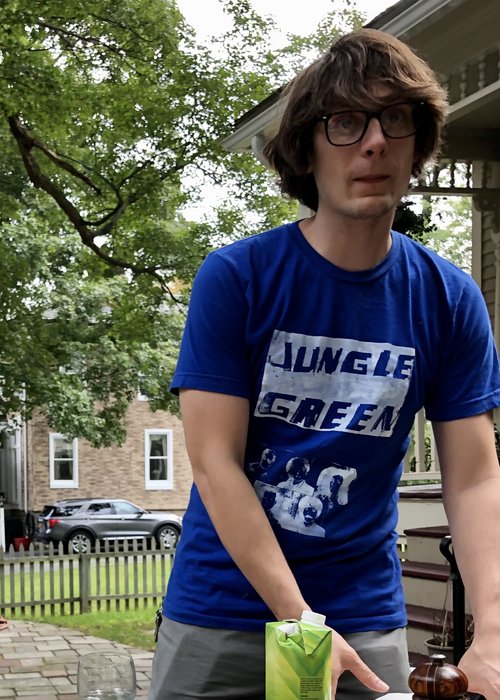 Overhand Sam Snyder is a legend in the local music scene. His credentials are endless and his kindness knows no bounds, although he is sometimes forgetful!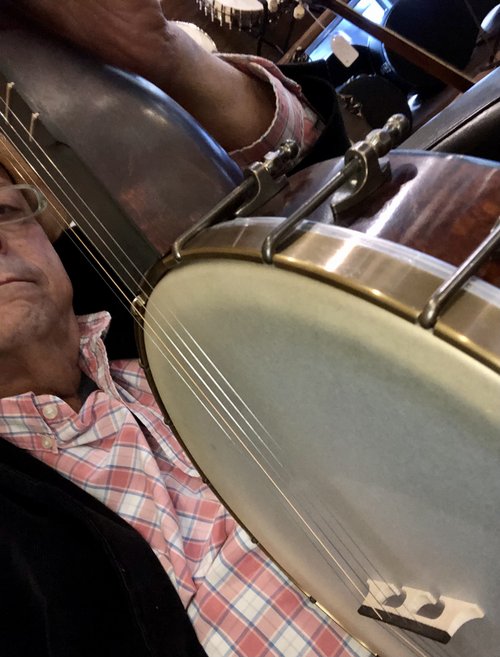 On Saturday after I unloaded all the instruments that we retrieved on our journey. Then I sat on my corner and played this new arrival that Ryan just picked up. It is a Pisgah banjo with a Dobson style tonering. It is really an unbelievably great instrument.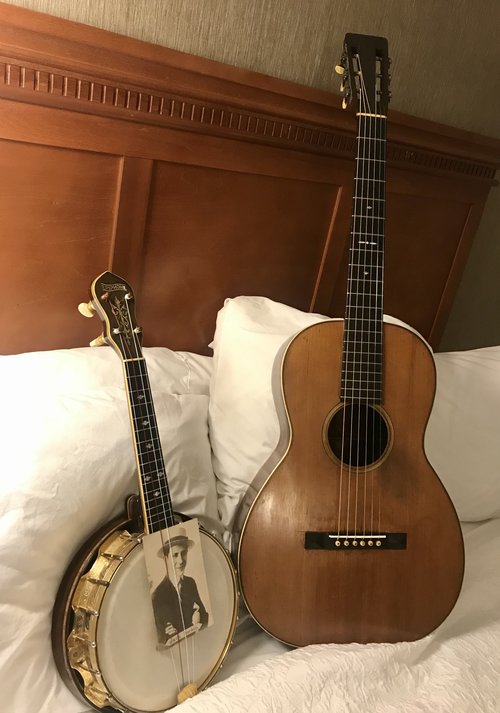 Martin made Wurlitzer and Epiphone presentation banjo ukulele.
NEWSLETTER cookout here in Penn Yan with our staff
September 13th, 2021


Good Morning Folks,
On Saturday we returned to the store after a week long voyage of vacation and vintage instrument round-up. We brought back some great guitars, banjos, amps and ukuleles. These all will be cataloged this week. I'll give some sneak previews in the photos alongside some highlights of the trip that took us 1200 miles through five states, four mountain ranges and a ferry across Lake Champlain. We got to visit with our high school friend Paul Engels who gave us a tour of Burlington, VT and treated us to a fine dinner.
On Sunday we had a cookout here in Penn Yan with our staff from Bernunzio Uptown Music. We have such an interesting gathering of young individuals who are now running the store along with Julie's business sense and my 50 years of experience. As I gazed around the table I tried to find a common thread in all these people. As we sat down to dinner we exchanged dishes as everyone had brought something to pass. In the course of the conversation we realized that all of us had brought a dish for which there was no recipe. I think that is a way all these folks live their lives. Recipes may be necessary for communicating something to someone else but recipes sometimes throttle creativity. These four very creative individuals put together some tasty dishes and some incredible conversation. Sam, Ryan, Alex, and now Lincoln have worked out keeping the business going strong throughout this pandemic. They have a recipe for success.
Sincerely,
John Bernunzio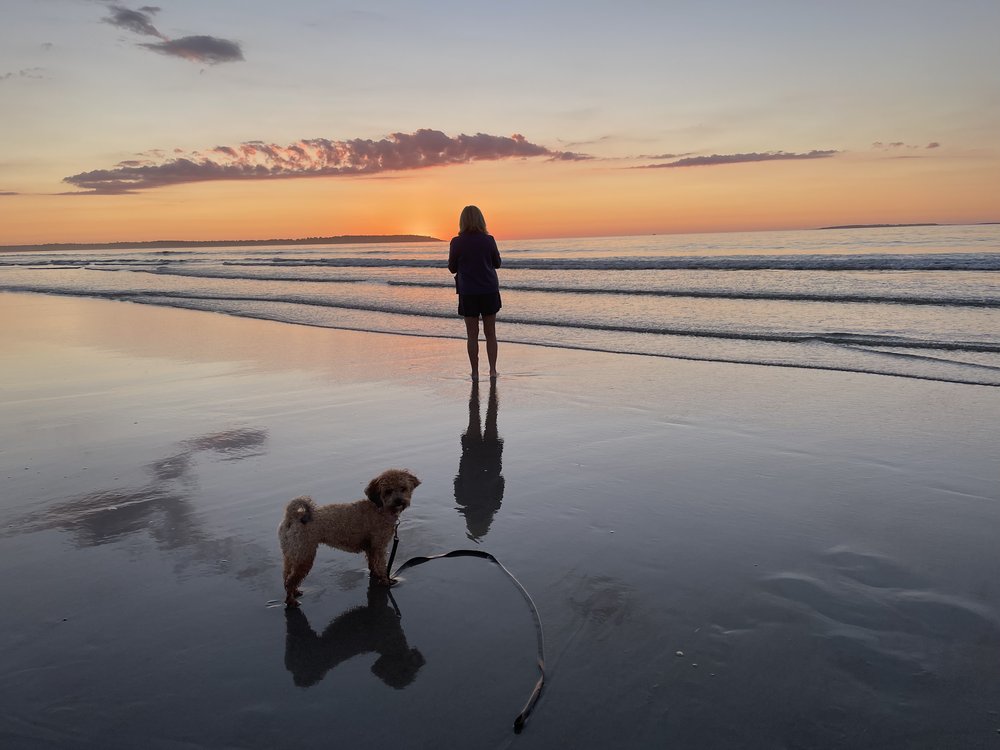 One of the highlights of the trip was the fact that we traveled with a dog. Not any dog but Penny dog. Penny is the faithful companion of our youngest daughter, Grace. Penny could star in her own movie. She is the most charming animal I have ever encountered. She absolutely made our vacation a delight. She was well mannered and welcomed at most of the hotels.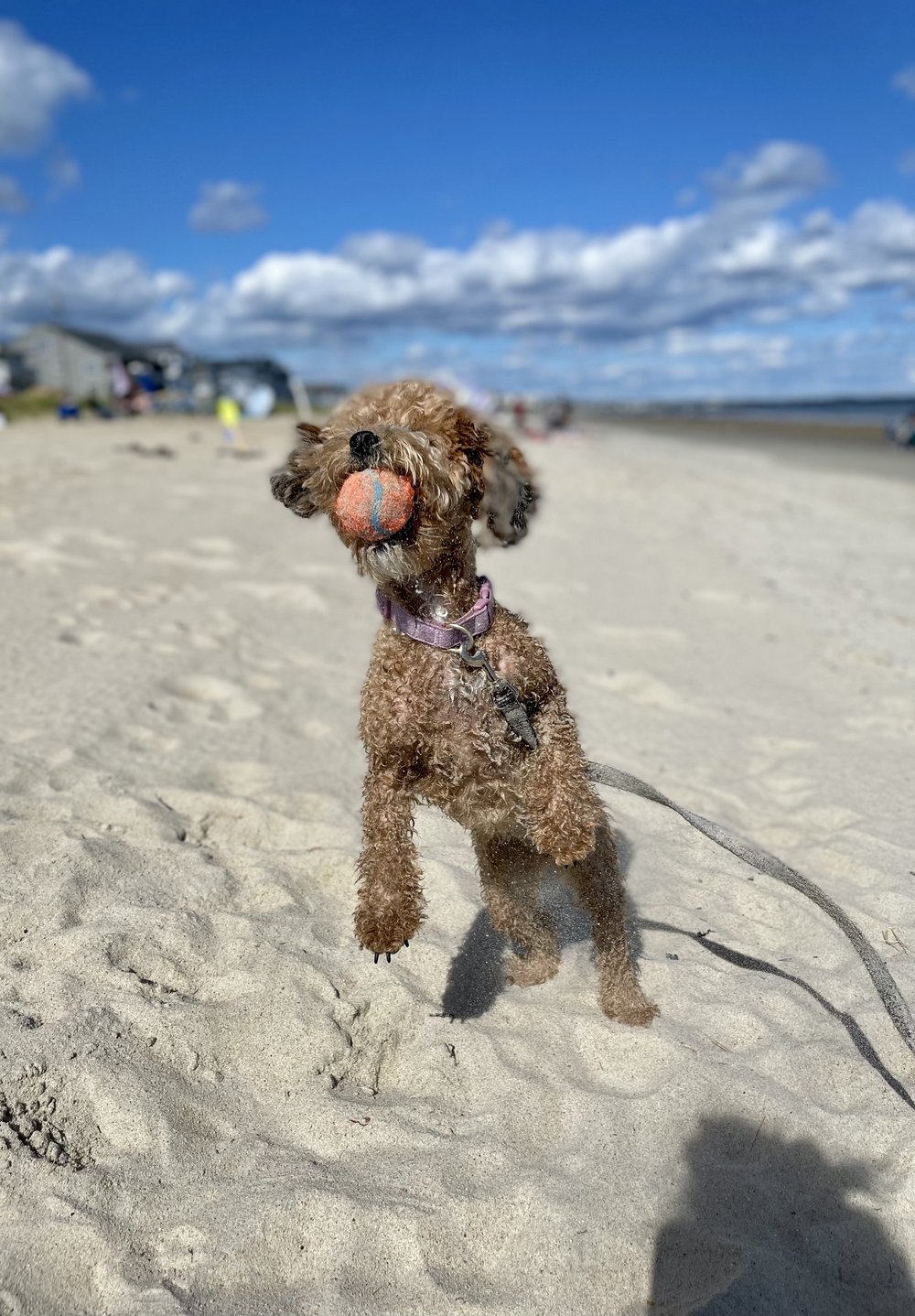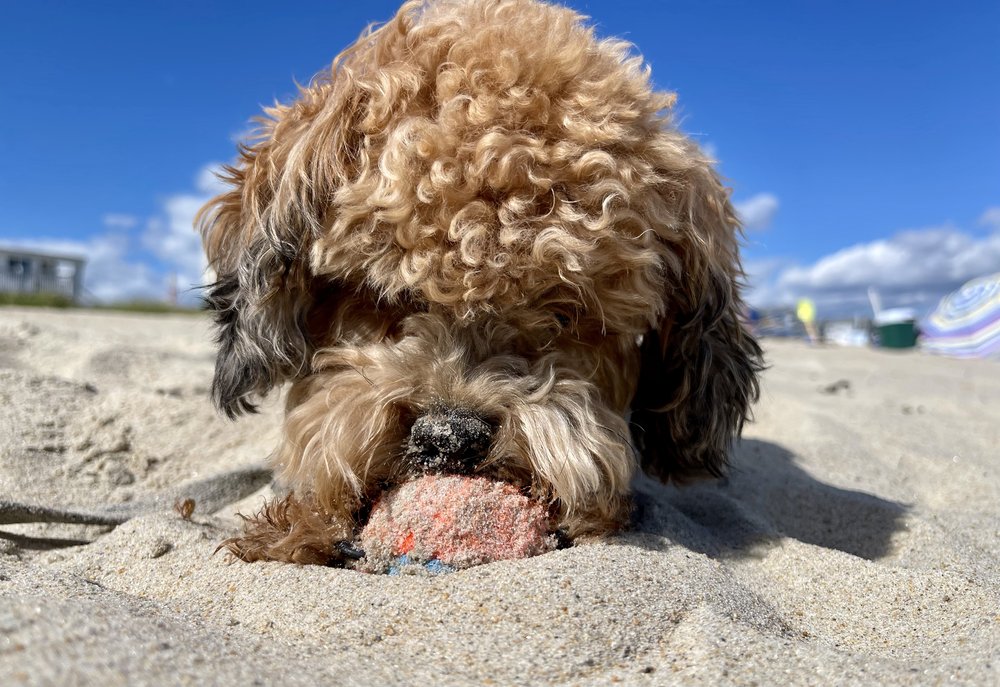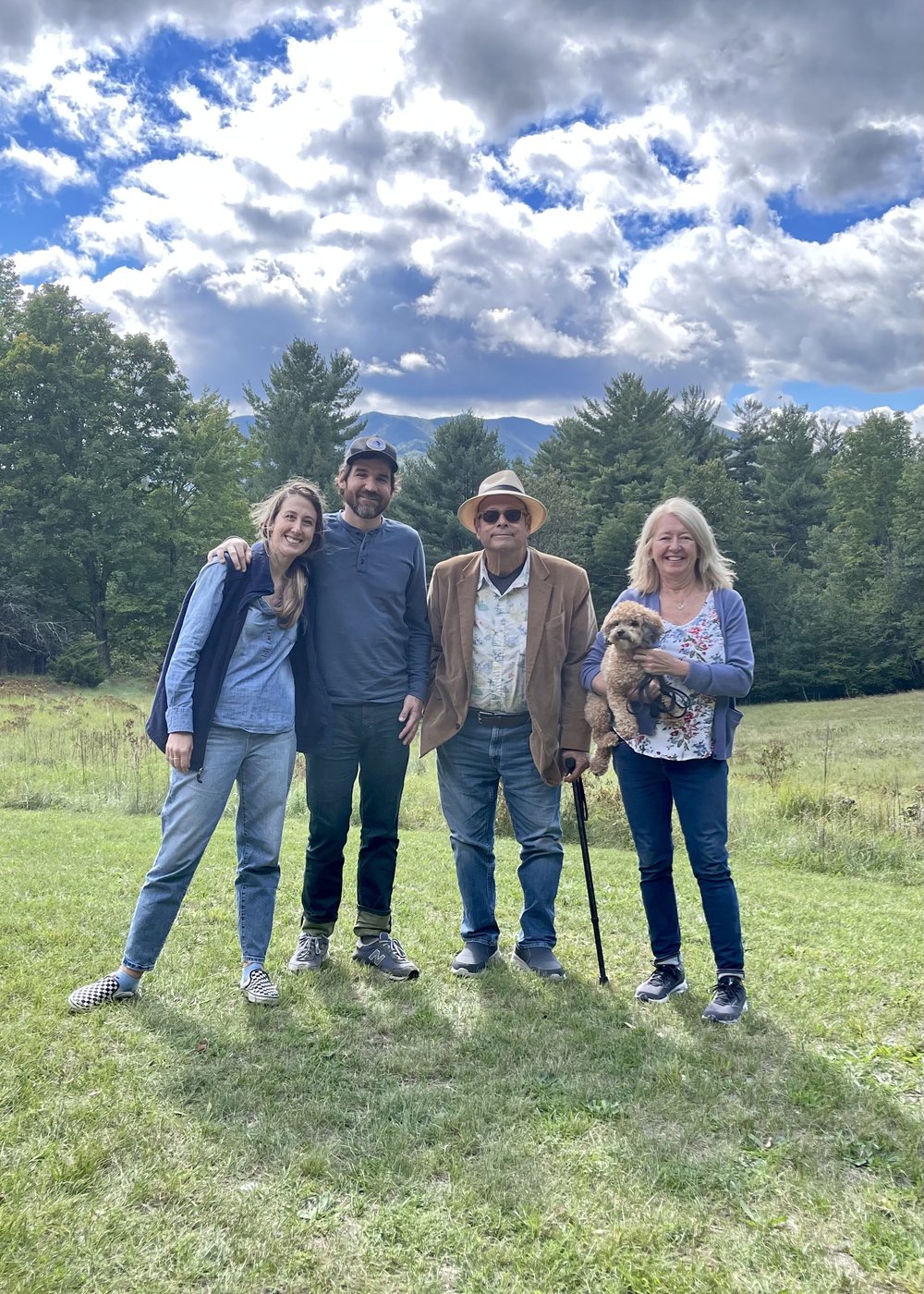 We had a chance to stop and visit our old friends Jess and Brent. They surprised everyone this year by up and moving from Rochester to the small town of Keene, New York in the upper Adirondack mountains.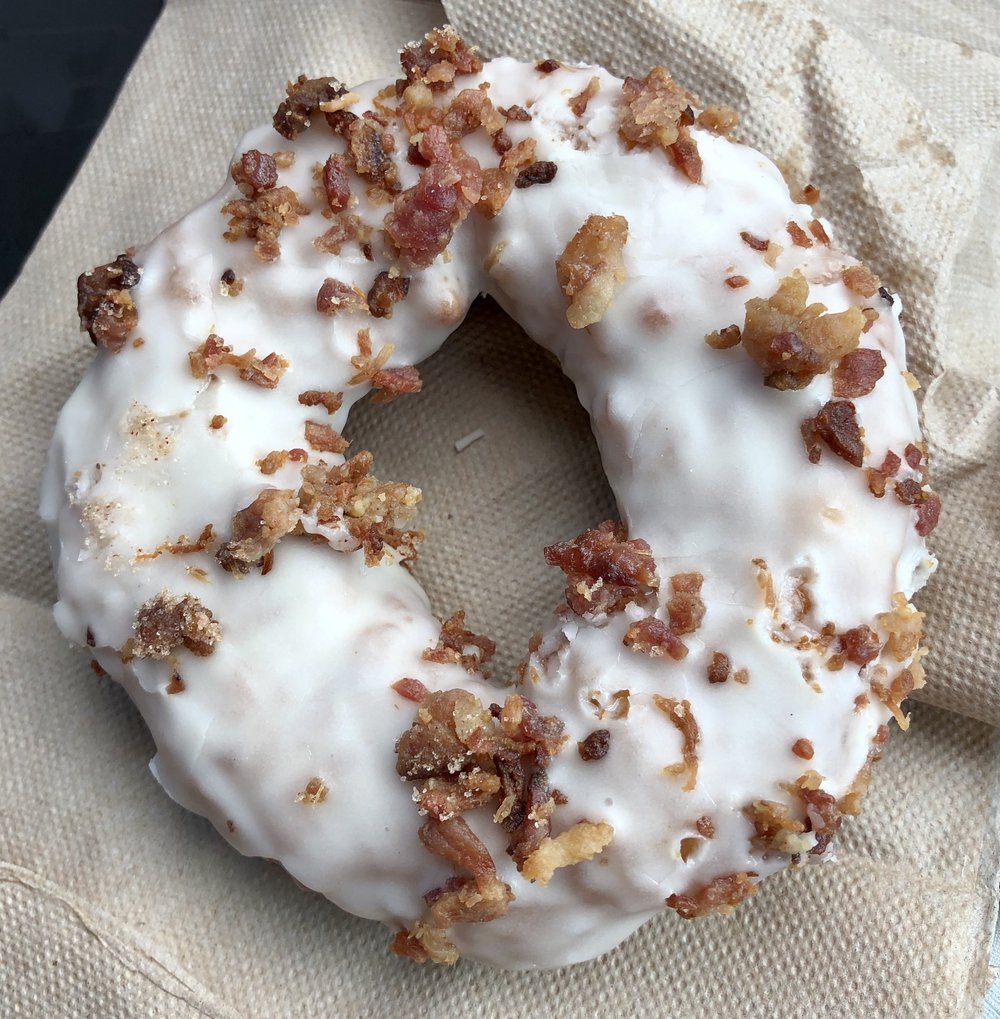 NO, I DID NOT EAT A MAPLE FLAVORED POTATO DONUT WITH BACON ON TOP. I would never think of eating such a thing.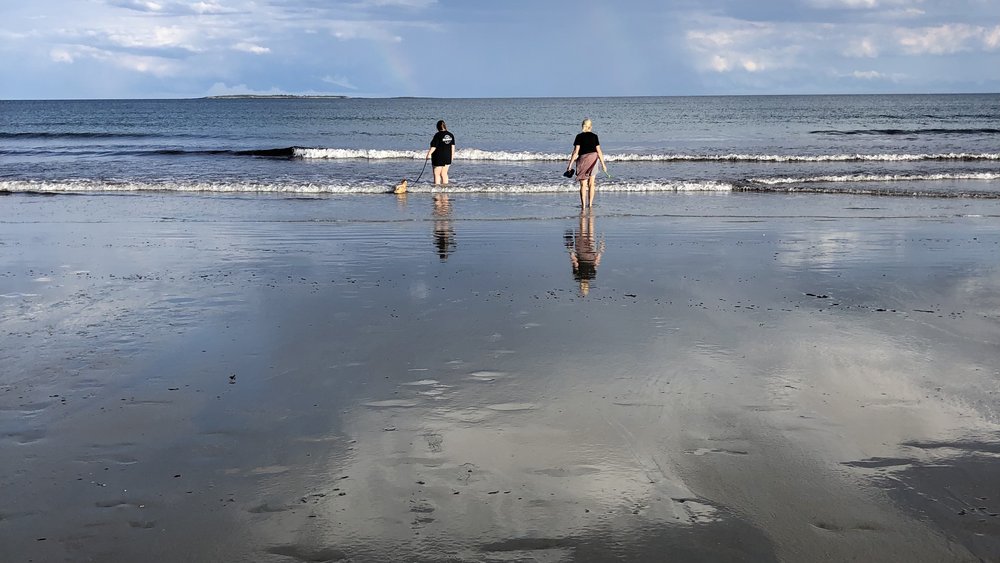 Old Orchard Beach the day after all the tourists left town. We had the beach to ourselves!