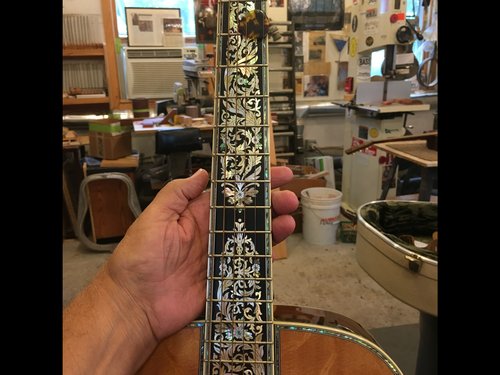 Some people say Dave's work is a bit over-the-top. So, you gotta problem with that!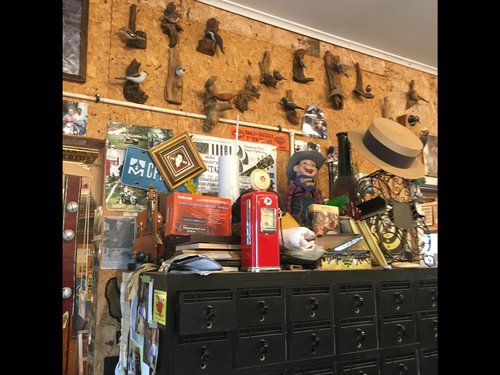 Dave's workshop is an organized maze of history and everything pertaining to fretted instruments and bluegrass music.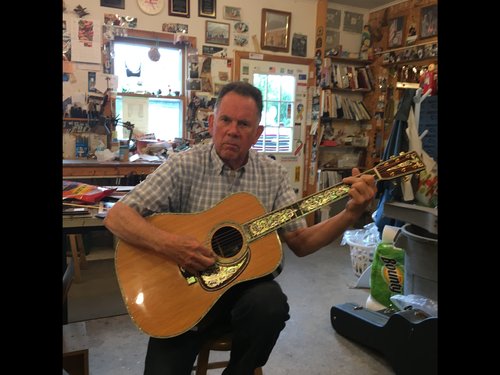 The master and the masterpiece!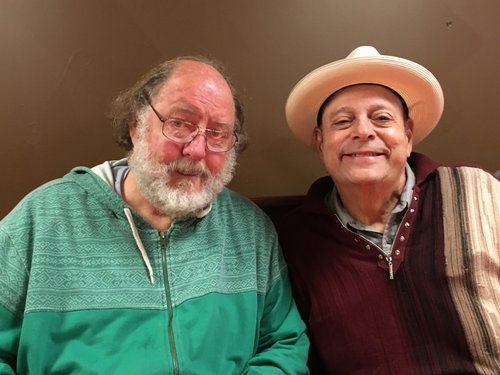 I was able to connect with my old high school friend Paul in Burlington Vermont. Oh the memories we shared.
John's Corner September 10th, 2018 Dave Nichols/ Long Lake
This past week we had the opportunity to visit our old friend David Nichols. David has operated his business, Custom Pearl Inlay, currently out of Malone, New York for 50 years. He is legendary across the acoustic music business as a builder and the artisan and a musician. His name is synonymous with the North Country of New York, but his fame is worldwide. David did much work for the Martin guitar company over the years. He was the original builder of the re-issue D-45s over 50 years ago. Nearly 20 years ago we sent our junior repair man "Robbie" to take a class with Dave and stay in Malone for a week. "Robbie" came back with a great guitar that he built and enough knowledge to carry him through a career over the past 20 years. David has taught countless people the art of pearl inlay and guitar building and he continues to work daily at a profession he truly loves.
I was also able to take the flight in Long Lake New York from the famous Helm family seaplane rides. I had often past this area and canoe trips as a young man. I had always thought someday I'll take this ride and I finally did.
Yesterday I picked up 20 banjos, a fine Gibson A-4 and two lovely classical guitars. I'm bringing them back to the store sometime this week. There's always time for business on a vacation.