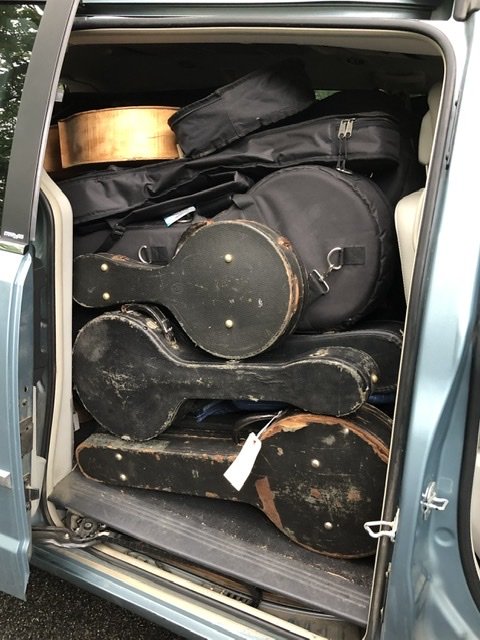 When we lived in the Netherlands as ever buyers of antiques, we filled up a 20 foot container with all of our various purchases. To save money, Julie packed the entire container herself. The international shipping company offered her a job! This is an example of her perfect packing.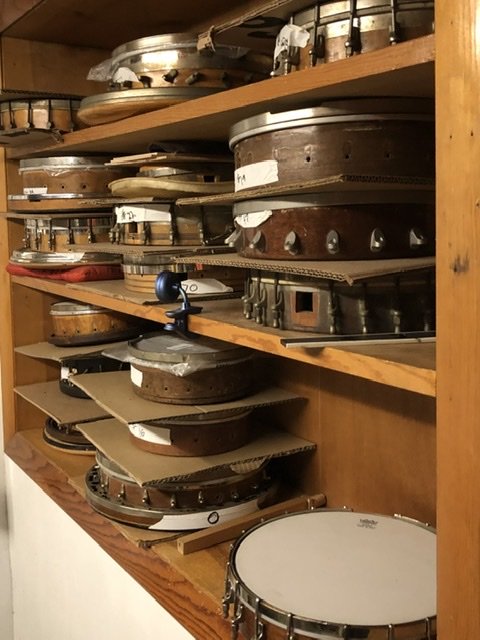 We purchased an entire collection of banjo parts, necks and old rims. These will be all offered on eBay. Follow Julie's auctions at seller name elleneast. Or link here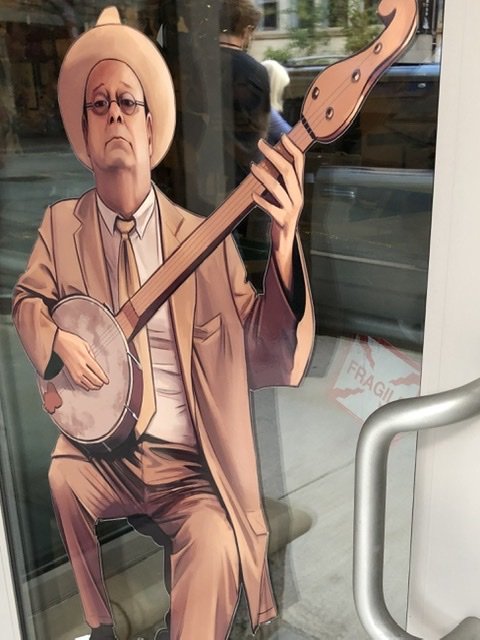 I'll be back soon. Anyone wanting to call about old banjos or old guitars or mandolins feel free to hit me up at 585-733-3429.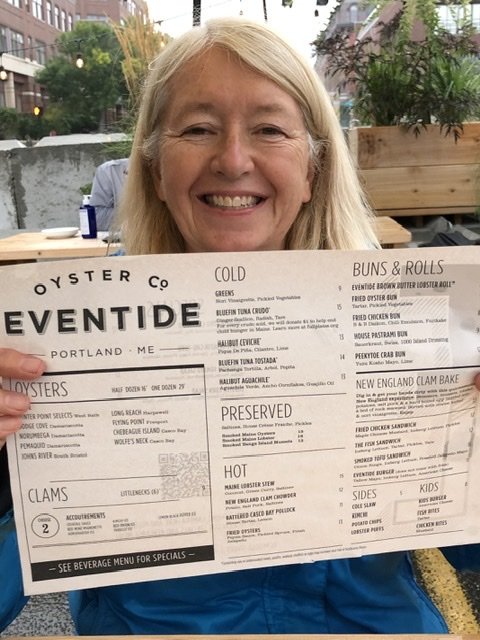 We had dinner at the Eventide Oyster Company one very rainy night. It is in downtown Portland. There was a line to sign up for a table and the seating was all outdoors on wooden picnic tables with flimsy umbrellas. They took our number and sent us a text when our table was ready and again we stood in a line, in the rain. We finally got our table and they tried to dry it but it was soaking wet. By the time we finished the dinner our clothes were wet but we had one of the finest dinners we had ever experienced. All around us people were enjoying the most amazing seafood with smiles on their face and soaked bodies...it was quite a scene.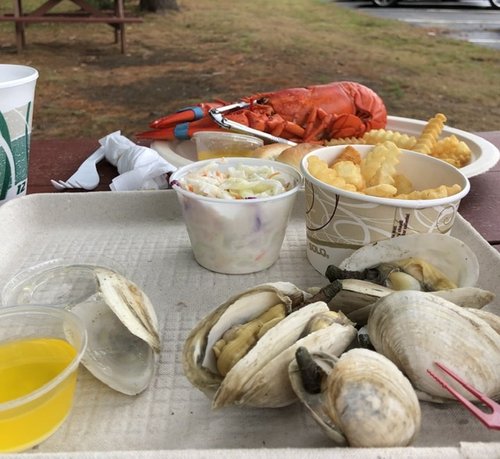 No trip to New England is complete without lobsters, steamers and chowder. We certainly did indulge but it was fun.
Newsletter road trip and Banjo purchases
September 7th, 2020
Good morning friends,
Julie and I returned to Rochester on Friday after a 10 state, 1400 mile, five day worldwind tour. Julie did all of the driving and I must say I always felt safe. We motored through Pennsylvania down to Annapolis, Maryland where we picked up about 20 fine instruments. From there we journeyed to New Jersey where we bought out a large collection of parts including many old banjo rims. We moved on to Massachusetts where we met with a good friend and picked up two fine Gibson flattop guitars. Our next stop was Portland, Maine where we loaded up another 15 fine, open back banjos by various modern makers. Our final stop was in Schenectady, New York where we picked up one of the finest modern Martin's, a Paul Simon signature series, that we have ever played.
Now, back in Rochester, I find myself in the familiar corner. Julie and I spent the weekend at the store. We had open hours on Saturday and it was quite busy. People did practice safe distancing, sanitizing and mask wearing. It was a little unusual but being back in the store brought back that old feeling. I really enjoy being around all the instruments, it has been my life for so many years. I intend to finish out the fishing season down at Keuka Lake but I will be back on weekends. By October I plan on being back in the store.
Sincerely,
John Bernunzio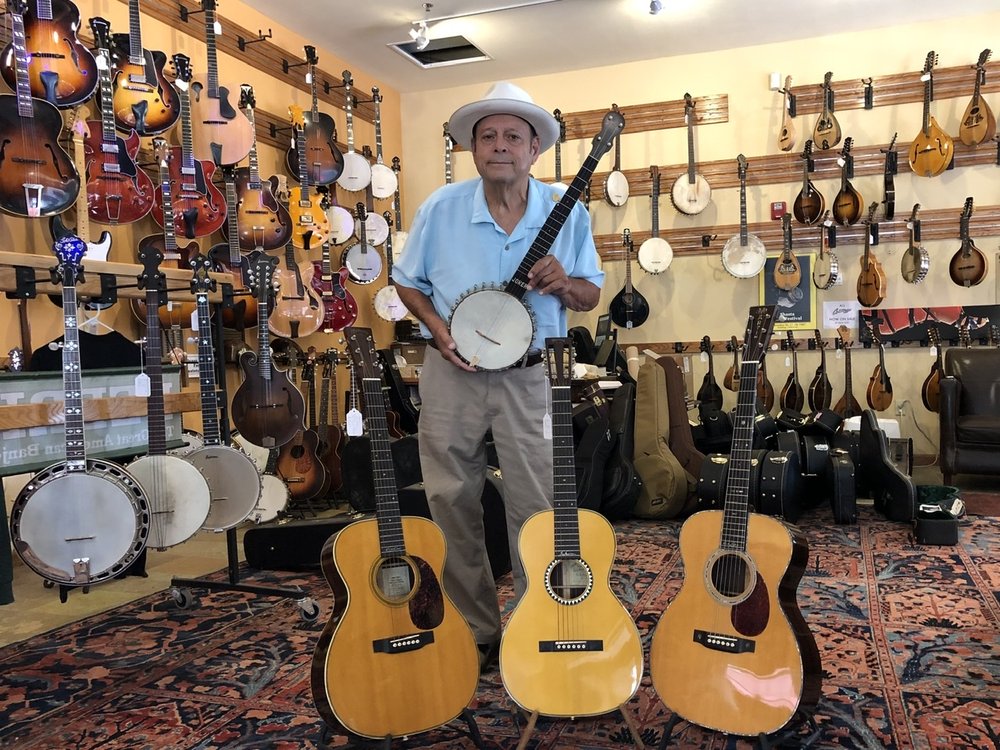 Among the great acquisitions that we made this past week is this trio of Martin artist signature series guitars: Eric Clapton, Ian Anderson, and Paul Simon. Just ignore the joker posing with them!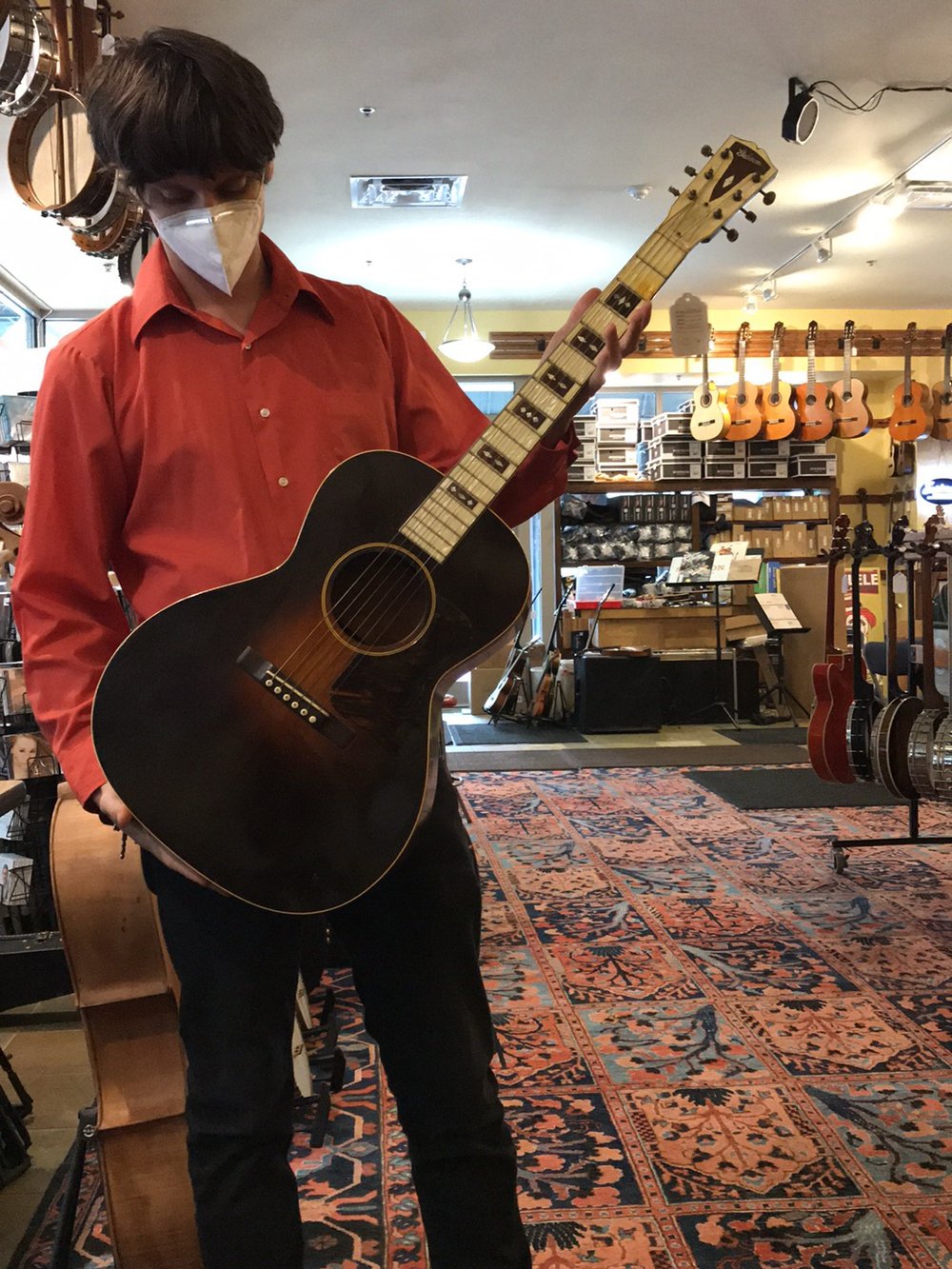 Overhand Sam gives a glance at Gibson Century of Progress....and then I had to tell that story to everyone.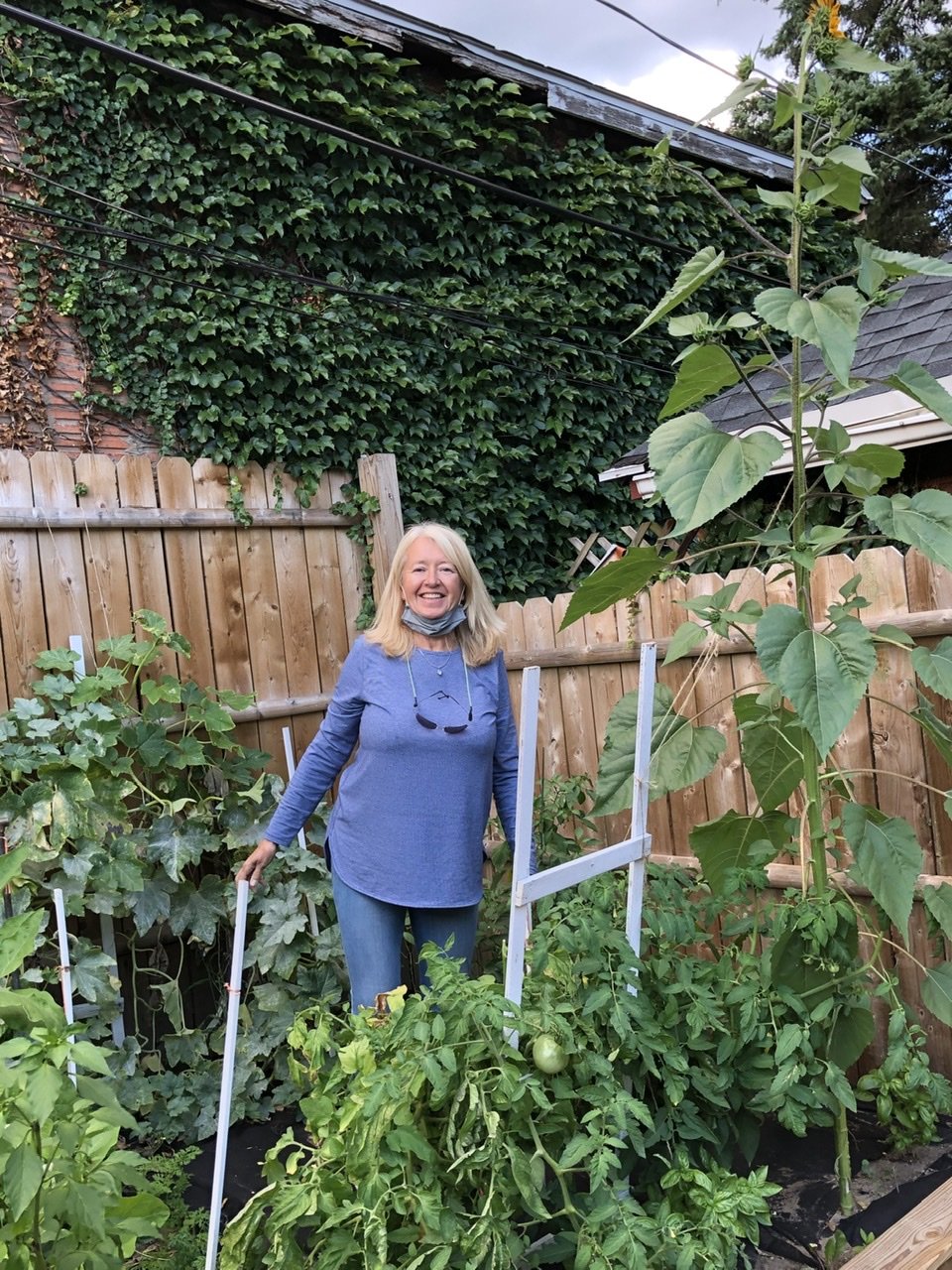 Julie had to get back to her garden. Her sunflower is getting out of control. It may be a candidate for Jack and the beanstalk!