i'm ready for whatever is out there!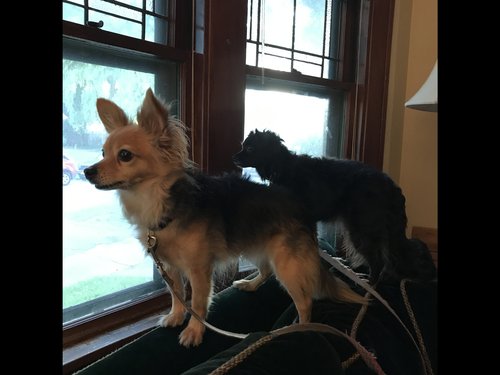 Ike and Tina guard explore the new neighborhood.
John's Corner September 3rd, 2018 Trip to Black Lake
Good Morning Folks,
Today is Labor Day and the store is closed. Labor Day is the unofficial end of summer and fall activities, such as school and sports are under way. There are lots of "back to school" activities and the store has been very busy.
Julie and I have moved into the new "digs" on Grand Ave., but, as expected, the mechanics are far from complete. Julie and her crew are busy remodeling the kitchen and bath as well a general sprucing up of the entire property. It will take at least another month before we can start calling this address "home".
So, with the store abuzz with activity and manned by a stellar crew, and Julie doing her "Italian contractor" thing I have felt the urge to travel. I have packed up the trusty van with a banjo, fishing gear and a copy of Jack Kerouac's "On the Road" and that is what I intend to do. This morning I head out to Black Lake up in the St. Lawrence region where the bass grow to the size of watermelons! From there I plan to "fish" my way across the Adirondack Mountains and then further East towards New England. I will be posting pictures and anecdotes on Facebook along the way.
Happy Trails,
John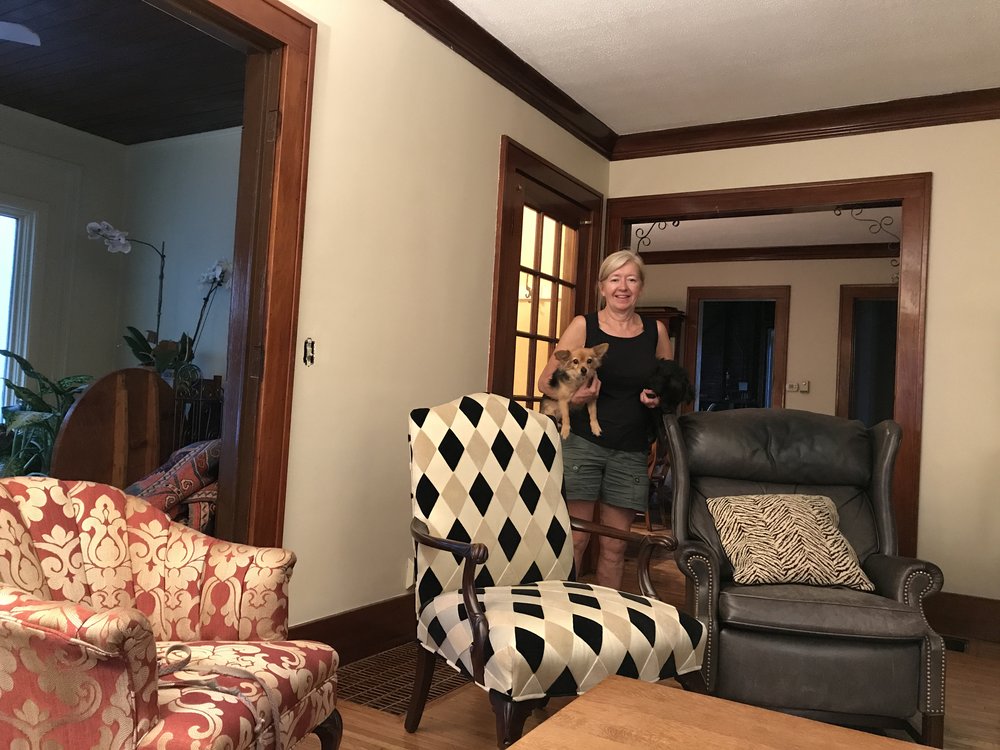 Julie show the dogs the new digs.
The end of the season for the beloved Rochester Red Wings.