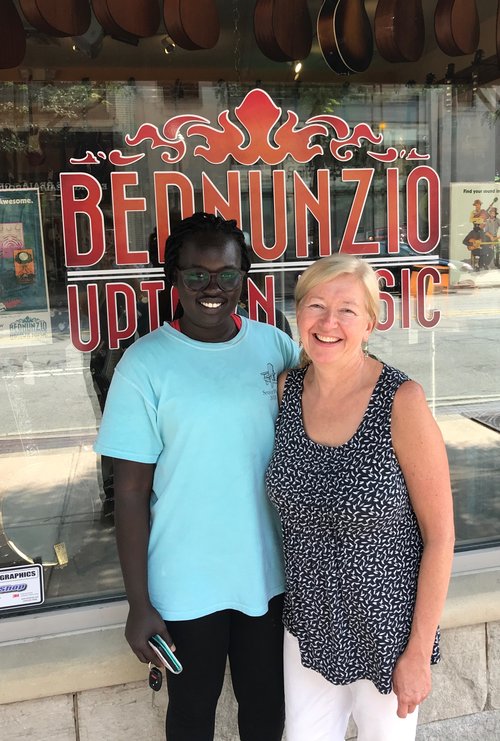 John's Corner August 20th, 2018 Victoria Deng
Good morning folks,
This week Julie and I had the great fortune of catching up with an old friend. Victoria Deng was 10 years old when she and her family came to America as refugees from South Sudan. Their entire family was housed in the church across the street from us when we lived on East Avenue. After the death of their father, the four children and their mother had walked 1000 miles from Sudan to Kenya and lived there in a camp for several years. When the family finally got clearance to move to America they landed in Rochester, New York. Julie help the children navigate the school system and they were accepted at the Charter School at the Rochester Science Museum where they thrived. Victoria has just graduated with honors from St. Lawrence University. Among her many accomplishments are the mastery of several languages and internships in Europe, South America, and Washington DC. She said she wants to eventually work in the state department but felt that now that she has graduated, she should give back a bit to the world. She is beginning a two-year stint with the Peace Corps in the Dominican Republic. One more way young people are working to make America great!
On a sidenote, early when the family had arrived, they visited our home. I asked her brother if he knew what that stringed instrument was in the corner, (of course it was a banjo). He promptly replied, "Certainly, that is a banjo". I said you know about banjos in Africa? He said yes, but there they're made of empty 5 gallon gasoline can, an animal skin and a broomstick! So much for my discovery!.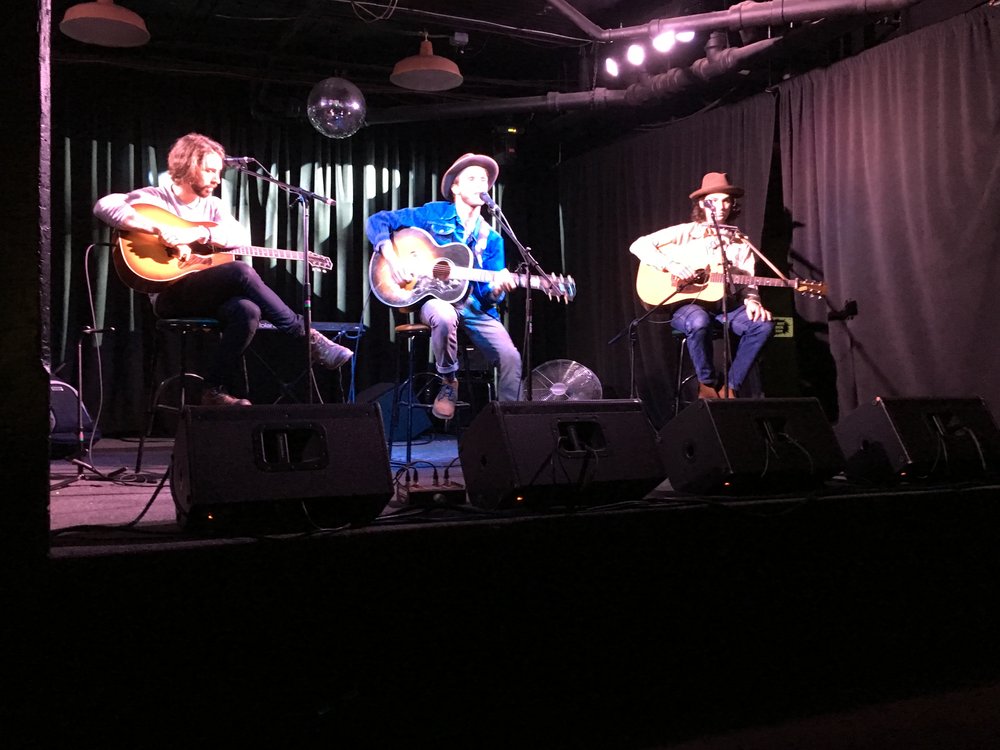 On Monday night, the "Uptown Boys" , Ryan Yarmel, Alex Patrick and Zach Kochan gave a performance as singer songwriters . We have some amazing talent at our store! And of course some amazing guitars on stage. I wonder where they got them?