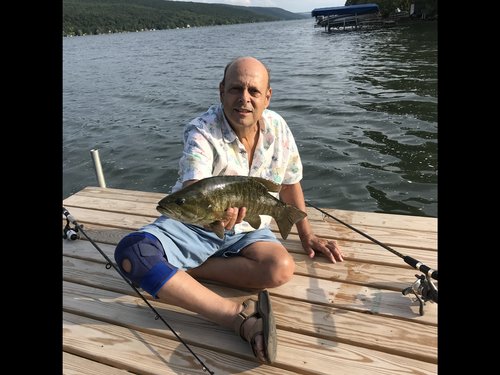 a beautiful small mouth bass off the dock.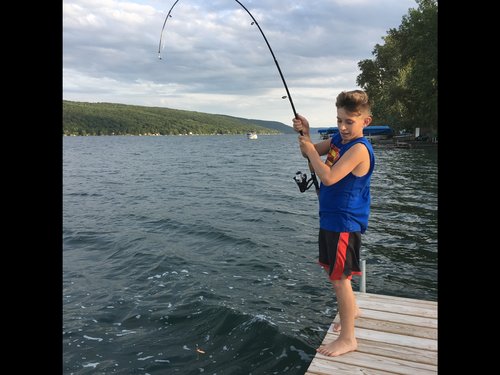 Here lands a catfish and the cottonwood is high.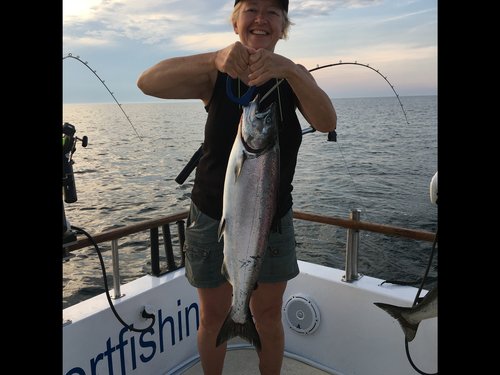 August 19th, 2019 fishing in guitars
Good Morning,
This past week was a beautiful blend of business and pleasure. After pouring through some great instruments that Ryan had procured, Julie and I headed down for a few days of rest at Keuka Lake. The temperature of the water was fantastic. We swim, we kayaked and we fished....boy did we fish. We have always had a knack for blending fishing for instruments and fishing for, well…fish. We always like a balanced pairing of the two whenever the opportunity provides itself. With my grandson, Henry by my side I landed two beautiful small mouth bass.
On Saturday we obtained several choice pre WWII guitars that reaffirmed why we got involved in this business in the first place. Fishing and finding great guitars it's what we love doing. So coming up this week we will be showing off some great new finds including a 1936 000-18 that sounds like heaven, a Martin 1-17 which is perhaps my favorite little Martin, a Recording King flat top, a Gibson Scroll guitar, a K-2 mandocello and much, much more. We ended the week even more delightfully with the trip on Lake Ontario where Julie taught us how to catch King Salmon!
Best regards and have a great week,
John and Julie Bernunzio.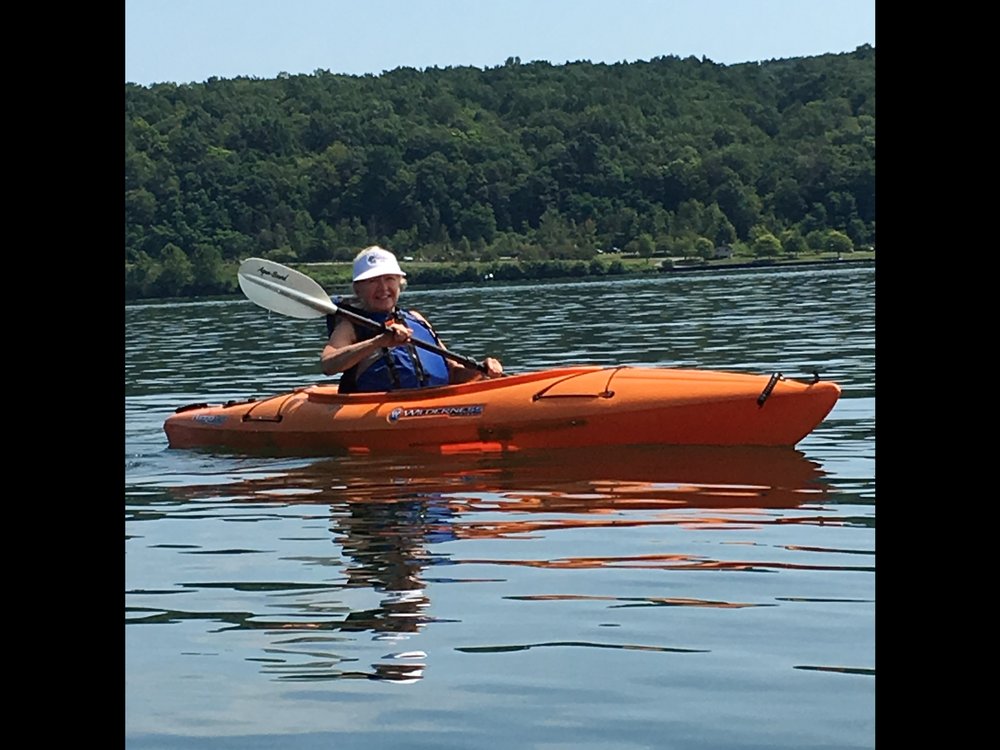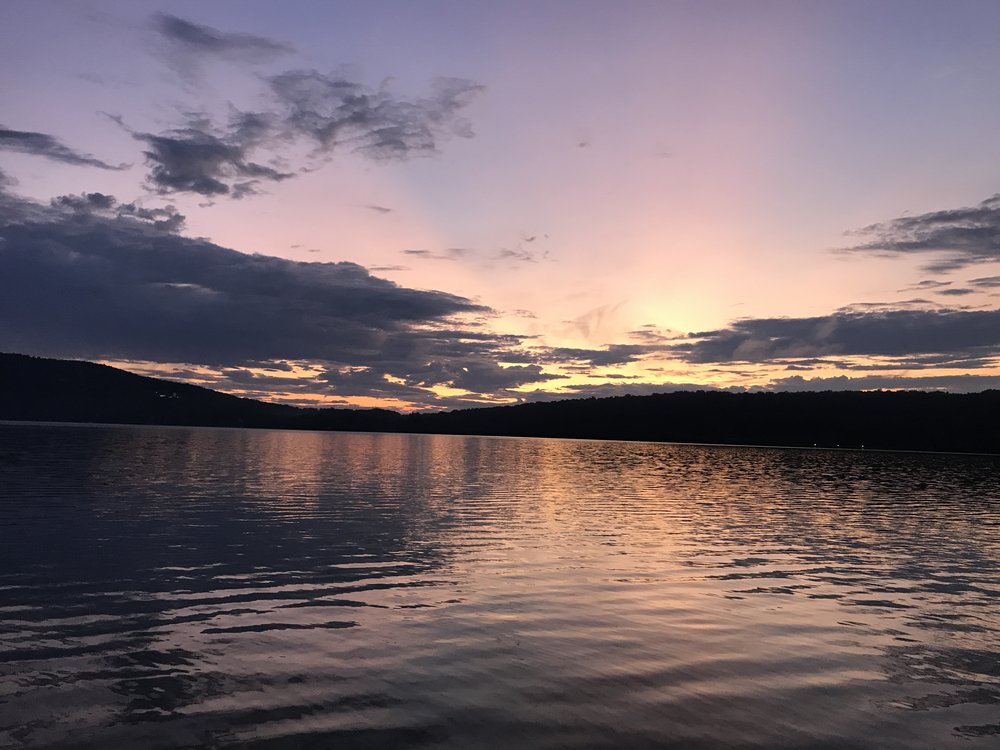 The calm waters of the "Crooked Lake".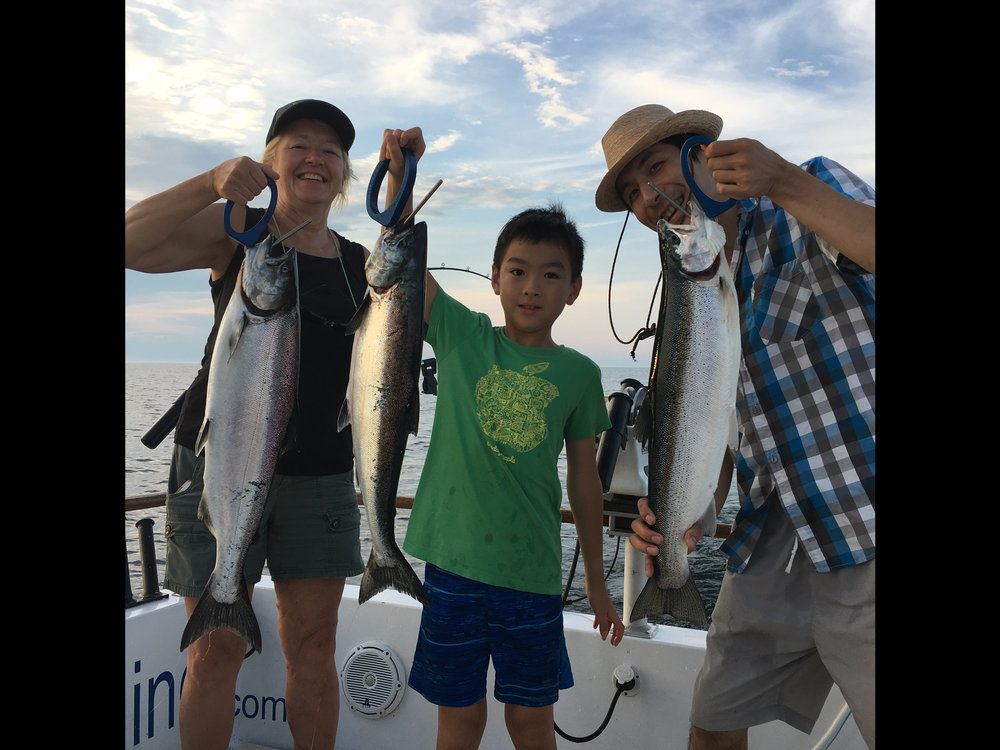 it wasn't the most productive outing but two nice Kings and a Steelhead will make for some great barbecue.