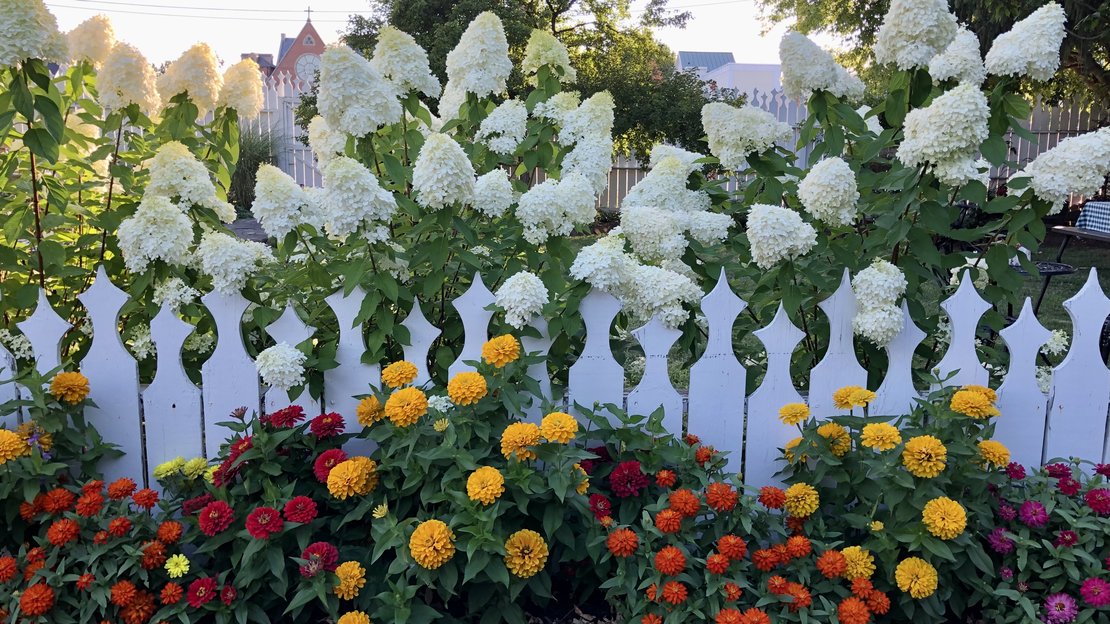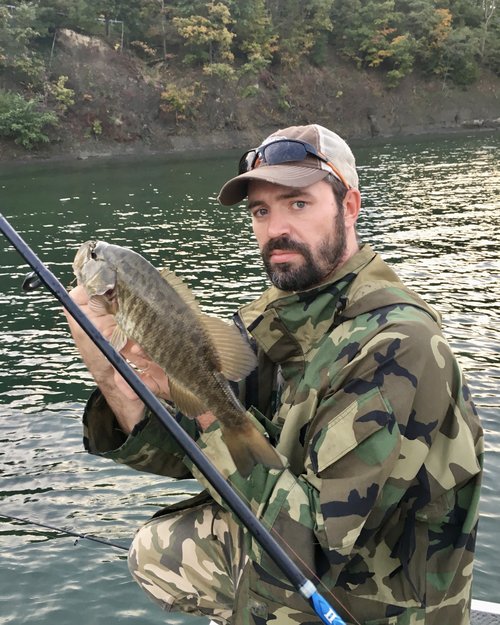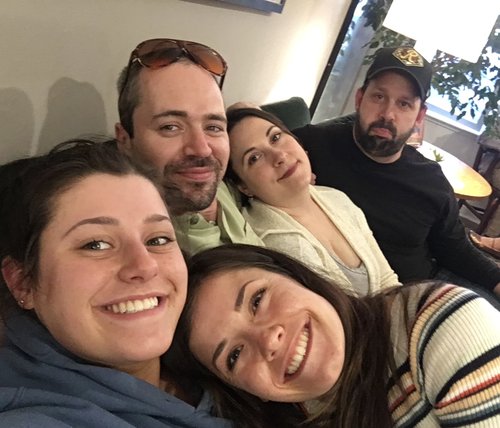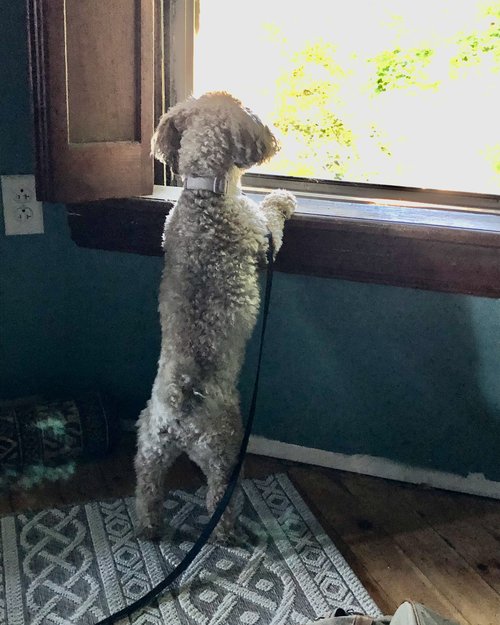 Penny looks out the window waiting for her mom, Grace, who is in Cincinnati on vacation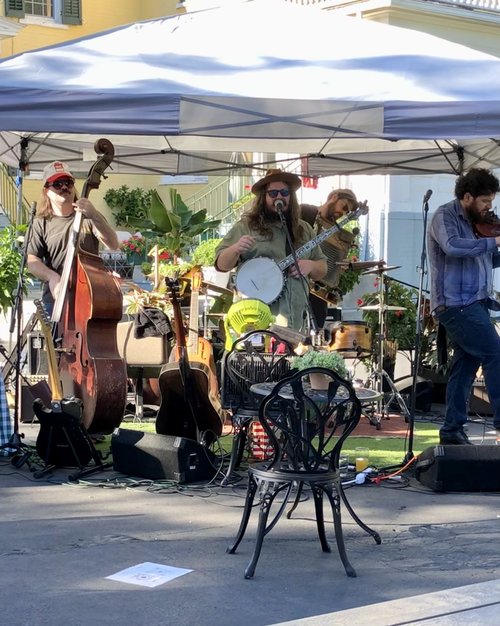 On Saturday I did all I could to get down to Laurentide Brewery to see the first set of Tyler Wescott and Folkfaces. Tyler has organized a great festival coming up at the end of September and early October. There are workshops and concerts from all kinds of local bands. Check out the Folkfaces Festival here: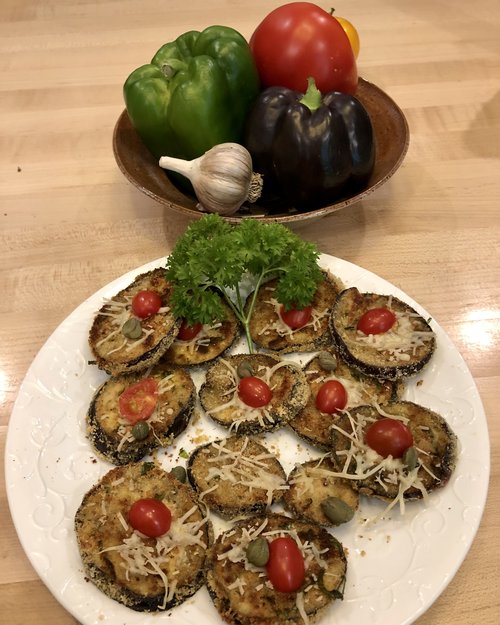 Despite my limited mobility, I was still able to make a tasty little appetizer out of vegetables from our garden.
JOHN'S CORNER
August 15th, 2022
Today is the big "40" birthday of our middle child Benjamin. Last week I received an unexpected call from him, as I have not heard from him in quite some time. He said was severely injured in a motorcycle accident with extensive damage to his knee and multiple skin grafts. I was really taken back, because it had been so long since we had spoken. Additionally, I've been dealing with so many other medical issues myself. He needed a place to stay and recuperate. As I've told all my kids, the door is always open. So he is here recuperating at our house in Penn Yan. Now Julie is playing nurse to two people as I have still had considerable difficulty recovering from the fall that occurred two weeks ago. I have had extensive x-rays and other kinds of probing examinations. There are no broken bones. My appointment with my spine doctor is on Wednesday and that will tell what is the next course of action. My future travel plans are very nebulous at this point as I've experienced continued lack of feeling in both legs and feet.

I have taken an excerpt from one of my John's Corners from two years ago as a little background about Benjamin.
"Today is the birthday of my middle child. Many of you have followed our family saga and know that Julie and I have five children between us. When I met her I had two children from my first wife, "Sunnee" McCourt who passed away in 1983. Julie had her son Benjamin who was two years old at the time. His father was mostly absent and he quickly became "my boy". Putting two families together was not without its struggles. We tried to unite the family when we moved, all together, to the Netherlands in 1985. Two more children came our way with Rose being born in 1989 and Grace arriving in 1997. That firmly cemented Benjamin as the middle child.
Ben has been in and out of our lives for most of his teen and adult years. He recently resurfaced for his birthday, as he does from time to time. We had a great reunion. Ben was a gifted child who was able to read at age 3. He was charming and an amazing conversationalist. He also suffered in school from many difficulties. Some were diagnosed and others were not. We tried every conceivable avenue to help him but most were dead ends. He was determined to live his life on his own terms and left home around the age of 16.
You never know where a person has been or why but it is always advisable to respond first with compassion and love. I'm sharing this so people might understand that everyone has a history that has shaped them as human beings. Ben's road was a hard one and I believe he traveled most of it alone at least emotionally. This was a young boy who love to fish, to be in the woods and enjoy Keuka Lake. My greatest sadness was not being able to "save" my little boy from the hardships of life but it was not possible."
In the words of Atticus Finch, "You never really know a person until you walk in their shoes and see the world as they see it." Benjamin wears size 15!
Sincerely,
John Bernunzio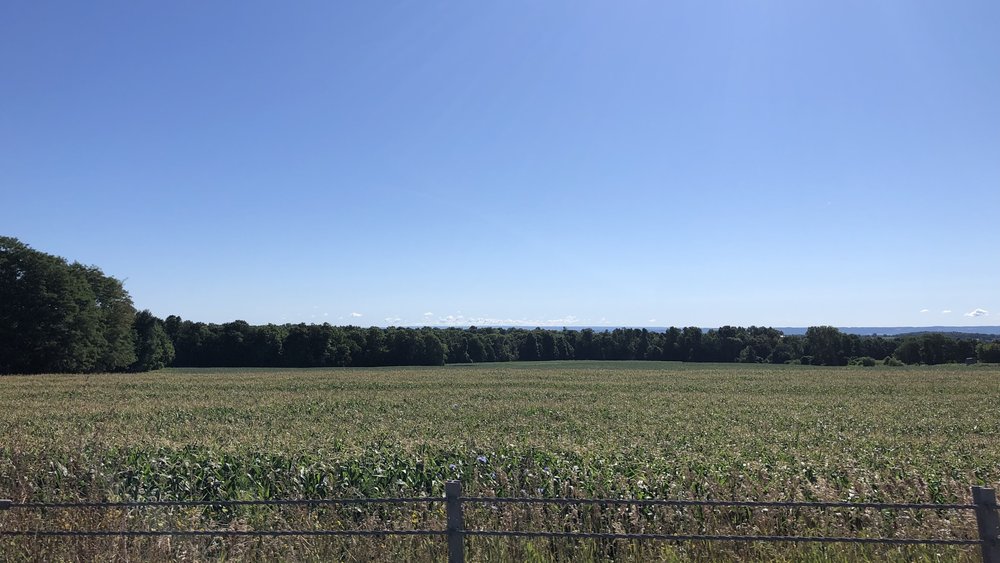 August heat yields a smaller, but tastier harvest.