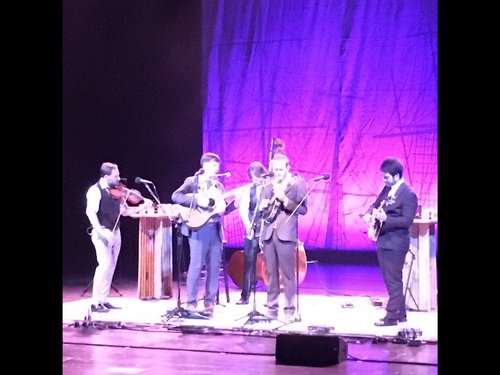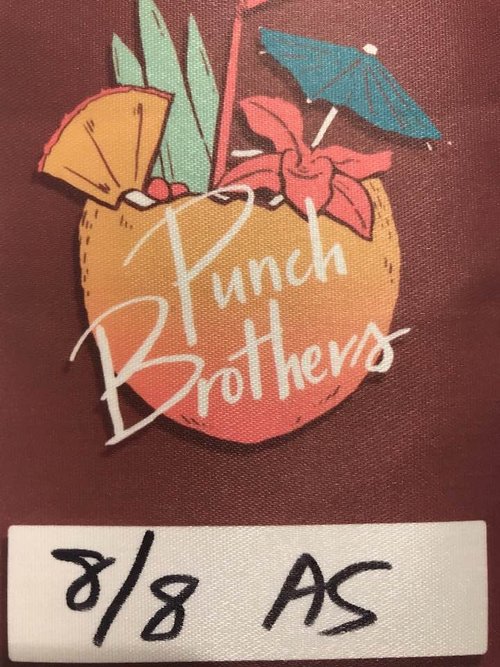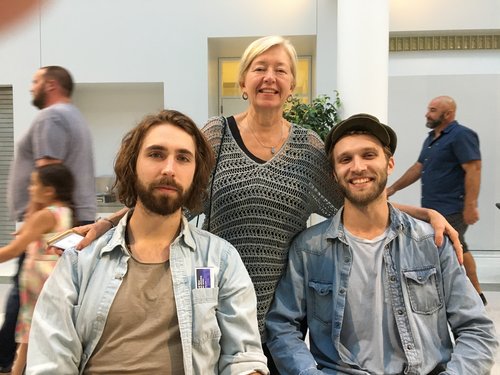 Julie with Zach and Ryan at the "after show"
John's Corner August 13th, 2018 Punch brothers
The highlight this week was a wonderful concert in Buffalo by The Punch Brothers. This All Star acoustic group put on a stellar show at the University of Buffalo Center for the Performing Art. Julie and I, along with Ryan and Zack made the pilgrimage. After the concert we had the opportunity to sit and chat with banjo star Noam Pikelny. He is of course known for his meticulous style played on a rare Gibson pre war top tension Style 7, but we chatted about the merits of non Gibson banjos as well. We swapped stories and pictures much like proud papas speaking of their children. Noam has a particular interest in Bacon banjos having recently procured a Bacon Blue Bell from us. Perhaps a recording of Bacon banjos in all of their incarnations is in the future. Time will tell.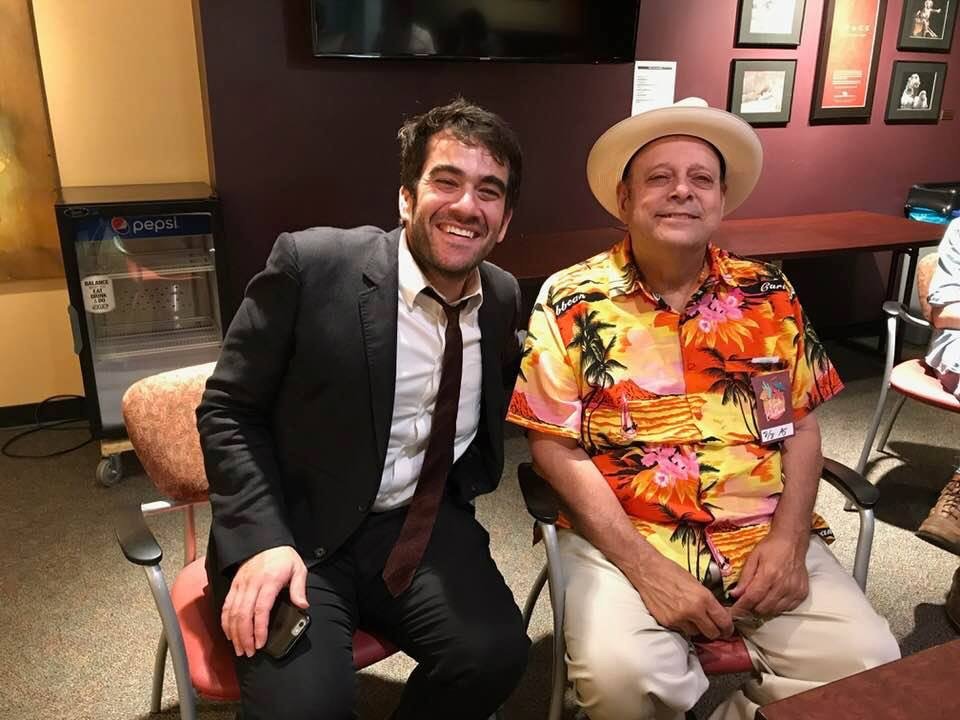 I think the topic of conversation with banjos!