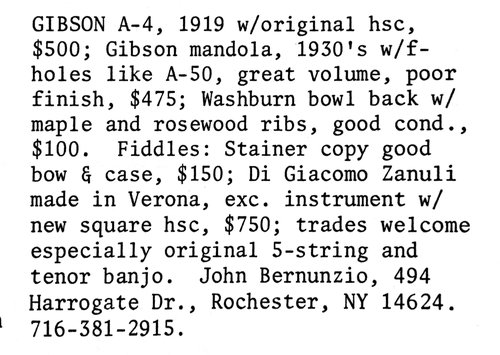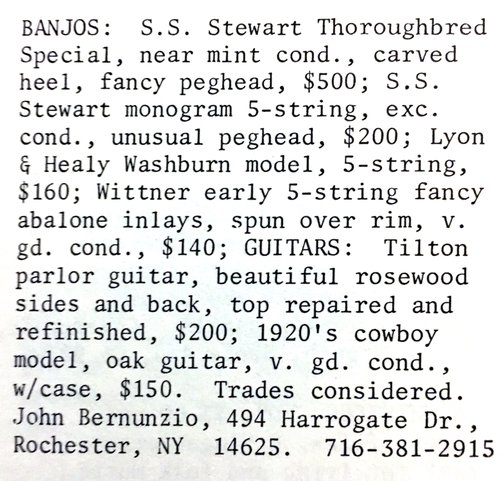 This is an ad we placed in Mugwumps 40 years ago
August 12th, 2019 Jay Scott
Good Morning Folks,
The past week at the store has brought back a lot of memories as great vintage instruments keep pouring in. I pulled out a stack of old "Mugwumps" magazines and found this issue pictured on the left from 40 years ago. Mugwumps started as a tiny little brochure dedicated to the study of old American string instruments. It was the brainchild of Michael Holmes, a dedicated purveyor of musical instruments. Gradually it became a venue where people could advertise things that they had for sale and come in contact with other collectors and dealers. It is the place where Bernunzio Uptown Music started and we thank them for it.
The other big impetus for getting us moving in the vintage instrument business was our old friend "Jay Scott". Jay and I went to high school together though he was a year ahead of me and we really didn't have much contact during those years. It was many years later that I wrote to some instrument dealers in Nashville Tennessee and the store manager was a person named "Jay Scott". We ended up meeting at an auction in Rochester where there was a banjo for sale. Jay had just moved back here and was planning on starting a mail order business selling vintage electric guitars. He's incredibly talented and brilliant writer. He has authored books on Gretsch guitars, Les Paul's and Kay Instruments and wrote a column for "20th Century Guitars". For quite some time he ran a business called "Nutty Jazz Guitars" in New York City. Over the past few years Jay has fallen on some rough times and is living meagerly but contently. He's a bit of a recluse but he did allow me to pick him up and take him to a local baseball game. We spent the evening reminiscing about the old days.
Hold on to your good friends they are important part of your life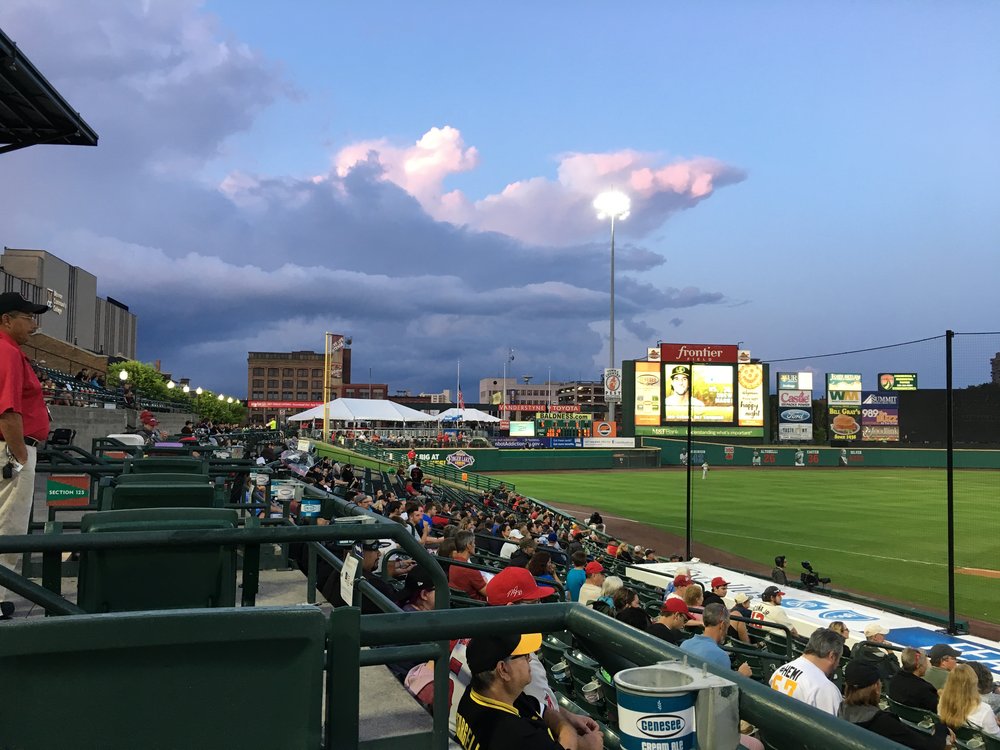 and we won before the rain came!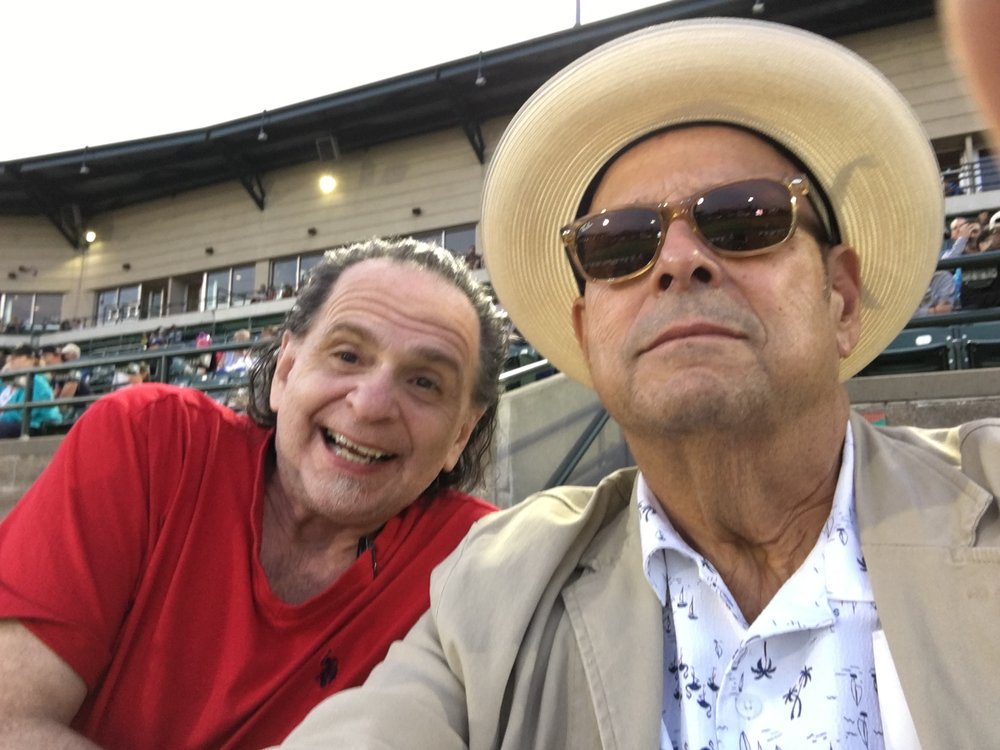 author and raconteur Jay Scott (Scognetti) with yours truly.