July 19, 2021 - MEMORIES OF A MOTORCYCLE MISHAP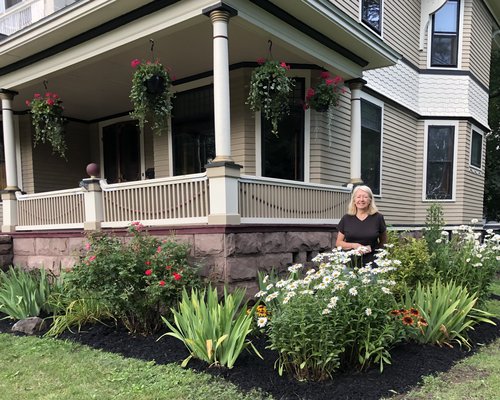 Julie in the garden… she has focused a lot of attention in getting the older gardens under control. She has lots of plans!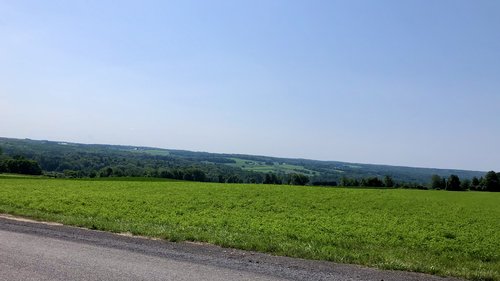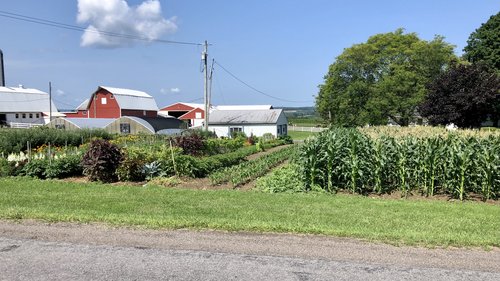 Local farm gardens are filling up with fresh produce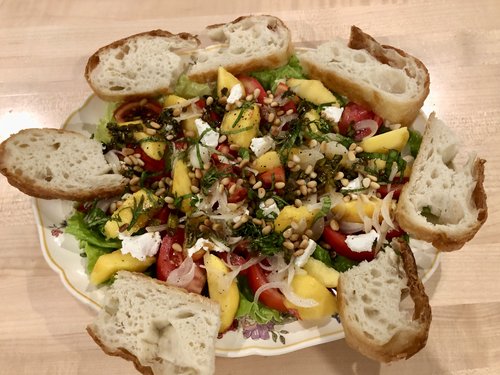 The highlight of the week a salad made from local fresh peaches and tomatoes with a garlic scape and balsamic vinegar dressing…topped off with toasted pinenuts and crusty bread from Blue Heron Bakery.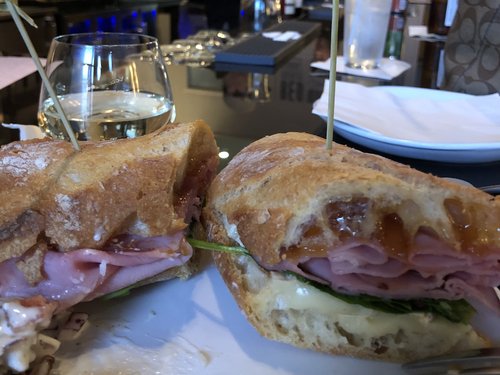 Our neighbors opened their wine bar in downtown Penn Yan on Friday night. It is called The Burnt Rose. The wine selections are fabulous and the sandwiches… I'll let the picture speak for itself.
MEMORIES OF A MOTORCYCLE MISHAP
July 19th, 2021
Good Morning Folks,
In 1969 I was a husky hippie. I had two part-time jobs that supported me and I was able to pretty much do what I wanted. I bought a Honda 350 motorcycle and I toodled around town. It was the days of "Easy Rider" and I had an image of myself which was unfortunately smashed on East Avenue near Clover St. around 9 o'clock on a Friday night just before my 22nd birthday. A car ran into me making a left hand turn. I remember lying in the street with my crumpled bike 30 feet away. I sat up and saw that my pants were ripped exposing the blood pulsating from my thigh. I was in Boy Scouts, I knew what that meant! A medical intern passing by, stopped. He put pressure on the wound until the ambulance arrived. I remember the woman with him as one of the most strikingly beautiful women I've ever seen. She knelt down and held my hand and said everything will be OK! That's all I needed to hear….I figured at that moment I was probably going to die. They shuffled me off in an ambulance to the nearest emergency room. The doctor on duty sewed me up, told me to call my friends to pick me up. He said, "You long-haired hippies are all alike!". As I walked out of the room to meet my friends in the lobby I passed out on the floor. He looked over and threw them some smelling salts and said this will wake him up, now leave. Oh 1969 what a time….
Now at that time I really had no place that I lived. Sometimes it was just where I ended up landing that particular night. I did have an actual address, which was at the Basilian House of Studies located on the campus of St. John Fisher College and since I had a part-time job there, it seemed like a good place to have a residence. They had a LOT of empty rooms. The Basilian business was not exactly thriving at that time. My mother had hoped that living there would perhaps influence me to becoming a priest….but there was no way. I was more than likely a bad influence on the priests who lived there!
My father came to visit me at the house of friends where I was recuperating. It was on Werner Park in the city's Eastside. My dad was always a quiet guy and we really didn't see eye to eye on very many things. I just could hear my mother in the background listening to him saying "he lives in a commune hun, they're all hippies!". Anyway he tried his best. He came to me and said, as he sat by my bedside, "John, have you learned your lesson"? I said to him, "I have dad, I've got to get a bigger bike!" He just put his head in his hands and then said OK and left. I did in fact buy a Honda 750 and toured the Northeast into Canada before realizing that it inevitably would cause my demise. I sold it and I never rode again.

Flash forward about 40 years, I got a new ride. No, this is not the familiar orange mobility cart you have seen me on in recently. This is the bicycle that I got as a birthday present sometime around 15 years ago. I fell in love with it because it was comfortable, step through and easy to ride. I remember showing it to my mom and she looked at it and said, "It's a girl's bike!" Sadly, I had to give up bike riding and hadn't touched it in nearly 10 years due to back surgeries and knee surgeries and the usual downward spiral. But after having a nerve block shot 10 days ago, this past week I took the old machine out dusted it off, pumped up the tires and was able to cruise down to the Keuka Outlet Trail! I think I'm making some sort of come back. We shall see dude, we shall see…

All my best,
John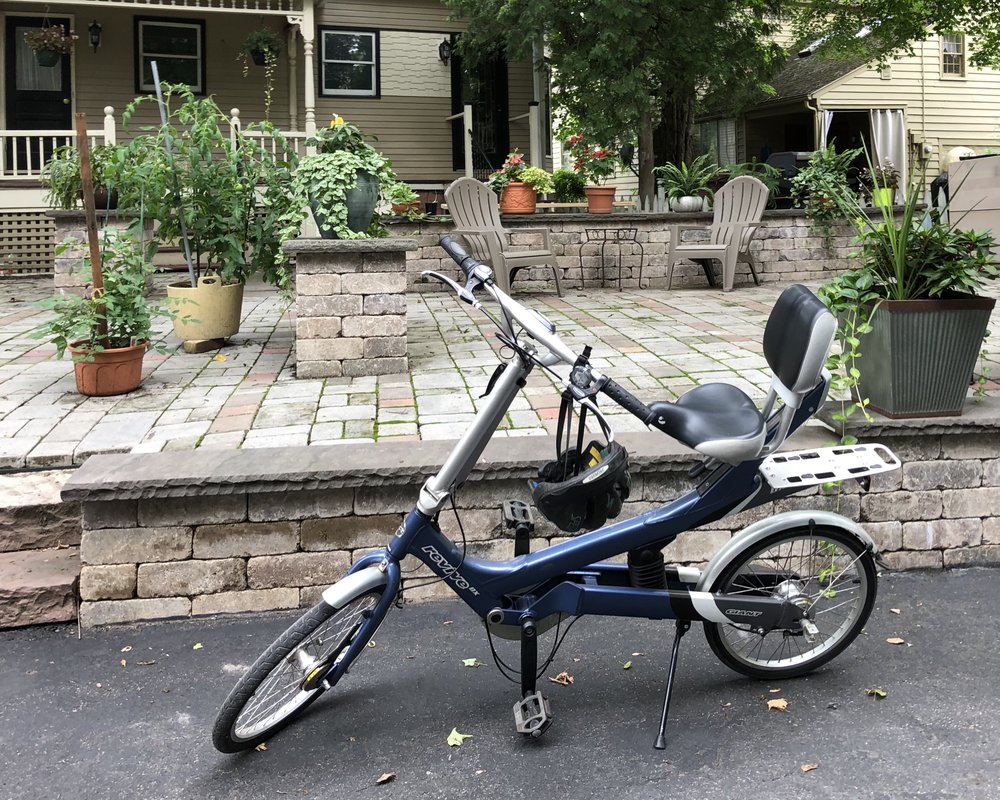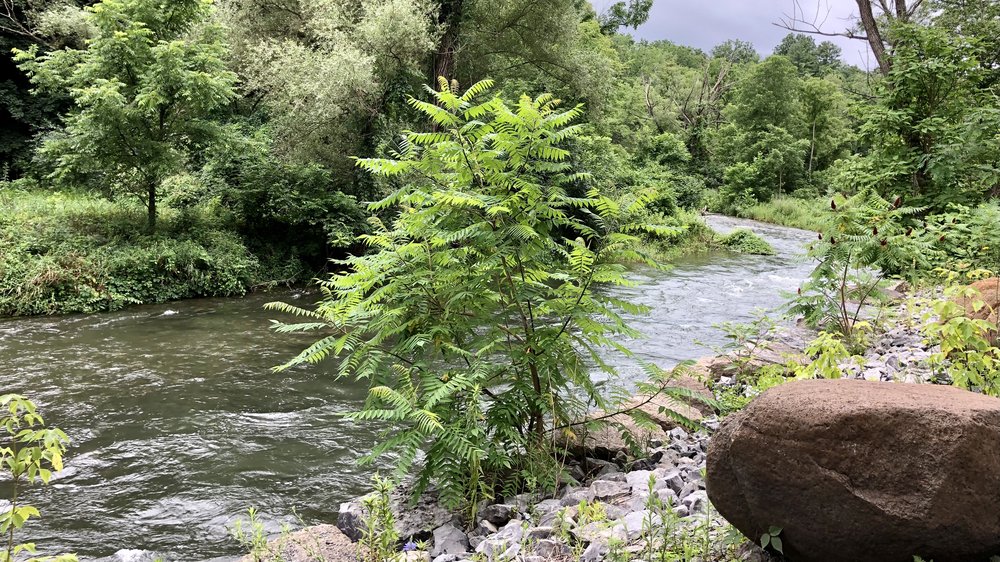 The stream controls the water flow from Keuka Lake to Seneca Lake. After all the rain late it is very full. It is becoming a recreation area for kayakers, canoeing and numerous activities along the path.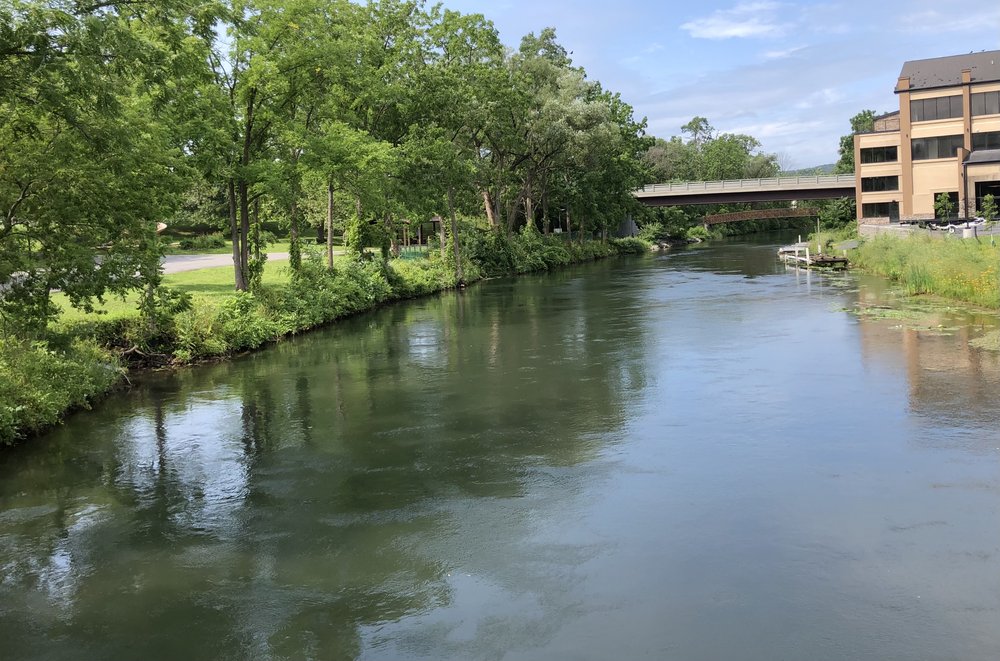 Rochester-based developer, David Christa, is planning condominiums each with its own boat slip and a restaurant below on the outlet. Very forward thinking person