July 16, 2018 - ALLFRETS CONVENTION BUFFALO. NY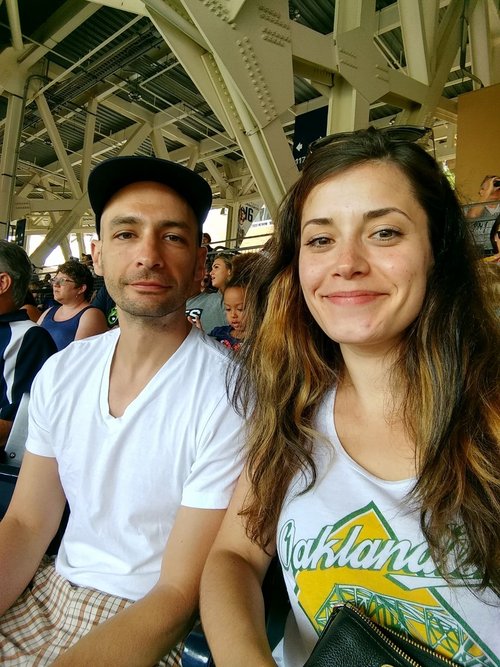 This weekend our lovely daughter Rose Katina Bernunzio will be tying the knot with her best friend Jose Barocio. They are both teachers here in Rochester and dedicated to their profession and each other. Join us in wishing this couple the best for their life together.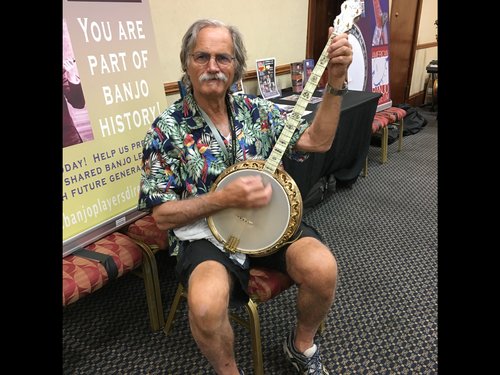 Tom Stuip, from the Netherlands, a great player and a friend for many years.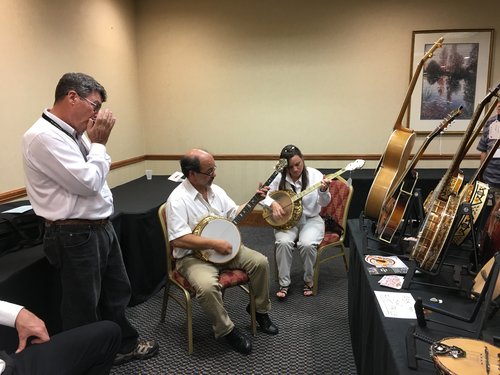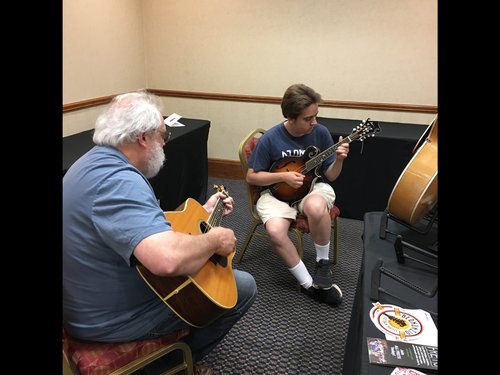 The "future of frets', Grant Flick
ALLFRETS CONVENTION BUFFALO. NY
Good morning folks,
Julie and I are traveling back from the ALLFRETS convention in Buffalo, New York. We were able to reunite with many old friends. We got to get hang with the greats like Eddie Davis, Steve DiBonaventura, Johnny Baier and Tom Stuip. There was a small handful of young players but really what this organization and this style of music needs is an influx of new blood. There are now so many four string banjos for sale at really reasonable prices as members are passing leaving a trail of vintage instruments. We will be unloading the van this morning and it goes without saying we brought back many interesting finds. They will be listed this week on our website. We also talked to several older collectors who will be selling their collections in the near future. With many great instruments on the market the time to pick up a great, vintage instrument is now. If you are considering selling a collection or even one instrument contact Bernunzio Uptown Music for an accurate appraisal or an outright purchase or consignment. At some point someone is going to rediscover the magic of this iconic American instrument. In the hands of a great player it can produce some amazing music.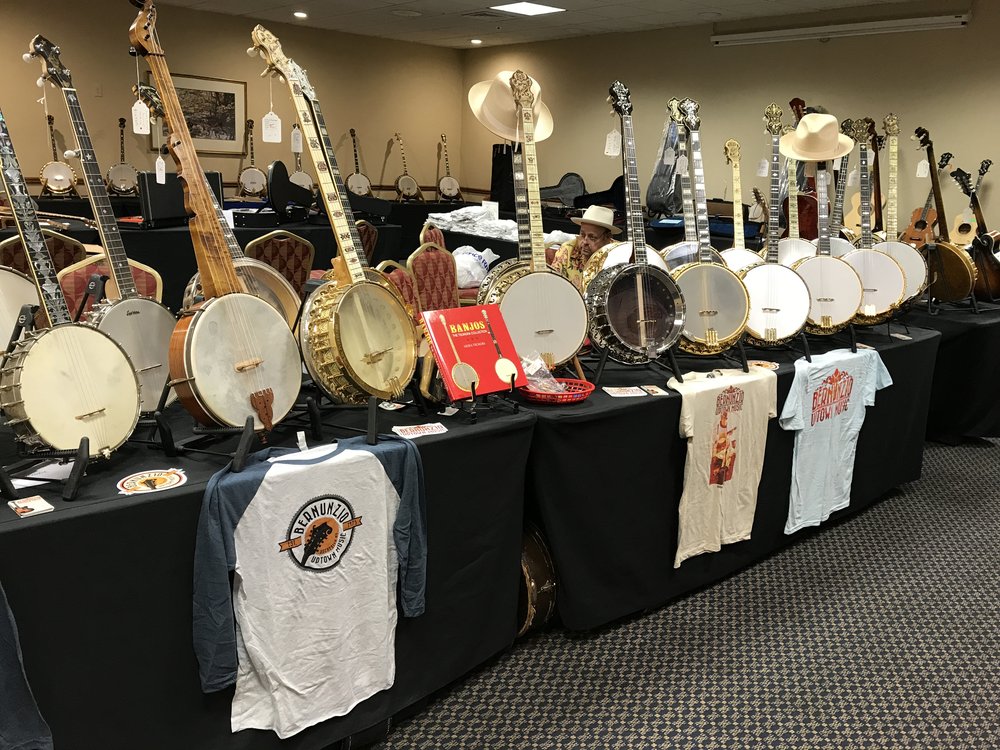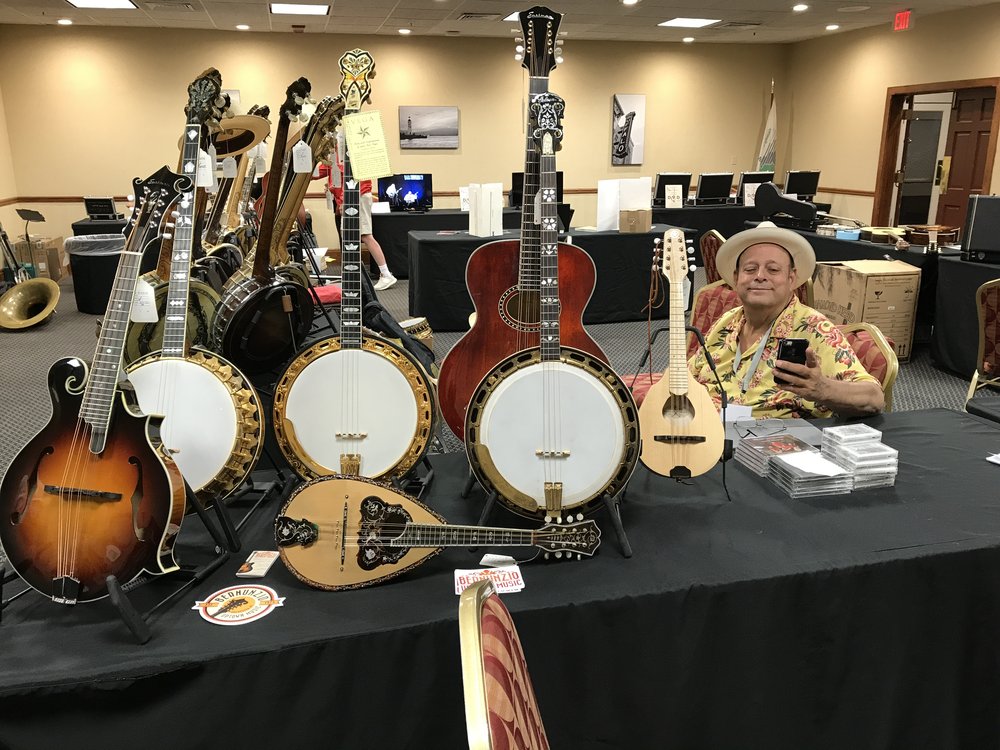 John checks his phone while Julie does all the work.