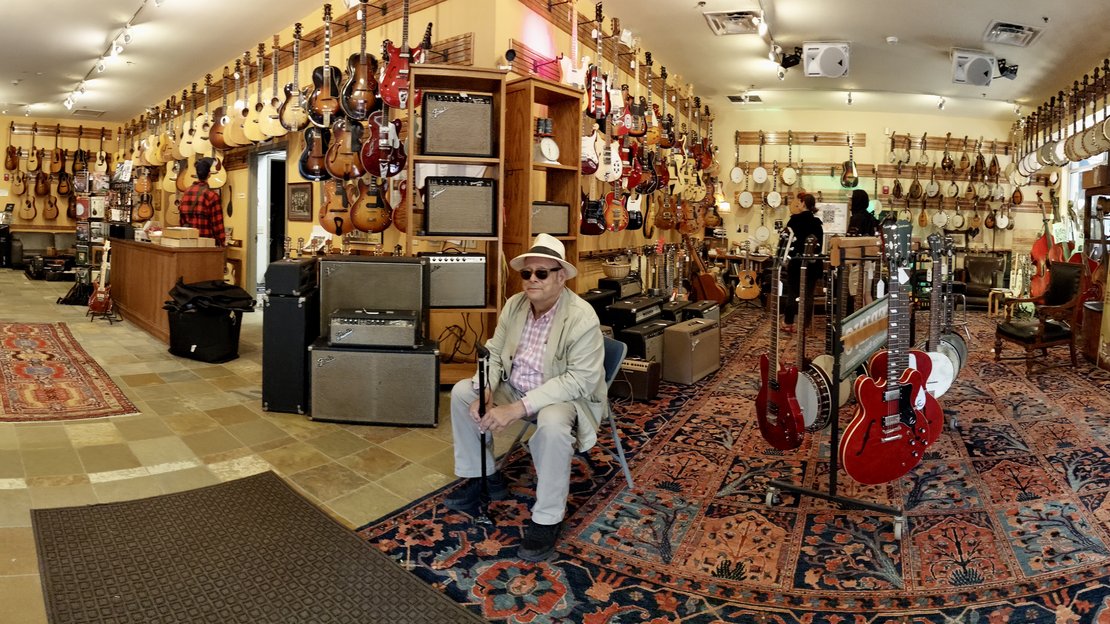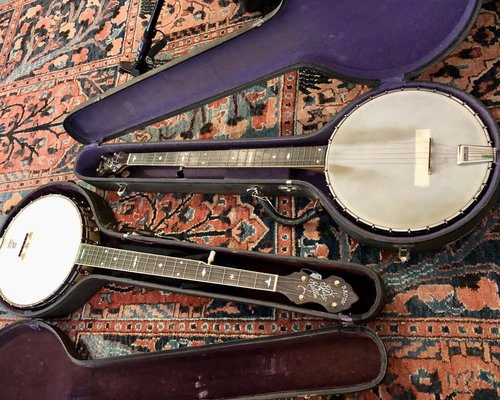 Not one, but TWO Blue Ribbons!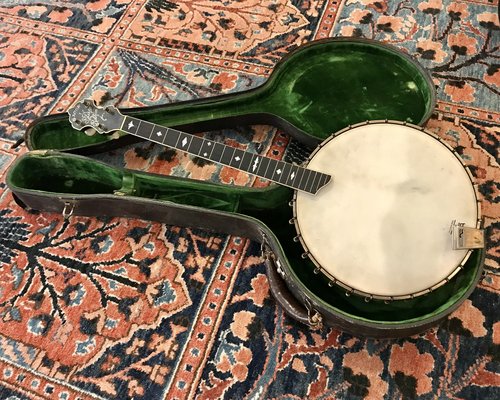 To convert to a five string or not?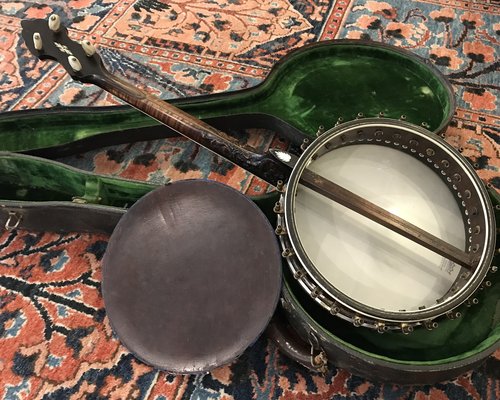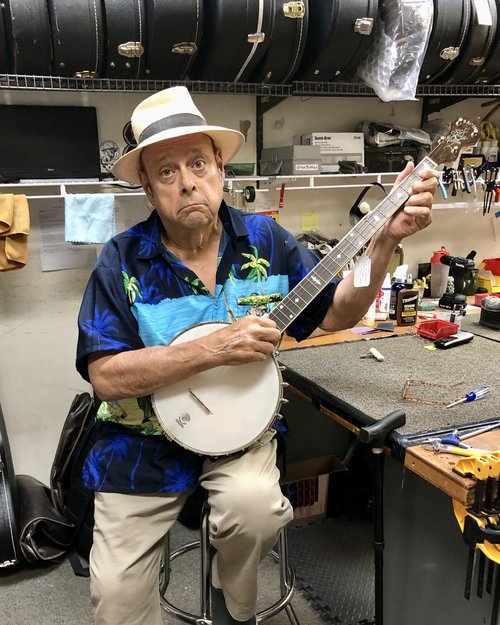 In Pursuit of Blue Ribbons
July 11th, 2022
Good Morning Folks,
I never received a major award. I never sought any major awards or pursued them in any contest. It just wasn't my style. Trophies, banners, certificates and awards were not at my table. However, I have spent a good portion of my adult life in pursuit of Blue Ribbons…the banjo version.
In the early 1970s I decided to try to learn to play the banjo. There weren't many teachers around but I was referred to a person who was teaching "old timey" "frailing" style banjo; and also studying at the Zen Center in Rochester. I took lessons for a few months with Steven Slottow. Steve was a fine player who had learned directly from some of the early masters like Wade Ward and Tommy Jarrel. He journeyed to Rochester to be part of the old timey scene that emanated from Ithaca, New York via the Highwood String Band. Steve played for several incantations of bands including the Swamp Root String Band. Now Steve was very particular with his banjo. When I met him he had been on a quest. When he first started playing he had a Gibson Mastertone, the quintessential bluegrass tool which was quite heavy and not the appropriate banjo for old timey playing. He had tried out many of the open back styles of banjos by Fairbanks including Whyte Laydie, Tubaphones and Electrics. When I met him he had settled on a simpler Fairbanks Regent which was lightweight and did not have a tone ring….and then he heard a banjo whose sound created a new pursuit….this was a Bacon Blue Ribbon that was owned by Mike Seeger. Steve felt that it had absolutely the perfect sound for old time banjo and he was on the pursuit to find one of these elusive five strings.
Perhaps the greatest designer in the history of banjos was a man by the name of David Day. In his youth he had worked for the Fairbanks Company in Boston. As the company grew he was most likely the designer of the innovative models like the "Electric", the Whyte Laydie and the Tubaphone banjos before he jumped ship to work with Fred Bacon in Connecticut as part of Bacon and Day Banjo Co. While he was at the Bacon factory he developed the famed "Silver Bell" tonering, which was their main stay throughout the "Dixieland" era. But as a designer he had one model that was meant for experimentation…something that was always changing and being modified and prototypical. These banjos were not the Silverbell line but a separate line with unique names. Bluebell, Blue Ribbon and Super Banjo…these were the instruments that were constantly being modified and changed…they were the design prototypes for what eventually became the standard Silverbell. I have examined several of them and the variations are numerous. The famous design engineer and banjo collector, the late Edmond Britt once told me that David Day was responsible for most major developments of the banjo. Ed collected many of these example examples over the years.

Back to the lessons and pursuit of banjos with Steve Slottow, who didn't have a car. One of my responsibilities in taking lessons with him was to drive around to various shops, builders and stores to try out all kinds of banjos in the pursuit of the elusive Bacon Blue Ribbon sound. Somewhere along the line Steve did get one but we had lost touch after that. When I was finally able to obtain a genuine Blue Ribbon I was on the cusp of making the transition from would be banjo player to would be banjo dealer. The very first mailing list that I proudly put out 45 years ago was headlined with my prized Bacon Blue Ribbon. I didn't really want to sell it but I had made a commitment to be a dealer and list all the instruments that I have for sale. Of course, it was the very first thing that sold….and it was with great angst that I packed it up and shipped it out. Oh there'd be another one, another day, I thought… but it was many years before I was able to acquire another Blue Ribbon.
I'm telling the story because this past week Ryan Yarmel, our store manager, ventured out on a road trip and picked up a van load of instruments at various locations around the Northeast. He brought back a great number of banjos including several Blue Ribbon variants that had come from a collection. I was extremely excited to see the original five string with carved heel and to be able to play it and perhaps, in the back of my mind, was to take it home and keep it for myself. When I arrived at the store on Saturday there it was….with a SOLD sign plastered to the front! Oh well, another one got away. But on closer examination and checking the serial number I realized it was a banjo that I had sold 22 years ago. The chances of finding an original five string from this area is very rare as the 4 string, tenor banjo had really taken the forefront by the 1920s. In this collection there are several tenors and we are giving thought to having them converted to five strings. Anyone game? I think I may sign up for one.
Sincerely,

John Bernunzio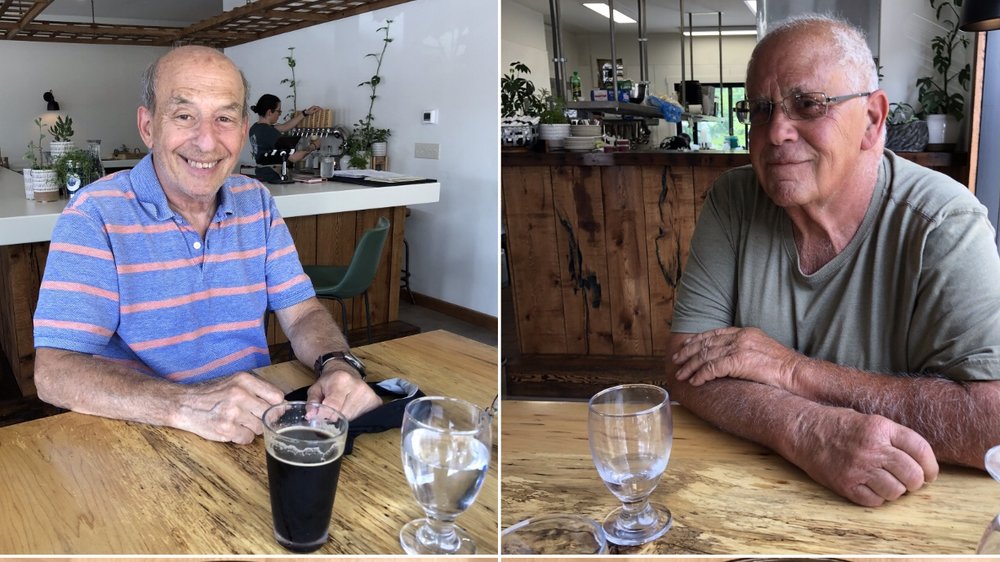 On Friday these two young fellows came down to visit and have lunch. I gave them a tour of the village of Penn Yan. I'm trying to convince them to come and visit me when I move to Sicily in the fall.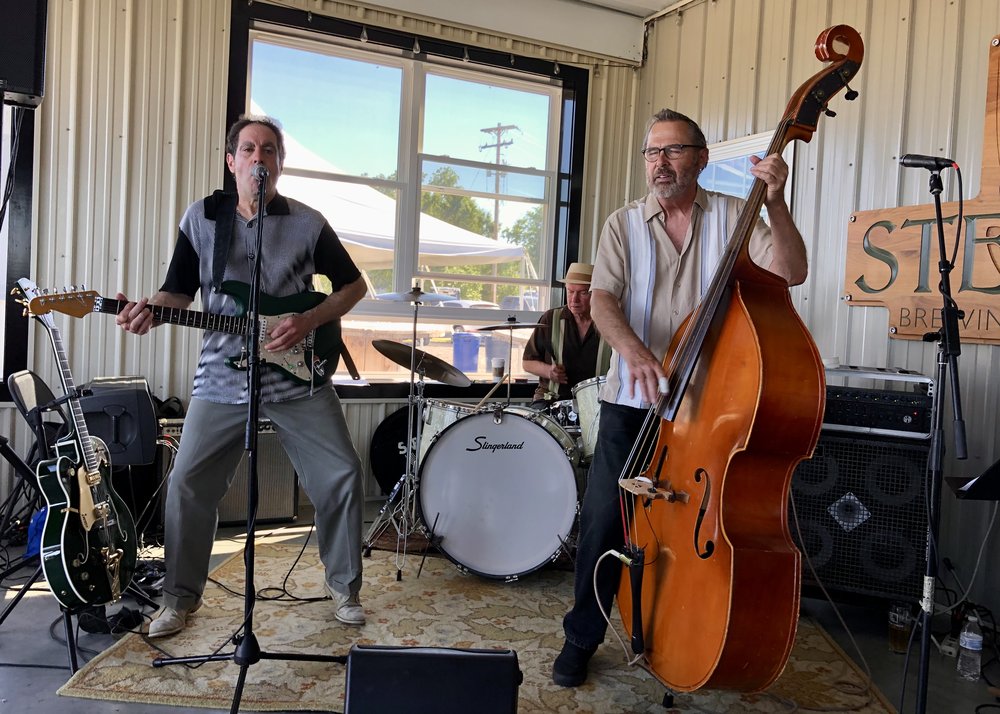 This past week we got the opportunity to see Bobby Henrie and the Goners at Steuben Brewery….Both Bobby and Brian Williams were part of the old time music scene back in the day.