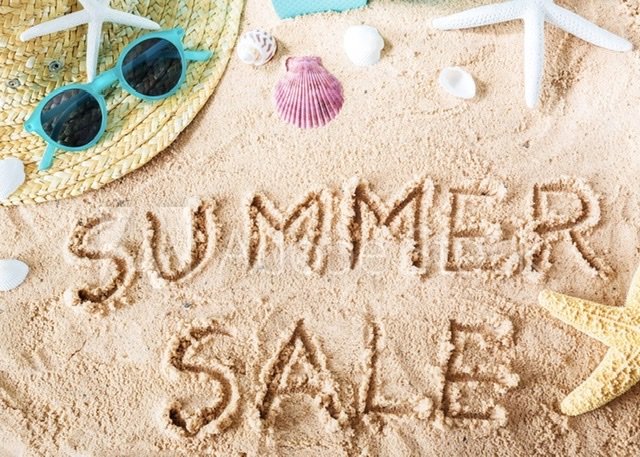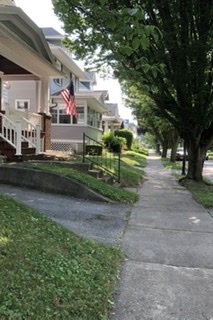 A little stroll through our "hood" where the fireworks rang long into the night.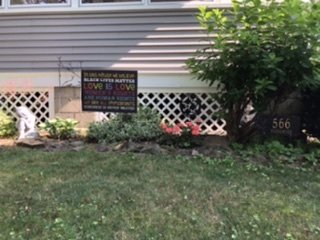 "The times they are a changing"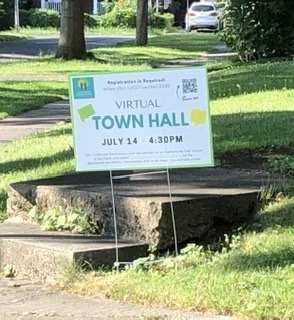 Beachwood is the name of the neighborhood we live in. They are holding a town meeting on Zoom. I think I'll try to attend
NEWSLETTER Summer Scenes
July, 6th, 2020
Good Morning Folks,
I trust everyone had a grand Fourth of July- Independence Day celebrating the principles upon which our country was founded.... life, liberty and the pursuit of happiness in a land where all are created equal. It's a lofty ideal to live up to but it's a promise we made over 200 years ago. I welcome suggestions on how we can live up to that promise.

I took a bit of respite from Keuka Lake this weekend. It's never my favorite place to be for the Fourth of July.....a bit too loud and crowded for my taste. I'll be back on the dock this evening to stock my freezer with a few more fish. Julie will be joining me hopefully this week where we will both work remotely and have fun in reality.


Our huge summer sale begins today. Ryan and the crew have put hundreds of instruments on sale at rock-bottom prices. If you are thinking of a guitar, banjo, mandolin or ukulele now would be the time to make that purchase. We are shipping every day and available for in-store pick up. You've got a lot of time to sit home and practice so now is the time to start playing. Julie continues to amaze us all with her eBay sales. You can follow them here.

As always, we are looking for some good instruments to buy outright or sell on consignment. If anyone has anything to part with, we are willing to pick it up within a 500 mile radius. Let us know and we will travel.

Sincerely,
John Bernunzio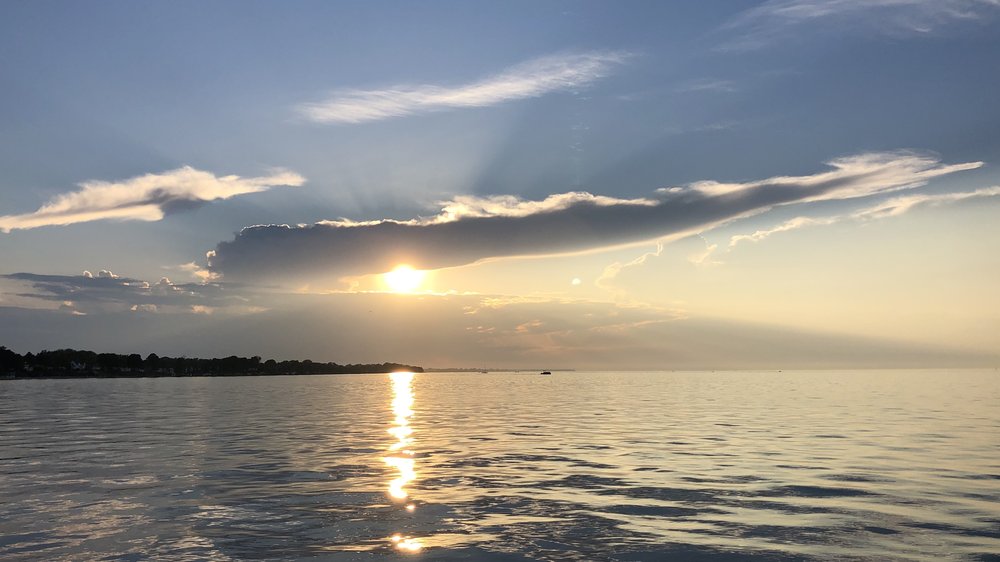 Julie and I took a little walk out onto the pier at Charlotte Beach at Lake Ontario. Well Julie walked and I rolled on my little cart....a sign that the back is getting better. I have a doctor's appointment on Thursday to see where we go from here.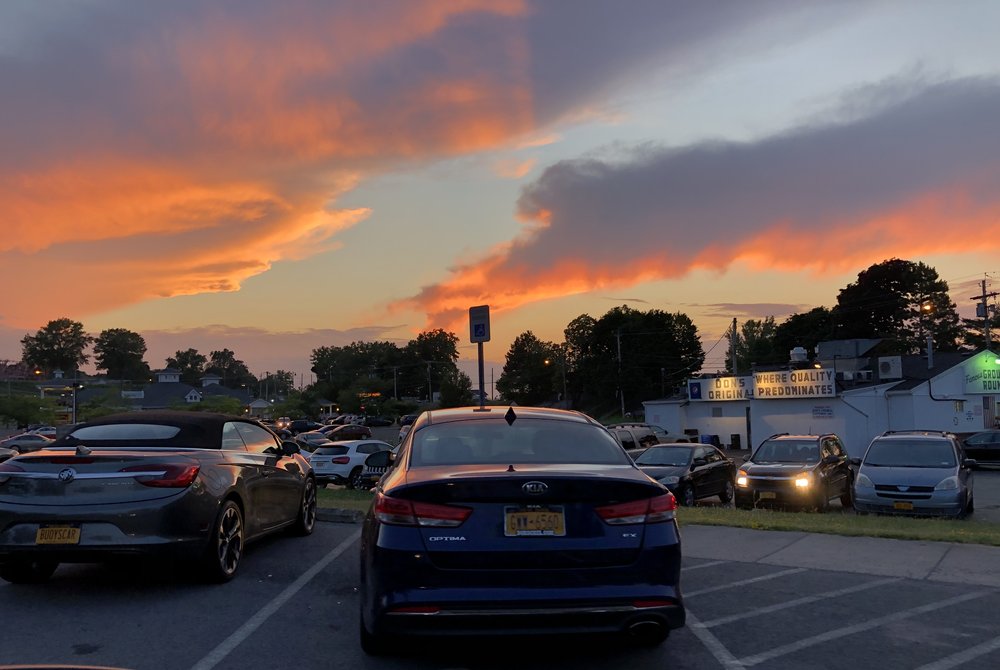 No evening at the shore would be complete without a stop at Don's Original!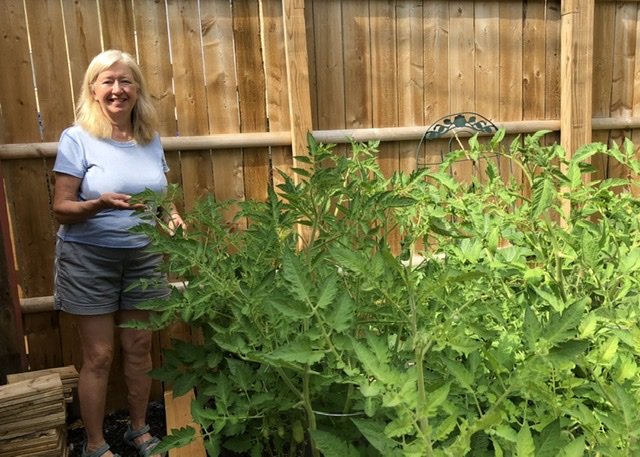 Julie's garden has turned out to be a full-time project. We will have tomatoes for the masses!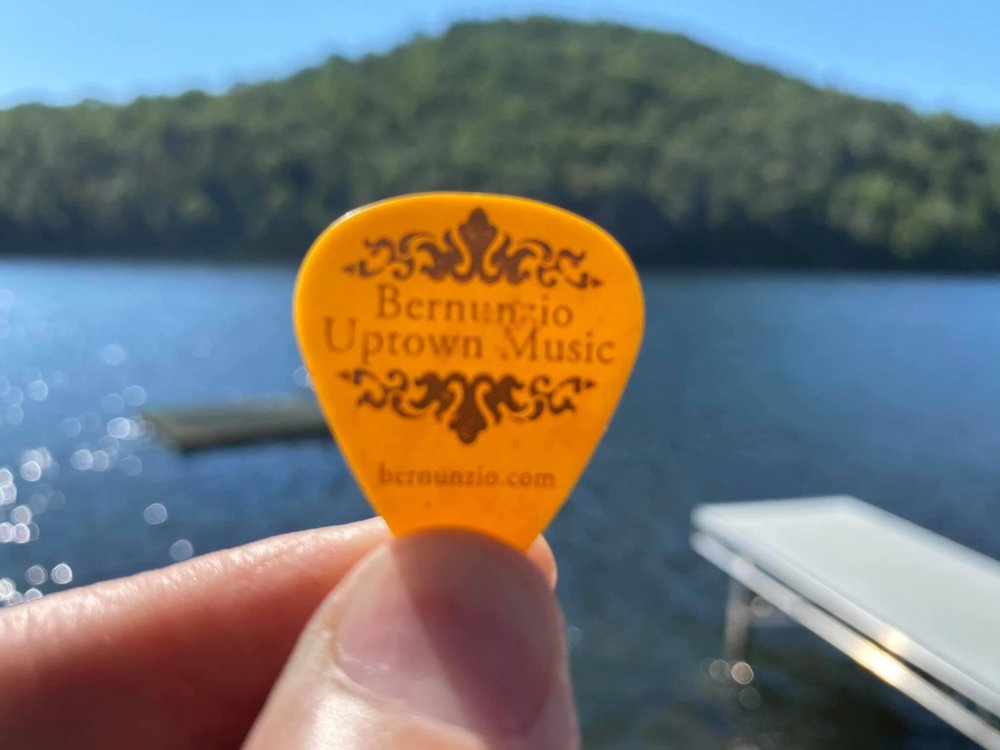 One of our customers forwarded this picture to us. This pick was found at the bottom of Green Lake in Fulton County New York. What are the chances of that?
Good night moon from Keuka Lake.